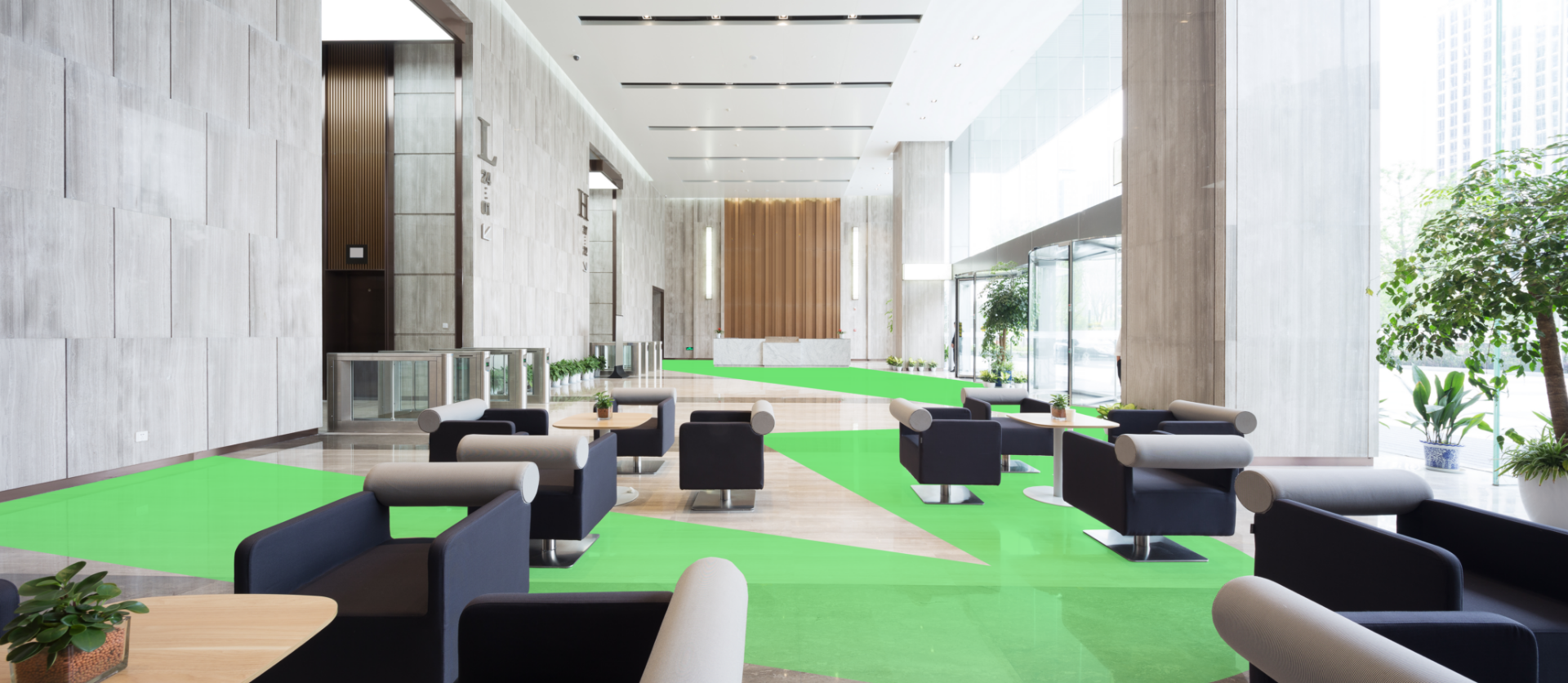 Your Local Commercial Floor & Textile Care Experts in Phoenix
Phoenix Commercial Floor Cleaning Services
Floor Cleaning that Sets Your Business Apart
The premises of your Phoenix business is as much of an investment as your brand itself. Keeping your commercial carpet in good condition prolongs its life and use, saving you money and time and ensuring your workplace makes the best possible impression on clients and visitors. Our expert technicians at MilliCare by Corporate Flooring Solutions offer custom commercial floor cleaning plans designed to meet the exact needs of your commercial space. Our trusted system has been a leader in the commercial floor care industry for over 20 years and is uniquely effective in revitalizing carpets and extending their life.
Call MilliCare by Corporate Flooring Solutions today to learn how you can get our premier floor cleaner system for your Phoenix business.
Our Services
Our network of skilled project-management professionals assess your space to understand your facilities' unique needs and determine which materials and surfaces in your space can be cleaned.
View All Services
What Makes MilliCare by Corporate Flooring Solutions Special?
The MilliCare by Corporate Flooring Solutions system has been trusted by local businesses and national brands alike for our fast, effective cleaning methods. Our Dry Polymer system leaves your carpet cleaner while cutting down on water use and energy consumption. Special water-activated compounds reach down to the base of carpet fibers and bind to dust, dirt, and debris before getting vacuumed away.
Benefits of our MilliCare by Corporate Flooring Solutions commercial carpet cleaning system include:
Much shorter drying times
Decreased risk of mold or bacteria growth
Fewer airborne particulates
Fewer Volatile Organic Compounds (VOCs)
Significant dust reduction
It's time to give your Phoenix business the MilliCare clean. Call us now at

(480) 739-3691

to schedule your professional upholstery cleaning demonstration and learn more about our system.
""Always professional and do a great job!""

- Diana S. – Navy Federal Credit Union From Yuma, AZ

""Floors and carpets are always clean and MilliCare never cancels an appointment.""

- Eileen K. – Fisher and Phillips From Phoenix, AZ

"The gentlemen you send to provide the service have always been very nice and helpful"

- Mary W. – Navy Federal Credit Union From Yuma, AZ

"Our expectations were exceeded.. and we can't thank you enough for your service and attention to detail."

- Jennie B. - Pacific Modular

""Their high level of customer service and quality products are a winning combination!""

- Michelle F. - Stantec From Chandler, AZ
Read More Reviews
Achievements & Certifications
Contact Us
(480) 739-3691
Areas We Serve
aguila
ajo
amado
apache junction
arivaca
arizona city
arlington
avondale
bapchule
buckeye
carefree
casa grande
cashion
catalina
cave creek
chandler
chandler heights
coolidge
cortaro
el mirage
elgin
eloy
florence
fort mcdowell
fountain hills
gila bend
gilbert
glendale
gold canyon
goodyear
green valley
higley
kearny
laveen
litchfield park
luke air force base
lukeville
mammoth
marana
maricopa
mesa
morristown
mount lemmon
new river
nogales
oracle
palo verde
paradise valley
patagonia
peoria
phoenix
picacho
queen creek
red rock
rillito
rio rico
rio verde
sacaton
sahuarita
san manuel
san tan valley
sasabe
scottsdale
sells
sonoita
stanfield
sun city
sun city west
superior
surprise
tempe
tolleson
tonopah
topawa
tortilla flat
tubac
tucson
tumacacori
vail
valley farms
waddell
wickenburg
wittmann
youngtown
85001
85002
85003
85004
85005
85006
85007
85008
85009
85010
85011
85012
85013
85014
85015
85016
85017
85018
85019
85020
85021
85022
85023
85024
85026
85027
85028
85029
85030
85031
85032
85033
85034
85035
85036
85037
85038
85039
85040
85041
85042
85043
85044
85045
85046
85048
85050
85051
85053
85054
85060
85061
85062
85063
85064
85065
85066
85067
85068
85069
85070
85071
85072
85073
85074
85075
85076
85078
85079
85080
85082
85083
85085
85086
85087
85117
85118
85119
85120
85121
85122
85123
85127
85128
85130
85131
85132
85137
85138
85139
85140
85141
85142
85143
85145
85147
85172
85173
85178
85190
85191
85193
85194
85201
85202
85203
85204
85205
85206
85207
85208
85209
85210
85211
85212
85213
85214
85215
85216
85224
85225
85226
85233
85234
85236
85244
85246
85248
85249
85250
85251
85252
85253
85254
85255
85256
85257
85258
85259
85260
85261
85262
85263
85264
85266
85267
85268
85269
85271
85274
85275
85277
85280
85281
85282
85283
85284
85285
85286
85287
85295
85296
85297
85298
85299
85301
85302
85303
85304
85305
85306
85307
85308
85309
85310
85311
85312
85318
85320
85321
85322
85323
85326
85327
85329
85331
85335
85337
85338
85339
85340
85341
85342
85343
85345
85351
85353
85354
85355
85358
85361
85363
85372
85373
85374
85375
85376
85377
85378
85379
85380
85381
85382
85383
85385
85387
85388
85390
85392
85395
85396
85601
85611
85614
85618
85619
85621
85622
85623
85624
85628
85629
85631
85633
85634
85637
85639
85640
85641
85645
85646
85648
85652
85653
85654
85658
85701
85702
85703
85704
85705
85706
85707
85708
85709
85710
85711
85712
85713
85714
85715
85716
85717
85718
85719
85720
85721
85722
85723
85724
85725
85726
85728
85730
85731
85732
85733
85734
85735
85736
85737
85738
85739
85740
85741
85742
85743
85744
85745
85746
85747
85748
85749
85750
85751
85752
85754
85755
85756
85757
85775