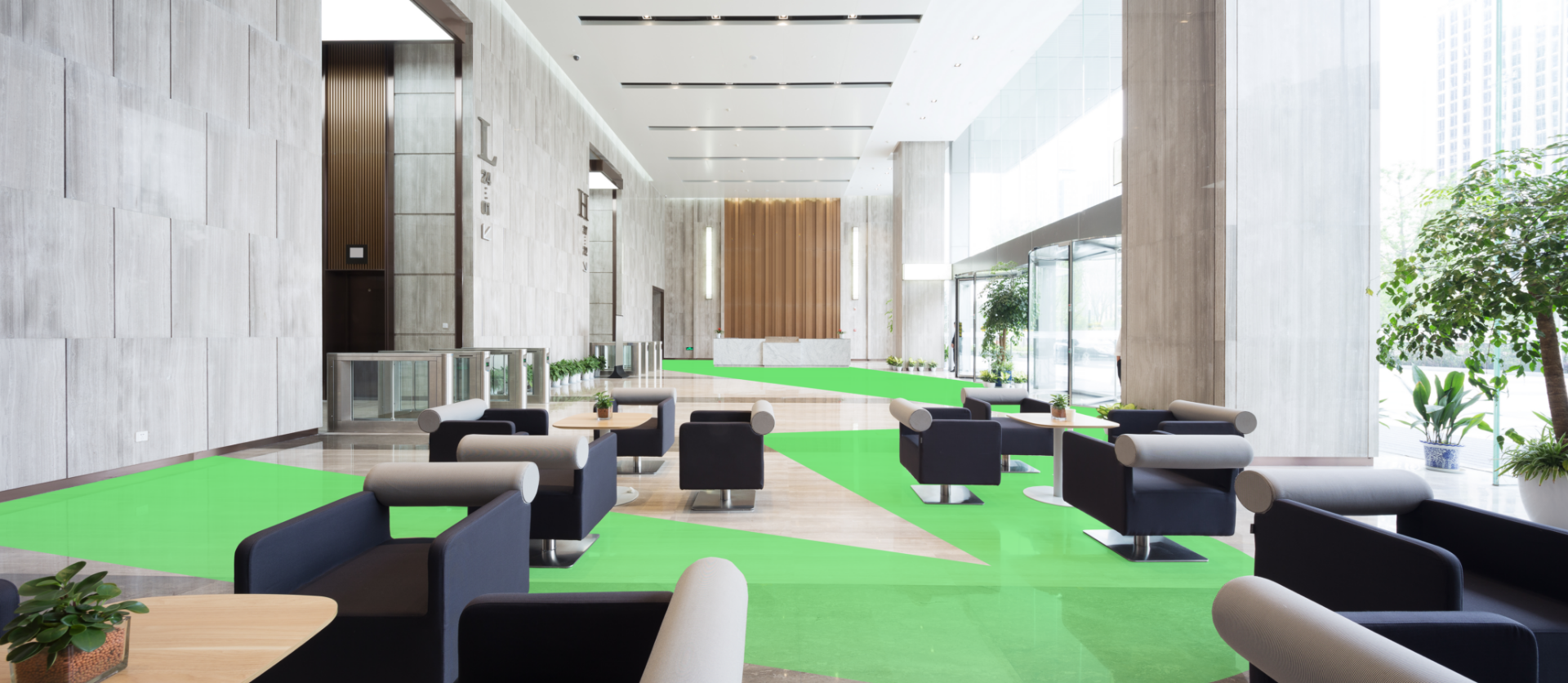 Your Local Commercial Floor & Textile Care Experts in Boston
Commercial Floor Cleaning in Boston
Professional Cleaning & Protective Care for Your Carpets, Tile, Textiles, & More
A clean and well-maintained business is the foundation of an excellent customer experience. At MilliCare Boston, we provide complete commercial cleaning services for businesses throughout the Greater Boston area. With the support of a nationwide network boasting over four decades of experience and our own years of local expertise, we have devised a comprehensive approach to cleaning and maintaining your floors, carpets, and textiles. This will ensure that your facility maintains a pristine appearance all year long!
We're More Than Another Boston Commercial Cleaning Company
We don't only clean up messes, either. With our team of screened and experienced technicians, we can also help protect your floors and carpets from dirt, spills, and other potential damage. Our deep-cleaning services can remove ground-in contaminants while helping to extend the life of your flooring surfaces with every service we provide.
Ready to experience the MilliCare difference?
Call us today to schedule service or request a service demo!
Our Services
Our network of skilled project-management professionals assess your space to understand your facilities' unique needs and determine which materials and surfaces in your space can be cleaned.
View All Services
Our Commitment to You & Your Business
When you turn to MilliCare Boston for your commercial cleaning needs, we will always strive to go above and beyond the industry standard. We are committed to providing our valued customers with unmatched value and service with every job, ensuring that you have the best experience possible. Our cleaning process, advanced tools, and customer service are unmatched!
So, no matter what type of surface you have, MilliCare Boston has your employees, customers, and guests in mind. From routine deep cleans to one-time stain treatments, we hope to be your go-to for commercial cleaning in Boston for any of your needs. We've cleaned all types of businesses, from large office buildings to small retail stores and many more.
Ready to experience the MilliCare difference? Call us today at (978) 487-5568 or contact us online to schedule service or request a service demo!
Incredible Cost Savings

"They have restored carpet that I thought I was going to have to pull out. The nap was down, it was filthy. No one could get it clean, [wet] extraction couldn't get it clean. They revived [the carpet] and gave us two more years with that carpet then our lease ended and we moved out. It was an incredible cost savings."

- Judy L. Senior Facility Manager, CB Richard Ellis (CBRE)

A company I can count on!

"Their immediate response to any of my last minute requests, their readiness to return the next day and clean especially stubborn spots that resurfaced, their comprehensive knowledge and explanation of their cleaning process when I really want to know, and their willingness to turn our monthly program on its ear and create a new weekly schedule for us. Now that's a company I can count on!"

- Stacy S. Time Warner Cable

Saves us stress.

"MilliCare saves us money. Saves us stress. They find a way, they work with us. We feel important because they make us feel important."

- Sarah B. Facility Manager, Blackrock Investment Manager
Read More Reviews
Achievements & Certifications
Contact Us
(978) 487-5568
Areas We Serve
allston
arlington
auburndale
belmont
boston
brighton
brookline
cambridge
charlestown
chelsea
chestnut hill
dorchester
dorchester center
everett
jamaica plain
lexington
lincoln
malden
mattapan
medford
melrose
natick
newton
newton center
newton highlands
newtonville
revere
roslindale
roxbury
roxbury crossing
somerville
stoneham
waban
waltham
watertown
wayland
west newton
west roxbury
weston
winchester
winthrop
01760
01773
01778
01890
02108
02109
02110
02111
02113
02114
02115
02116
02118
02119
02120
02121
02122
02124
02125
02126
02127
02128
02129
02130
02131
02132
02134
02135
02138
02139
02140
02141
02142
02143
02144
02145
02148
02149
02150
02151
02152
02155
02163
02176
02180
02199
02201
02210
02215
02420
02421
02445
02446
02451
02452
02453
02458
02459
02460
02461
02465
02466
02467
02468
02472
02474
02476
02478
02493