Entryway Systems
Control Dirt and Soil before It's a Problem
Depending on the size and traffic of your business, you could have hundreds of people walking in and out of your building every day. That means hundreds of pairs of shoes tracking in dirt and soil from outside, leaving your floors grimy and potentially causing scratching and staining. Thankfully, MilliCare offers entryway floor protection to help reduce the amount of dirt and debris that comes in.
Outside weather should stay outside. The first step in caring for entryway flooring in your workplace is to stop dirt at the front door, and that means taking care of areas where dirt collects. MilliCare divides your business's entryway into three different zones, then manages each one separately.
Find out how clean your commercial entryway can be. Contact MilliCare to schedule a demonstration.
The Complete Entryway Solution
More than 80% of the soil that gets into commercial carpets and flooring comes from outside. Rather than constantly playing catch up with your floors, MilliCare Entryway Systems help reduce the amount of dirt, soil, and debris that make it inside the building and onto your entryway flooring.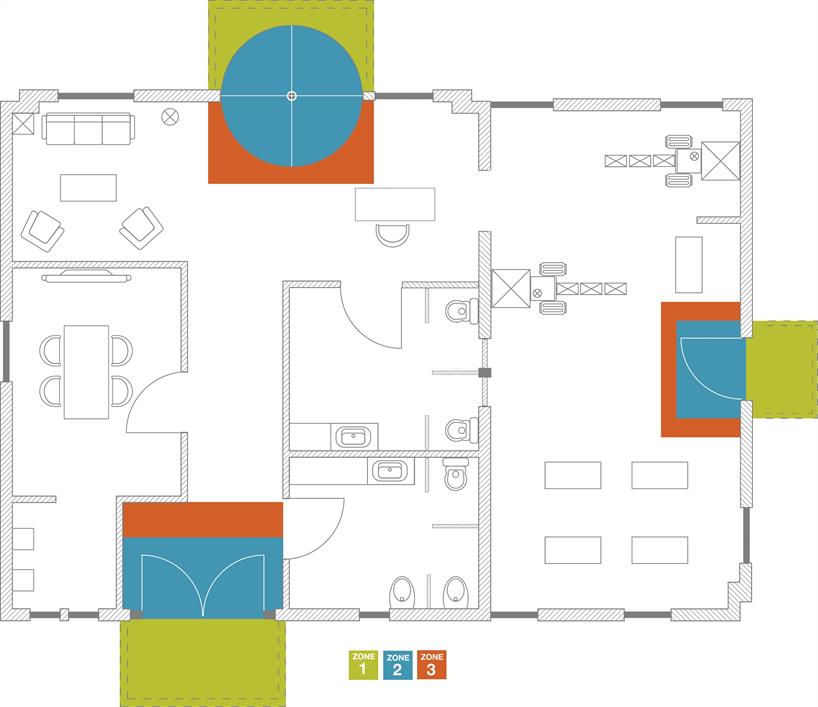 The three sections MilliCare manages to keep commercial entryway floors clean are:
Zone 1: Outdoors – Right outside your workplace's front door is where the most dirt comes together to get inside your building. The ideal solution is a product with scraping action that can remove grit and heavy dirt particles, such as sand and snow.
Zone 2: Indoors – The first place people set foot once inside. Here, it is useful to install a product with dual action — scraping and absorbing — to defend against dirt and moisture. This area often features a recessed matwell where moisture can collect off the floor.
Zone 3: Indoors – After most of the dirt and debris are removed, the preferred next step is to use a product capable of absorbing moisture.
Let MilliCare show you how to keep your entryway flooring hygienic and soil-free. Contact us today.