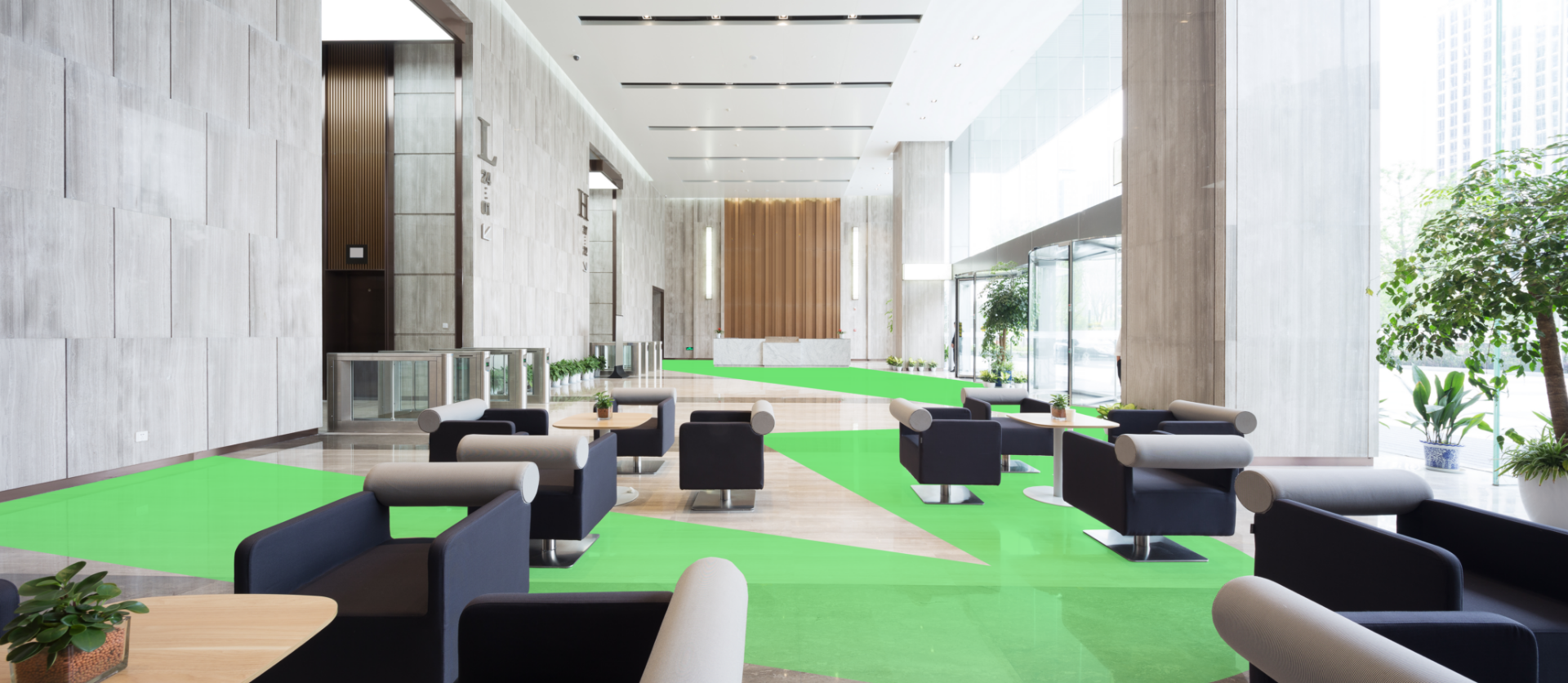 Your Local Commercial Floor & Textile Care Experts in Lincoln-Omaha
Lincoln and Omaha Commercial Carpet Cleaning
Professional Floor Cleaning for Commercial Facilities
The urban areas surrounding Lincoln and Omaha are the metropolitan hubs of the entire state of Nebraska and are home to many businesses and corporations. At MilliCare Lincoln-Omaha, we specialize in providing high-quality professional floor cleaning services to various commercial clients in Lincoln and Omaha, because we understand that cleanliness matters.
Our team knows that no two businesses operate the same way. That's why our highly trained experts will work with you to create a tailored cleaning plan that delivers the best results possible while meeting all of your individual needs and staying within your budget.
We provide various floor cleaning solutions, including:
Carpet cleaning
Textile cleaning
Tile and grout care
Entryway protection systems
Performance coatings
From keeping your carpets clean to applying protective coatings to your floors, our formally trained experts will help you select the exact services that your local business needs.
Providing Environmentally Conscious Cleaning Services
At MilliCare Lincoln-Omaha, we're proud to provide commercial floor cleaning services that are effective and environmentally friendly. Our dry care technology utilizes a water-activated polymer that works to extract dirt and debris from your carpet while using over 300% less energy than hot water-based extraction methods. Additionally, our carpet cleaning solutions use 99.5% less water than similar companies.
Not only do our green cleaning methods help the environment, but they'll save you money on water and energy costs. Your floors will be cleaner, and the planet and your wallet will be happier.
We'd love to discuss further how we can serve your business in and around Lincoln and Omaha. Contact us onlineor call us at (402) 243-5198 today!
Ready to experience the MilliCare difference?
Call us today to schedule service or request a service demo!
Our Services
Our network of skilled project-management professionals assess your space to understand your facilities' unique needs and determine which materials and surfaces in your space can be cleaned.
View All Services
Incredible Cost Savings

"They have restored carpet that I thought I was going to have to pull out. The nap was down, it was filthy. No one could get it clean, [wet] extraction couldn't get it clean. They revived [the carpet] and gave us two more years with that carpet then our lease ended and we moved out. It was an incredible cost savings."

- Judy L. Senior Facility Manager, CB Richard Ellis (CBRE)

A company I can count on!

"Their immediate response to any of my last minute requests, their readiness to return the next day and clean especially stubborn spots that resurfaced, their comprehensive knowledge and explanation of their cleaning process when I really want to know, and their willingness to turn our monthly program on its ear and create a new weekly schedule for us. Now that's a company I can count on!"

- Stacy S. Time Warner Cable

Saves us stress.

"MilliCare saves us money. Saves us stress. They find a way, they work with us. We feel important because they make us feel important."

- Sarah B. Facility Manager, Blackrock Investment Manager
Read More Reviews
Achievements & Certifications
Contact Us
(402) 243-5198
Areas We Serve
abie
adams
alvo
ames
arlington
ashland
avoca
beatrice
beaver crossing
bee
bellevue
bennet
bennington
blair
boys town
brainard
bruno
burr
carter lake
cedar bluffs
ceresco
colon
cortland
council bluffs
crescent
crete
davey
david city
de witt
denton
dorchester
douglas
dunbar
dwight
eagle
elkhorn
elmwood
firth
fort calhoun
fremont
garland
glenwood
goehner
greenwood
gretna
hallam
herman
hickman
honey creek
hooper
ithaca
kennard
la vista
lincoln
linwood
louisville
malcolm
malmo
martell
mead
memphis
milford
mineola
missouri valley
modale
morse bluff
murdock
murray
nebraska city
nehawka
nickerson
north bend
offutt afb
omaha
otoe
pacific junction
palmyra
panama
papillion
percival
pickrell
plattsmouth
pleasant dale
prague
raymond
roca
seward
south bend
sprague
springfield
st columbans
staplehurst
syracuse
talmage
thurman
ulysses
unadilla
union
utica
valley
valparaiso
wahoo
walton
washington
waterloo
waverly
weeping water
weston
yutan
51501
51503
51510
51526
51534
51542
51554
51555
51556
51561
51648
51654
68001
68002
68003
68005
68007
68008
68010
68014
68015
68017
68018
68022
68023
68025
68028
68029
68031
68033
68034
68036
68037
68040
68041
68042
68044
68046
68048
68050
68056
68058
68059
68064
68065
68066
68068
68069
68070
68073
68102
68104
68105
68106
68107
68108
68110
68111
68112
68113
68114
68116
68117
68118
68122
68123
68124
68127
68128
68130
68131
68132
68133
68134
68135
68136
68137
68138
68142
68144
68147
68152
68154
68157
68164
68178
68179
68182
68183
68198
68301
68304
68307
68310
68313
68314
68317
68324
68331
68333
68336
68339
68341
68343
68344
68346
68347
68349
68358
68360
68364
68366
68368
68372
68402
68404
68405
68407
68409
68410
68413
68417
68418
68419
68422
68423
68428
68430
68434
68438
68439
68446
68448
68454
68455
68456
68461
68462
68463
68501
68502
68503
68504
68505
68506
68507
68508
68510
68512
68514
68516
68517
68520
68521
68522
68523
68524
68526
68527
68528
68531
68532
68583
68588
68621
68626
68632
68635
68648
68649
68669