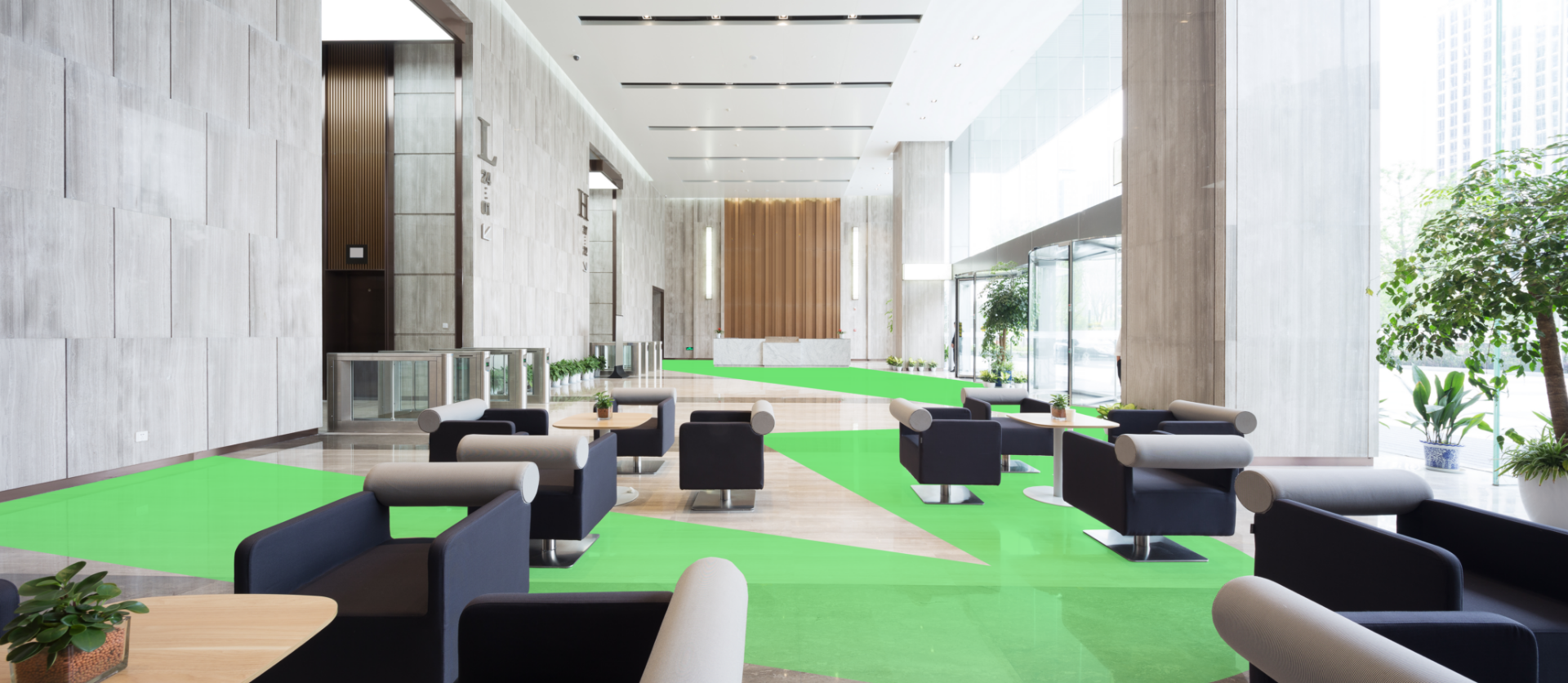 Your Local Commercial Floor & Textile Care Experts in Cincinnati
Cincinnati Commercial Floor Cleaner
Helping Businesses look Their Best
When guests and employees visit your workplace, presenting immaculately clean floors, carpets, and furniture can create an impression of care and commitment they'll remember long after they leave. With MilliCare 's custom cleaning services, you'll have a team of certified experts dedicated to your Cincinnati business's unique commercial floor cleaning needs.
We're well-known for our innovative carpet cleaning solutions, but we also offer exceptional hard-surface floor maintenance, tile and grout care, upholstery and furniture cleaning, and other related services.
Find out why Cincinnati businesses use MilliCare for commercial floor cleaning services. Call MilliCare by Carpet Concepts - Cincinnati today to schedule a cleaning demonstration.
Our Services
Our network of skilled project-management professionals assess your space to understand your facilities' unique needs and determine which materials and surfaces in your space can be cleaned.
View All Services
Saving More than Money
Thanks to MilliCare 's advanced Dry Polymer system, better cleaning that fits your budget doesn't have to come at the cost of the environment. Our innovative system uses a dry compound activated by a light spray of water to bind with dirt and debris deep within the carpet fibers. We then brush these polymers loose and vacuum them away. Not only does this leave behind a deeper clean, it preserves your carpet by removing abrasive debris that causes breakdown over time. In this way, MilliCare helps you extend the life of your commercial carpets and save money on utilities while conserving resources.
Get started with your custom MilliCare cleaning plan by calling MilliCare by Carpet Concepts - Cincinnati today.
Incredible Cost Savings

"They have restored carpet that I thought I was going to have to pull out. The nap was down, it was filthy. No one could get it clean, [wet] extraction couldn't get it clean. They revived [the carpet] and gave us two more years with that carpet then our lease ended and we moved out. It was an incredible cost savings."

- Judy L. Senior Facility Manager, CB Richard Ellis (CBRE)

A company I can count on!

"Their immediate response to any of my last minute requests, their readiness to return the next day and clean especially stubborn spots that resurfaced, their comprehensive knowledge and explanation of their cleaning process when I really want to know, and their willingness to turn our monthly program on its ear and create a new weekly schedule for us. Now that's a company I can count on!"

- Stacy S. Time Warner Cable

Saves us stress.

"MilliCare saves us money. Saves us stress. They find a way, they work with us. We feel important because they make us feel important."

- Sarah B. Facility Manager, Blackrock Investment Manager
Read More Reviews
Achievements & Certifications
Contact Us
(513) 716-1124
Areas We Serve
aberdeen
addyston
alexandria
alpha
amelia
ansonia
arcanum
aurora
batavia
bellbrook
bellevue
bethel
bowersville
bradford
brookville
burlington
butler
california
camden
camp dennison
casstown
catawba
cedarville
chilo
cincinnati
clayton
cleves
clifton
college corner
collinsville
conover
corinth
covington
crittenden
dayton
de mossville
decatur
dillsboro
donnelsville
dry ridge
eaton
eldorado
englewood
enon
erlanger
fairborn
fairfield
falmouth
farmersville
fayetteville
feesburg
felicity
fletcher
florence
fort thomas
franklin
ft mitchell
georgetown
germantown
gettysburg
glencoe
goshen
gratis
greenville
guilford
hamersville
hamilton
harrison
harveysburg
hebron
higginsport
hollansburg
hooven
independence
jamestown
jonesville
kenton
kings mills
latonia
laura
lawrenceburg
lebanon
lewisburg
loveland
ludlow falls
maineville
mason
medway
melbourne
miamisburg
miamitown
miamiville
middletown
milford
monroe
moores hill
morning view
morrow
moscow
mount orab
mount saint joseph
neville
new carlisle
new lebanon
new madison
new paris
new richmond
new weston
newport
newtonsville
north bend
north hampton
north star
okeana
oregonia
osgood
overpeck
owensville
oxford
palestine
petersburg
phillipsburg
piqua
pitsburg
pleasant hill
pleasant plain
potsdam
ripley
ross
rossburg
russellville
sardinia
seven mile
shandon
silver grove
somerville
south charleston
south lebanon
south vienna
sparta
spring valley
springboro
springfield
terrace park
tipp city
tremont city
trenton
troy
union
union city
vandalia
verona
versailles
walton
warsaw
waynesville
west alexandria
west chester
west elkton
west harrison
west manchester
west milton
wilberforce
williamsburg
williamstown
xenia
yellow springs
yorkshire
41001
41005
41006
41007
41010
41011
41012
41014
41015
41016
41017
41018
41019
41021
41022
41025
41030
41033
41035
41040
41042
41046
41048
41051
41052
41053
41054
41059
41063
41071
41072
41073
41074
41075
41076
41080
41085
41086
41091
41092
41094
41095
41097
41099
43010
45001
45002
45003
45004
45005
45011
45012
45013
45014
45015
45018
45030
45032
45033
45034
45036
45039
45040
45041
45042
45044
45050
45051
45052
45053
45054
45055
45056
45061
45062
45063
45064
45065
45066
45067
45068
45069
45070
45071
45101
45102
45103
45106
45111
45112
45115
45118
45119
45120
45121
45122
45130
45131
45140
45147
45150
45152
45153
45154
45156
45157
45158
45160
45162
45167
45168
45171
45174
45176
45201
45202
45203
45204
45205
45206
45207
45208
45209
45211
45212
45213
45214
45215
45216
45217
45218
45219
45220
45221
45222
45223
45224
45225
45226
45227
45229
45230
45231
45232
45233
45234
45235
45236
45237
45238
45239
45240
45241
45242
45243
45244
45245
45246
45247
45248
45249
45250
45251
45252
45253
45254
45255
45258
45262
45263
45264
45267
45268
45269
45270
45271
45273
45274
45275
45277
45280
45296
45298
45299
45301
45303
45304
45305
45307
45308
45309
45311
45312
45314
45315
45316
45317
45318
45319
45320
45321
45322
45323
45324
45325
45326
45327
45328
45330
45331
45332
45335
45337
45338
45339
45341
45342
45343
45344
45345
45346
45347
45348
45349
45350
45351
45352
45354
45356
45358
45359
45361
45362
45368
45369
45370
45371
45372
45373
45374
45377
45378
45380
45381
45382
45383
45384
45385
45387
45388
45390
45401
45402
45403
45404
45405
45406
45409
45410
45412
45413
45414
45415
45416
45417
45419
45420
45422
45423
45424
45426
45428
45429
45430
45431
45432
45433
45434
45435
45437
45439
45440
45441
45448
45449
45458
45459
45469
45470
45475
45479
45481
45482
45490
45501
45502
45503
45504
45505
45506
45999
47001
47018
47022
47025
47032
47060