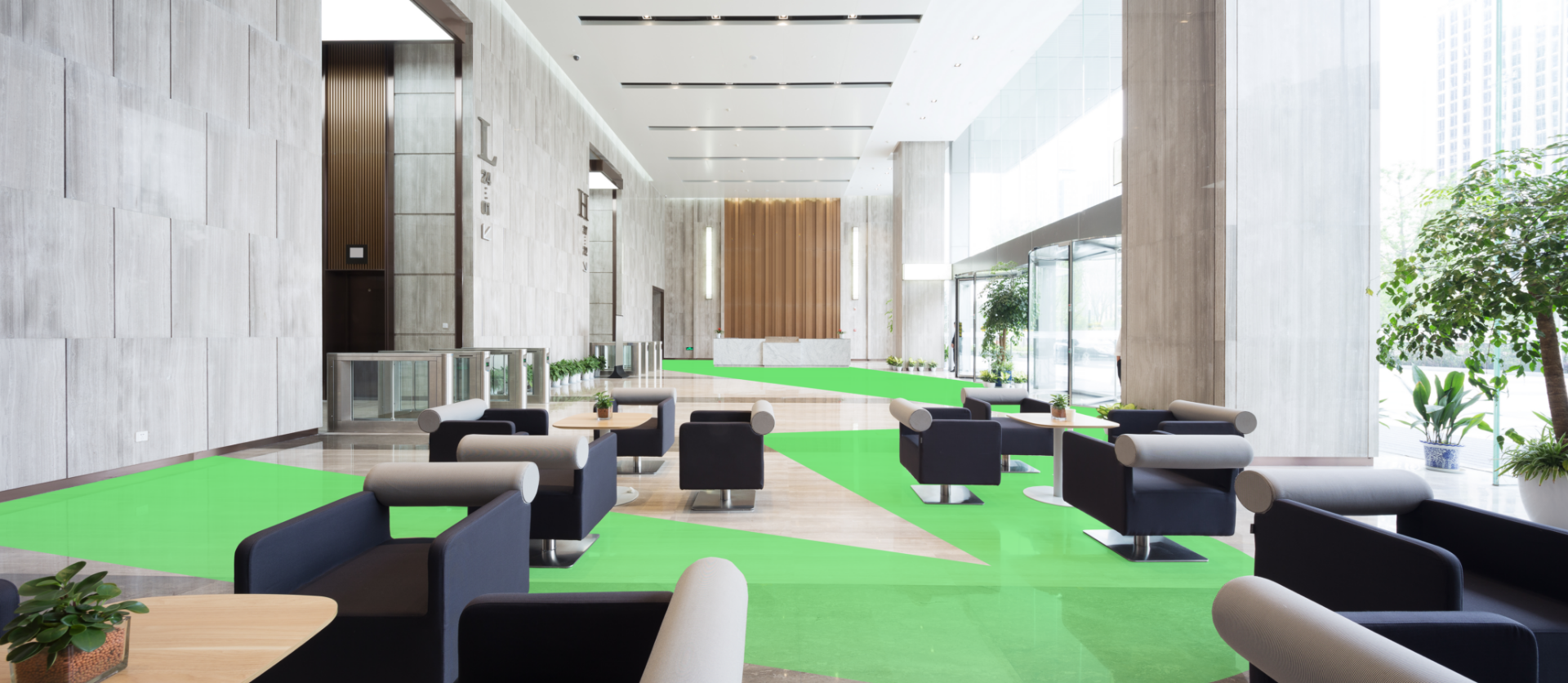 Your Local Commercial Floor & Textile Care Experts in Indianapolis
Commercial Floor Cleaning in Indianapolis
Fast, Effective Cleaning Solutions that Meet Your Needs
Make the best possible first impression with the help of a MilliCare custom cleaning package. Our advanced commercial carpet cleaning solutions have been used throughout Indianapolis for businesses of all types and sizes. No matter your needs, we have services to address them. In addition to our eco-friendly carpet cleaning, which leaves a deeper clean and uses far less water and energy than conventional methods, we offer hard-surface floor cleaning, tile and grout care, upholstery and textile cleaning, entryway moisture-control systems, and a number of fiber protection and performance coating options.
Get in touch with MilliCare by Carpet Concepts - Indianapolis today for exceptional commercial carpet cleaning in Indianapolis.
Our Services
Our network of skilled project-management professionals assess your space to understand your facilities' unique needs and determine which materials and surfaces in your space can be cleaned.
View All Services
Eco-Friendly Solutions that Deliver
MilliCare 's Dry Polymer process conserves up to 99% more water and cuts up to 77% of carbon emissions compared to other cleaning methods. Our Green Seal-certified solutions have earned us longstanding relationships with organizations like the U.S. Green Building Council and the Carpet and Rug Institute.
Our solutions eliminate:
100% of contact biological fungi
99% of Volatile Organic Compounds (VOCs)
99% of airborne bacteria
96% of airborne spores
90% of all airborne particulates
Custom Solutions Designed Just for You
Your business is different, so MilliCare customizes a plan to suit your needs. When you schedule a cleaning demonstration, a MilliCare -certified technician will show you our carpet cleaning in action, then take a look at your business premises and make suggestions for service. You'll know the proposed costs and frequency, so you will be able to make an informed decision on how to move forward.
Interested in knowing why MilliCare has been trusted for more than two decades? Call MilliCare by Carpet Concepts - Indianapolis to schedule a cleaning demonstration in your commercial space.
Incredible Cost Savings

"They have restored carpet that I thought I was going to have to pull out. The nap was down, it was filthy. No one could get it clean, [wet] extraction couldn't get it clean. They revived [the carpet] and gave us two more years with that carpet then our lease ended and we moved out. It was an incredible cost savings."

- Judy L. Senior Facility Manager, CB Richard Ellis (CBRE)

A company I can count on!

"Their immediate response to any of my last minute requests, their readiness to return the next day and clean especially stubborn spots that resurfaced, their comprehensive knowledge and explanation of their cleaning process when I really want to know, and their willingness to turn our monthly program on its ear and create a new weekly schedule for us. Now that's a company I can count on!"

- Stacy S. Time Warner Cable

Saves us stress.

"MilliCare saves us money. Saves us stress. They find a way, they work with us. We feel important because they make us feel important."

- Sarah B. Facility Manager, Blackrock Investment Manager
Read More Reviews
Achievements & Certifications
Contact Us
(513) 657-4407
Areas We Serve
advance
alexandria
amo
anderson
arcadia
atlanta
avon
bargersville
beech grove
blanford
bloomington
boggstown
bowling green
brazil
brooklyn
brownsburg
camby
carbon
carmel
cayuga
centerpoint
charlottesville
cicero
clay city
clayton
clear creek
clifford
clinton
coal city
coalmont
columbus
cory
dana
danville
edinburgh
elizabethtown
ellettsville
elwood
eminence
fairland
finly
fishers
flat rock
fontanet
fortville
fountaintown
franklin
frankton
freedom
gosport
grammer
greenfield
greenwood
gwynneville
harmony
harrodsburg
hartsville
helmsburg
hillsdale
hope
indianapolis
ingalls
jamestown
jonesville
knightsville
lapel
lebanon
lewis
lizton
markleville
martinsville
maxwell
mccordsville
monrovia
mooresville
morgantown
morristown
nashville
needham
new goshen
new palestine
newport
nineveh
noblesville
north salem
orestes
paragon
patricksburg
pendleton
perrysville
pimento
pittsboro
plainfield
poland
prairie creek
prairieton
quincy
riley
saint bernice
saint mary of the woods
seelyville
shelbyville
shepardsville
sheridan
smithville
spencer
stanford
staunton
stilesville
stinesville
summitville
taylorsville
terre haute
thorntown
trafalgar
unionville
universal
waldron
west newton
west terre haute
westfield
whiteland
whitestown
wilkinson
zionsville
46001
46011
46012
46013
46014
46015
46016
46017
46018
46030
46031
46032
46033
46034
46036
46037
46038
46040
46044
46048
46051
46052
46055
46056
46060
46061
46062
46063
46064
46069
46070
46071
46074
46075
46077
46082
46085
46102
46103
46106
46107
46110
46111
46112
46113
46117
46118
46122
46123
46124
46125
46126
46129
46130
46131
46140
46142
46143
46144
46147
46149
46151
46154
46157
46158
46160
46161
46162
46163
46164
46165
46166
46167
46168
46176
46180
46181
46182
46183
46184
46186
46201
46202
46203
46204
46205
46206
46207
46208
46209
46213
46214
46216
46217
46218
46219
46220
46221
46222
46224
46225
46226
46227
46228
46229
46230
46231
46234
46235
46236
46237
46239
46240
46241
46242
46244
46247
46249
46250
46251
46253
46254
46255
46256
46259
46260
46262
46268
46277
46278
46280
46282
46283
46285
46290
46298
47201
47202
47203
47226
47232
47234
47236
47244
47246
47247
47280
47401
47402
47403
47404
47405
47406
47407
47408
47426
47427
47429
47431
47433
47434
47435
47448
47455
47456
47458
47460
47463
47464
47468
47801
47802
47803
47804
47805
47807
47808
47809
47831
47833
47834
47837
47840
47841
47842
47845
47846
47847
47851
47853
47854
47857
47858
47863
47866
47868
47869
47870
47871
47875
47876
47878
47880
47881
47884
47885
47928
47966
47974