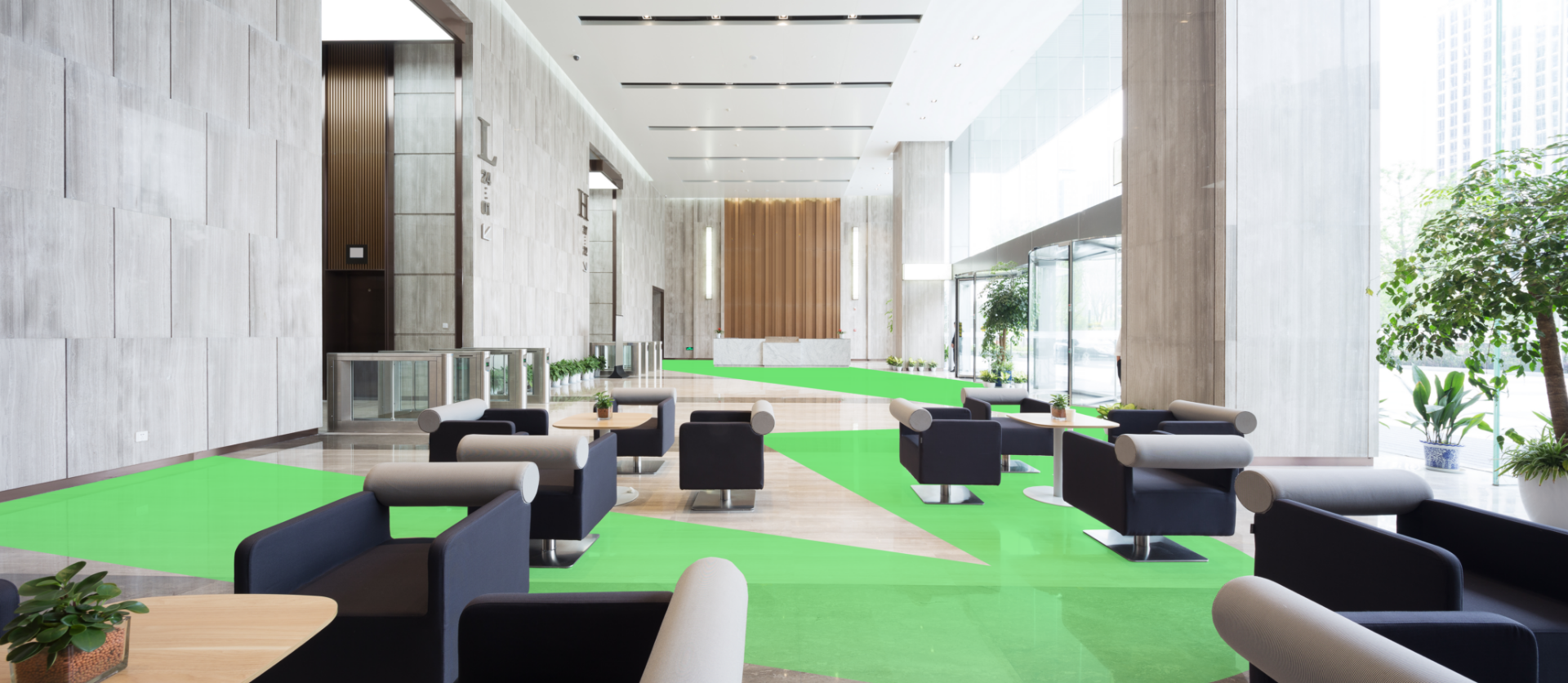 Your Local Commercial Floor & Textile Care Experts in Asheville
Asheville Commercial Floor Cleaner
Complete Cleaning Solutions for Your Specific Needs
When guests and employees visit your business location, give them an experience they will remember positively. With MilliCare , you'll have a custom cleaning plan that suits your needs and fits your budget, and leaves your clients with a positive impression of your brand and vision. Not only does MilliCare provide an eco-friendly solution, we provide superior cleaning, eliminating up to 99% more airborne particulates than conventional hot water extraction methods.
Interested in learning more about the custom solutions offered by MilliCare by Clean Environments, Inc. - Asheville? Give us a call to schedule a demonstration!
Our Services
Our network of skilled project-management professionals assess your space to understand your facilities' unique needs and determine which materials and surfaces in your space can be cleaned.
View All Services
Eco-Friendly Commercial Floor Cleaning
When people enter your office, the first thing they notice is whether or not it's clean. Using MilliCare gives you an unbeatable clean that adds credibility and solidifies your reputation as a business that pays attention to details.
Call on MilliCare by Clean Environments, Inc. - Asheville for services including:
Carpet cleaning
Hard-surface floor care
Tile and grout care
Entryway moisture-control systems
Furniture and upholstery care
Find out why so many Asheville businesses trust MilliCare as a commercial floor cleaning service provider. Call MilliCare by Clean Environments, Inc. - Asheville today!
Incredible Cost Savings

"They have restored carpet that I thought I was going to have to pull out. The nap was down, it was filthy. No one could get it clean, [wet] extraction couldn't get it clean. They revived [the carpet] and gave us two more years with that carpet then our lease ended and we moved out. It was an incredible cost savings."

- Judy L. Senior Facility Manager, CB Richard Ellis (CBRE)

A company I can count on!

"Their immediate response to any of my last minute requests, their readiness to return the next day and clean especially stubborn spots that resurfaced, their comprehensive knowledge and explanation of their cleaning process when I really want to know, and their willingness to turn our monthly program on its ear and create a new weekly schedule for us. Now that's a company I can count on!"

- Stacy S. Time Warner Cable

Saves us stress.

"MilliCare saves us money. Saves us stress. They find a way, they work with us. We feel important because they make us feel important."

- Sarah B. Facility Manager, Blackrock Investment Manager
Read More Reviews
Achievements & Certifications
Contact Us
(828) 319-2159
Areas We Serve
alexander
arden
asheville
balsam grove
barnardsville
bat cave
black mountain
bostic
brevard
burnsville
candler
canton
caroleen
cedar mountain
chimney rock
cliffside
clyde
columbus
dana
east flat rock
edneyville
ellenboro
enka
etowah
fairview
flat rock
fletcher
forest city
gerton
glenwood
green mountain
harris
hazelwood
hendersonville
henrietta
horse shoe
hot springs
lake junaluska
lake lure
lake toxaway
leicester
little switzerland
lynn
maggie valley
marion
mars hill
marshall
micaville
mill spring
mills river
montreat
mountain home
naples
nebo
old fort
penrose
pisgah forest
ridgecrest
rosman
rutherfordton
saluda
sapphire
skyland
spindale
swannanoa
tryon
tuxedo
union mills
waynesville
weaverville
zirconia
28018
28019
28024
28040
28043
28074
28076
28139
28160
28167
28701
28704
28708
28709
28710
28711
28712
28714
28715
28716
28718
28720
28721
28722
28724
28726
28727
28728
28729
28730
28731
28732
28735
28737
28738
28739
28740
28742
28743
28745
28746
28747
28748
28749
28750
28751
28752
28753
28754
28755
28756
28757
28758
28759
28760
28761
28762
28766
28768
28770
28772
28773
28774
28776
28778
28782
28784
28785
28786
28787
28790
28791
28792
28793
28801
28802
28803
28804
28805
28806
28810
28813
28814
28815
28816