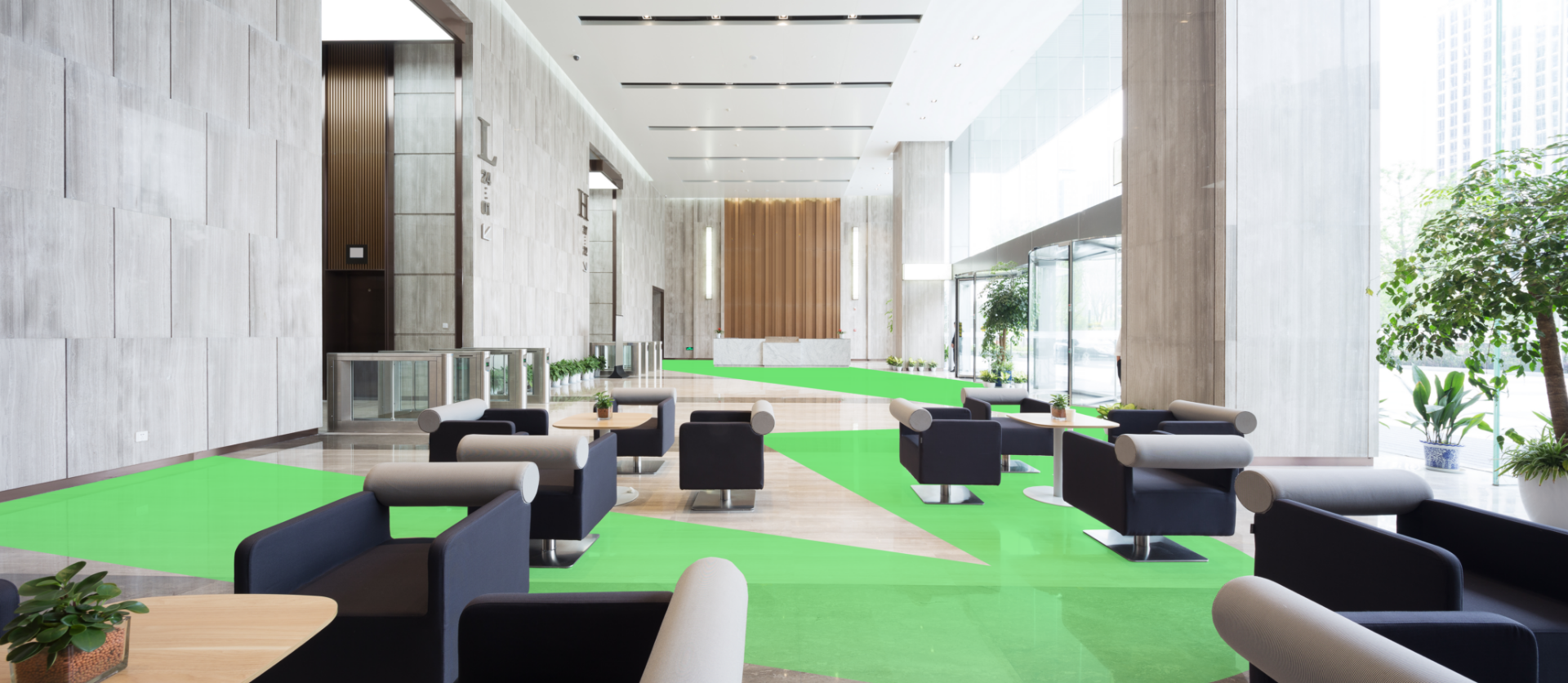 Your Local Commercial Floor & Textile Care Experts in Knoxville
Commercial Carpet Cleaning in Knoxville
Giving Your Business the Clean It Deserves
When it comes to a lasting, effective clean, no system performs better than MilliCare . Using Dry Polymers, our advanced system eliminates dirt, dust, and debris at the root of carpet fibers while using less water and energy than the other systems. This saves your business money on water usage, energy costs, and service-visit frequency. Give your Knoxville business commercial carpet cleaning from the name committed to quality.
Learn why MilliCare is Knoxville's trusted name in commercial carpet cleaning. Call today to schedule a demonstration!
Our Services
Our network of skilled project-management professionals assess your space to understand your facilities' unique needs and determine which materials and surfaces in your space can be cleaned.
View All Services
Eco-Friendly That Cleans Better
Gone are the days of pumping soapy water into carpets, vacuuming it out, and waiting hours or days while it dries. With MilliCare , our spray-activated dry compounds bind to pollutants at the base of carpet fibers before being brushed out and vacuumed away. By using dry polymers as the cleaning agent, MilliCare uses 99% less water than conventional methods.
Our eco-friendly solution has been certified by:
U.S. Green Building Council
Carpet and Rug Institute (CRI)
Green Seal
Institute of Inspection, Cleaning and Restoration Certification (IICRC)
Want to know more about our eco-friendly floor and textile cleaning services? Call MilliCare by Clean Environments, Inc. - Knoxville today!
Incredible Cost Savings

"They have restored carpet that I thought I was going to have to pull out. The nap was down, it was filthy. No one could get it clean, [wet] extraction couldn't get it clean. They revived [the carpet] and gave us two more years with that carpet then our lease ended and we moved out. It was an incredible cost savings."

- Judy L. Senior Facility Manager, CB Richard Ellis (CBRE)

A company I can count on!

"Their immediate response to any of my last minute requests, their readiness to return the next day and clean especially stubborn spots that resurfaced, their comprehensive knowledge and explanation of their cleaning process when I really want to know, and their willingness to turn our monthly program on its ear and create a new weekly schedule for us. Now that's a company I can count on!"

- Stacy S. Time Warner Cable

Saves us stress.

"MilliCare saves us money. Saves us stress. They find a way, they work with us. We feel important because they make us feel important."

- Sarah B. Facility Manager, Blackrock Investment Manager
Read More Reviews
Achievements & Certifications
Contact Us
(828) 528-3390
Areas We Serve
afton
alcoa
allardt
allons
allred
alpine
andersonville
arthur
baxter
bean station
blaine
bloomington springs
briceville
buffalo valley
bulls gap
butler
bybee
byrdstown
caryville
celina
chuckey
church hill
clairfield
clarkrange
clinton
coalfield
coker creek
cookeville
corryton
cosby
crab orchard
crawford
crossville
cumberland gap
dandridge
deer lodge
del rio
doyle
duff
eagan
eidson
elgin
elizabethton
fall branch
friendsville
gatlinburg
greenback
greeneville
grimsley
hampton
harriman
harrogate
hartford
heiskell
helenwood
hilham
huntsville
jacksboro
jamestown
jefferson city
jellico
johnson city
jonesborough
kingston
knoxville
kodak
kyles ford
la follette
lake city
lancing
laurel bloomery
lenoir city
limestone
livingston
lone mountain
loudon
louisville
lowland
madisonville
maryville
mascot
midway
milligan college
mohawk
monroe
monterey
mooresburg
morristown
mosheim
moss
mount carmel
mountain city
mountain home
new market
new tazewell
newcomb
newport
norris
oak ridge
oakdale
oliver springs
oneida
pall mall
parrottsville
petros
philadelphia
pigeon forge
pioneer
pleasant hill
powder springs
powell
pruden
quebeck
rickman
roan mountain
robbins
rockford
rockwood
rogersville
rugby
russellville
rutledge
sevierville
seymour
shady valley
shawanee
silver point
sneedville
sparta
speedwell
strawberry plains
sunbright
surgoinsville
sweetwater
talbott
tallassee
tazewell
telford
tellico plains
thorn hill
townsend
trade
vonore
walland
walling
wartburg
washburn
watauga
white pine
whitesburg
wilder
winfield
37314
37354
37385
37601
37602
37604
37605
37614
37615
37616
37640
37641
37642
37643
37644
37645
37656
37658
37659
37680
37681
37682
37683
37684
37687
37688
37690
37691
37694
37701
37705
37707
37708
37709
37710
37711
37713
37714
37715
37716
37717
37719
37721
37722
37723
37724
37725
37726
37727
37729
37730
37731
37732
37733
37737
37738
37742
37743
37744
37745
37748
37752
37753
37754
37755
37756
37757
37760
37762
37763
37764
37765
37766
37769
37770
37771
37772
37773
37774
37777
37778
37801
37802
37803
37804
37806
37809
37810
37811
37813
37814
37815
37816
37818
37819
37820
37821
37822
37824
37825
37828
37829
37830
37831
37840
37841
37843
37845
37846
37847
37848
37849
37851
37852
37853
37854
37857
37860
37861
37862
37863
37864
37865
37867
37868
37869
37870
37871
37872
37873
37874
37876
37877
37878
37879
37881
37882
37885
37886
37887
37888
37890
37891
37892
37901
37902
37909
37912
37914
37915
37916
37917
37918
37919
37920
37921
37922
37923
37924
37927
37928
37929
37930
37931
37932
37933
37934
37938
37939
37940
37950
37995
37996
37997
37998
38501
38502
38503
38504
38505
38506
38541
38542
38543
38544
38545
38548
38549
38551
38553
38554
38555
38556
38557
38558
38559
38565
38568
38570
38571
38572
38573
38574
38575
38577
38578
38579
38580
38582
38583
38587
38589