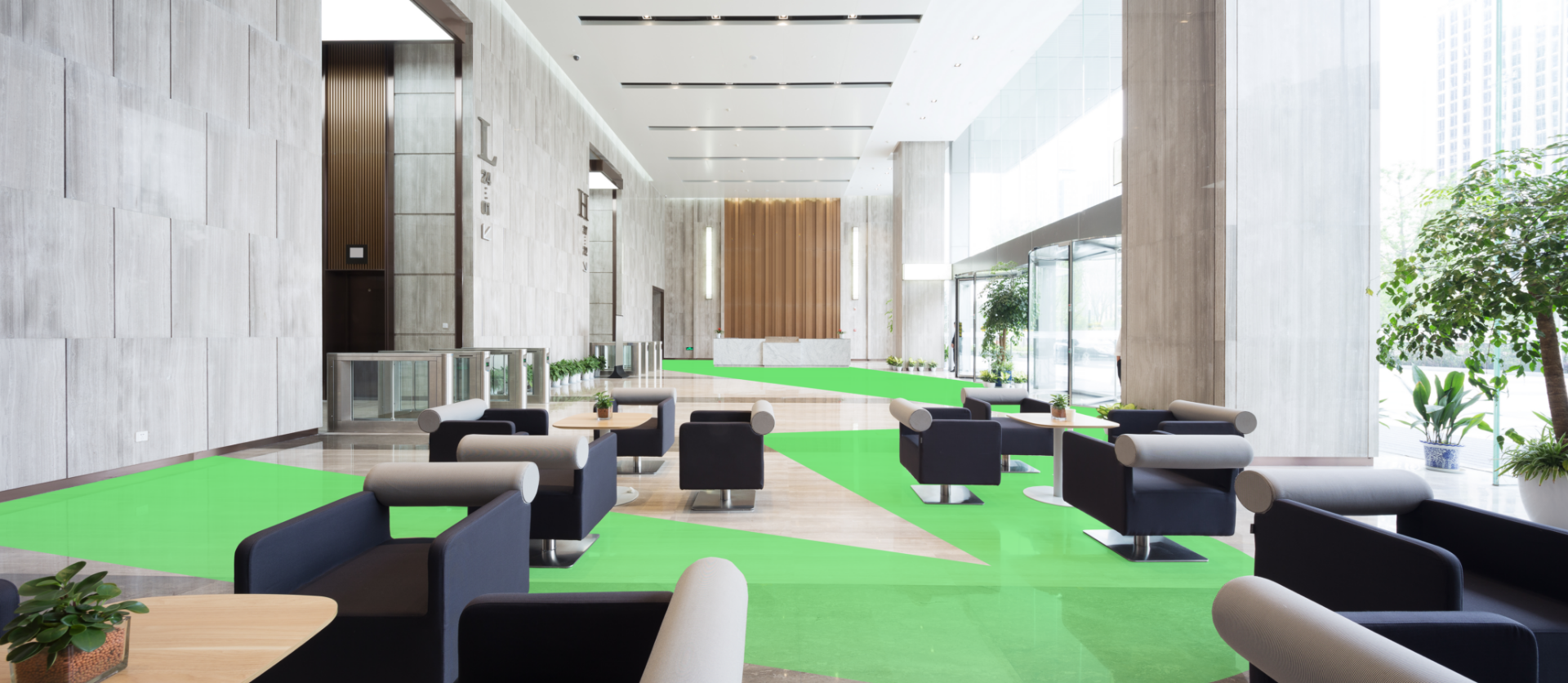 Your Local Commercial Floor & Textile Care Experts in Denver South
Commercial Floor Cleaning in South Denver
Professional Floor, Carpet, & Upholstery Care by Experts
Welcome to milliCare by Denver South! We are a locally owned and operated commercial cleaning company that offers a wide range of floor care services. Our experienced technicians are Carpet and Rug Institute Seal of Approval approved providers, dedicated to extending the life of your carpets through expert care and maintenance.
When you work with our team and trusted systems, you can rest assured that your cleaning services will be tailored to meet your individual facility's needs and goals. We also pride ourselves on providing sustainable services that utilize eco-friendly techniques and maintain the integrity of your carpets while minimizing environmental impact.
We understand that clean and safe flooring is essential in any healthy commercial space, whether it be an office building, a doctor's office, or a hotel. That's why we make it our top priority to ensure that your floors are properly cared for and maintained!
Our Services
Our network of skilled project-management professionals assess your space to understand your facilities' unique needs and determine which materials and surfaces in your space can be cleaned.
View All Services
How to Get the Most Out of Commercial Flooring
Cleaner floors begin with preventive floor maintenance, and that's an area we specialize in. Our team of technicians has years of experience cleaning businesses throughout the Denver area, and thanks to this, they can help you make sure you get the most out of your flooring. We offer commercial flooring care for a wide range of flooring types, including tile and grout, hardwood, concrete, and carpeting.
We even offer protective carpet fiber treatments, along with several other preventative care services, too. With our team's expertise and proprietary cleaning systems, your flooring will retain its look for longer and extends its use.
Why Choose milliCare for Commercial Floor Cleaning in Denver?
With every floor cleaning plan we create, we hope to provide you with a solution that'll help you worry less about cleaning so that you can focus on the other needs of your business. We ensure that every step of the process is designed to your complete satisfaction.
When you choose milliCare by Denver South, you'll benefit from a:
Team of trained, insured, and professional cleaning experts
Service plan tailored to your needs and budget
Cleaning company that relies on sustainable practices that minimize environmental impacts
Wide range of advanced cleaning tools and methods used at a national level for 20+ years
To get started with your commercial floor cleaning in Denver, contact milliCare by Denver South today. We're always happy to discuss your commercial cleaning needs and see how we can help!
Ready to schedule your Denver commercial floor cleaning?Contact us online to request your commercial floor cleaning services today!
Incredible Cost Savings

"They have restored carpet that I thought I was going to have to pull out. The nap was down, it was filthy. No one could get it clean, [wet] extraction couldn't get it clean. They revived [the carpet] and gave us two more years with that carpet then our lease ended and we moved out. It was an incredible cost savings."

- Judy L. Senior Facility Manager, CB Richard Ellis (CBRE)

A company I can count on!

"Their immediate response to any of my last minute requests, their readiness to return the next day and clean especially stubborn spots that resurfaced, their comprehensive knowledge and explanation of their cleaning process when I really want to know, and their willingness to turn our monthly program on its ear and create a new weekly schedule for us. Now that's a company I can count on!"

- Stacy S. Time Warner Cable

Saves us stress.

"MilliCare saves us money. Saves us stress. They find a way, they work with us. We feel important because they make us feel important."

- Sarah B. Facility Manager, Blackrock Investment Manager
Read More Reviews
Achievements & Certifications
Contact Us
(303) 997-2246
Areas We Serve
arvada
aurora
black hawk
castle rock
denver
englewood
evergreen
golden
idledale
indian hills
kittredge
lakewood
littleton
lone tree
louviers
monument
morrison
palmer lake
parker
sedalia
westminster
wheat ridge
80002
80003
80004
80005
80007
80010
80011
80012
80013
80014
80015
80016
80017
80018
80019
80030
80033
80045
80104
80108
80109
80110
80111
80112
80113
80120
80121
80122
80123
80124
80125
80126
80127
80128
80129
80130
80131
80132
80133
80134
80135
80138
80202
80203
80204
80205
80206
80207
80208
80209
80210
80211
80212
80214
80215
80216
80218
80219
80220
80221
80222
80223
80224
80225
80226
80227
80228
80230
80231
80232
80235
80236
80237
80246
80247
80401
80403
80422
80439
80453
80454
80457
80465