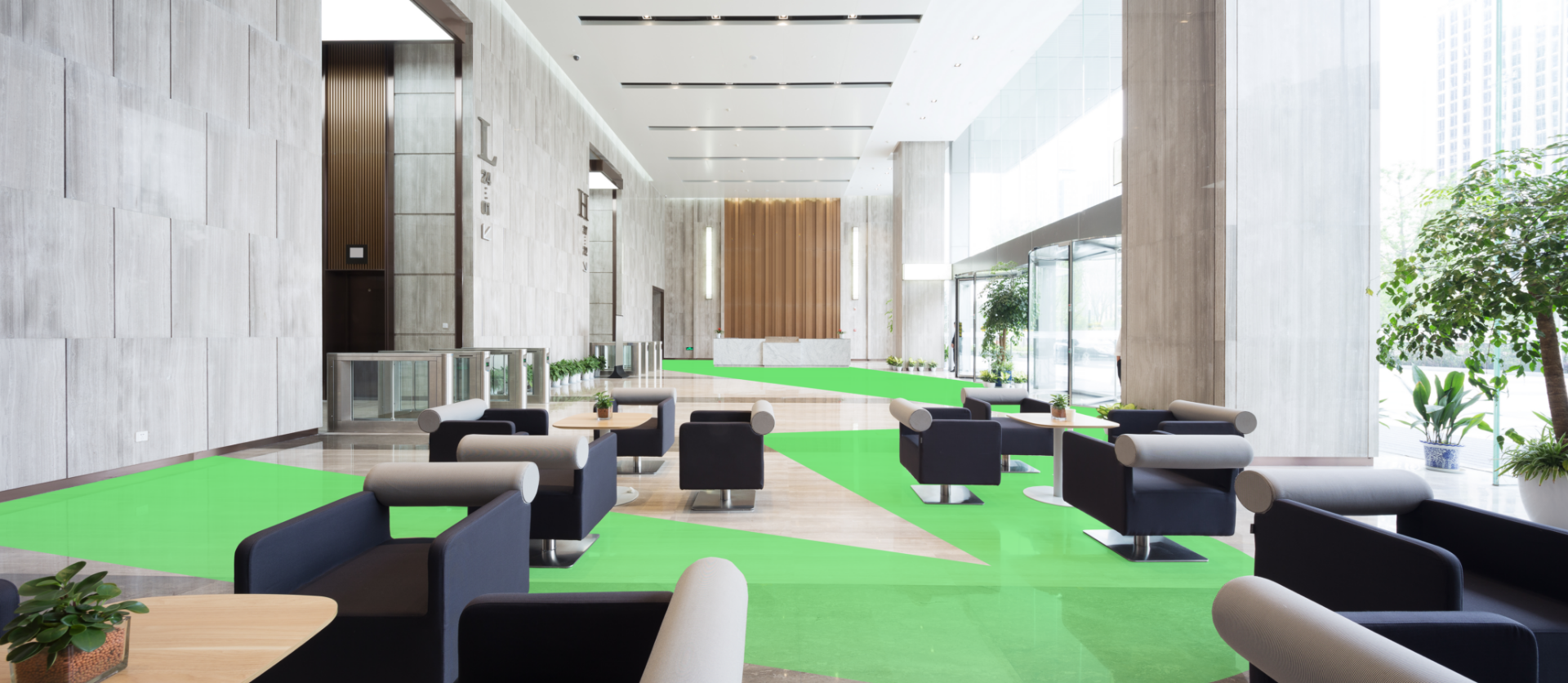 Your Local Commercial Floor & Textile Care Experts in Montgomery
Commercial Floor Cleaning in Montgomery
Complete Cleaning Plans for Your Business
After you call MilliCare by DryTech Carpet Care - Montgomery, one of our certified expert technicians will visit your workplace to assess your needs, then provide you with an outline of suggested cleaning services and their accompanying costs. We're happy to answer any questions you may have, as well as customize a plan for your business that meets your needs and budget.
Give MilliCare by DryTech Carpet Care - Montgomery a call today and learn more about our outstanding, environmentally friendly cleaning services.
Our Services
Our network of skilled project-management professionals assess your space to understand your facilities' unique needs and determine which materials and surfaces in your space can be cleaned.
View All Services
Changing the Way the World Cleans Carpets
Don't waste a whole weekend waiting for your commercial carpets to dry. Unlike conventional hot water extraction methods, which require long dry-times and create a perfect environment for mold and bacteria to grow, MilliCare offers a cleaning solution that results in significantly better cleaning. Your carpets will stay looking like new for longer and they'll be dry and ready for use almost immediately after service.
MilliCare 's Dry Polymer system uses a light spray-activated compound that swells to reach the base of carpet fibers and binds to dirt and debris found there. We brush the dirt and debris up to the top of the carpet, then vacuum it away. This results in a savings of water and energy, and it can significantly extend the life of your commercial carpets.
Other floors we service include:
Vinyl
Concrete
Tile
Other hard floors
Schedule a demonstration of MilliCare 's Dry Polymer cleaning system by calling MilliCare by DryTech Carpet Care - Montgomery today!
Incredible Cost Savings

"They have restored carpet that I thought I was going to have to pull out. The nap was down, it was filthy. No one could get it clean, [wet] extraction couldn't get it clean. They revived [the carpet] and gave us two more years with that carpet then our lease ended and we moved out. It was an incredible cost savings."

- Judy L. Senior Facility Manager, CB Richard Ellis (CBRE)

A company I can count on!

"Their immediate response to any of my last minute requests, their readiness to return the next day and clean especially stubborn spots that resurfaced, their comprehensive knowledge and explanation of their cleaning process when I really want to know, and their willingness to turn our monthly program on its ear and create a new weekly schedule for us. Now that's a company I can count on!"

- Stacy S. Time Warner Cable

Saves us stress.

"MilliCare saves us money. Saves us stress. They find a way, they work with us. We feel important because they make us feel important."

- Sarah B. Facility Manager, Blackrock Investment Manager
Read More Reviews
Achievements & Certifications
Contact Us
(334) 564-9561
Areas We Serve
abbeville
alexander city
ariton
ashford
auburn
auburn university
autaugaville
banks
billingsley
booth
brundidge
camp hill
cecil
clayton
clio
clopton
columbia
coosada
cottonton
cottonwood
cowarts
cusseta
dadeville
daleville
daviston
deatsville
dothan
east tallassee
eclectic
elmore
eufaula
fitzpatrick
five points
fort davis
fort mitchell
fort rucker
gordon
goshen
grady
hardaway
hatchechubbee
headland
holy trinity
hope hull
hurtsboro
jacksons gap
jones
kent
lafayette
lanett
lapine
loachapoka
louisville
marbury
mathews
midland city
midway
millbrook
montgomery
mount meigs
newton
newville
notasulga
opelika
ozark
pansey
perote
phenix city
pike road
pinckard
pine level
pittsview
prattville
ramer
salem
seale
shorter
shorterville
skipperville
smiths station
tallassee
titus
troy
tuskegee
tuskegee institute
union springs
valley
waverly
webb
wetumpka
35010
35011
36003
36005
36006
36008
36010
36013
36016
36017
36020
36022
36023
36024
36025
36027
36029
36031
36035
36036
36039
36043
36045
36046
36048
36051
36052
36053
36054
36057
36061
36064
36065
36066
36067
36068
36069
36072
36075
36078
36079
36080
36081
36082
36083
36087
36088
36089
36092
36093
36101
36102
36103
36104
36105
36106
36107
36108
36109
36110
36111
36112
36113
36114
36115
36116
36117
36118
36119
36120
36121
36123
36124
36125
36130
36131
36132
36135
36140
36141
36142
36177
36191
36256
36301
36302
36303
36304
36305
36310
36311
36312
36317
36319
36320
36321
36322
36343
36345
36350
36352
36353
36360
36361
36362
36370
36371
36373
36374
36376
36749
36801
36802
36803
36804
36830
36831
36832
36849
36850
36851
36852
36853
36854
36855
36856
36858
36859
36860
36861
36862
36863
36865
36866
36867
36868
36869
36870
36871
36872
36874
36875
36877
36879