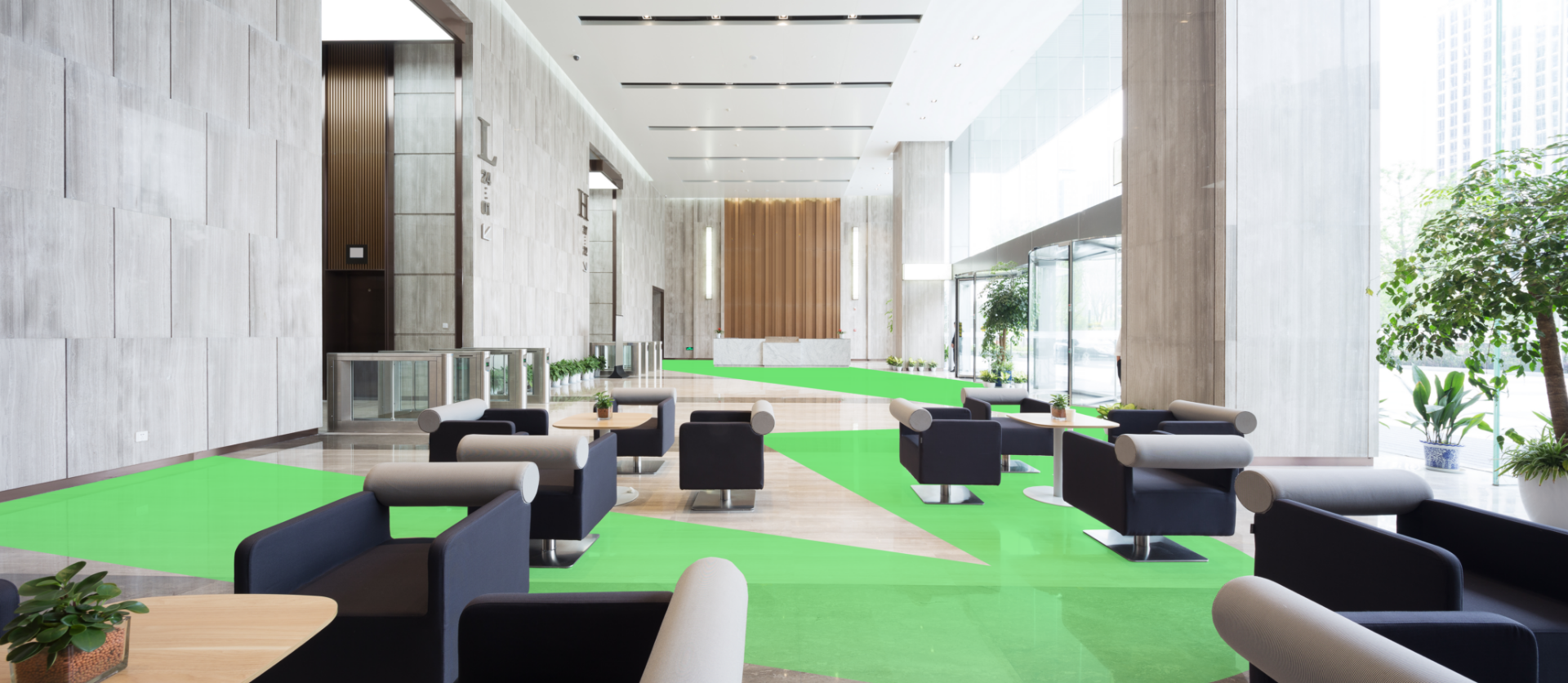 Your Local Commercial Floor & Textile Care Experts in Edmonton
Commercial Floor & Carpet Cleaning Service in Edmonton
Having clean and well-maintained commercial flooring is vital to continued workplace safety and health. That's why MilliCare Edmonton offers a full range of commercial floor, textile, and carpet cleaning services specifically designed to keep your floors looking their best. Our solutions are tailored to meet any budget or the scope of cleaning, including carpet cleaning, spot removal, and more.
We strive to provide top-notch solutions every time you utilize our services. Our Edmonton team is here to ensure your floors look brand new, no matter the condition they were in before. We also specialize in maintaining various hard surfaces such as tile, wood, and laminate floors. Our experienced technicians are knowledgeable in all aspects of commercial floor cleaning and can provide tailored solutions to fit your specific needs.
Ready to experience the MilliCare difference?
Call us today to schedule service or request a service demo!
Our Services
Our network of skilled project-management professionals assess your space to understand your facilities' unique needs and determine which materials and surfaces in your space can be cleaned.
View All Services
Committed to Quality Solutions & Customer Satisfaction
When you choose MilliCare Edmonton for your commercial floor care, you're choosing a company that is committed to quality service and results. Our team of experienced professionals is dedicated to providing the highest customer satisfaction standards with every job we complete. We use only the latest technology and products to ensure your floors look their best for years.
Trust us for all your commercial floor cleaning needs. You get long-lasting results with our commitment to superior quality service and customer satisfaction.
Contact us today for more information about how our floor cleaning service can help keep your commercial floors and carpets looking brand new.
Incredible Cost Savings

"They have restored carpet that I thought I was going to have to pull out. The nap was down, it was filthy. No one could get it clean, [wet] extraction couldn't get it clean. They revived [the carpet] and gave us two more years with that carpet then our lease ended and we moved out. It was an incredible cost savings."

- Judy L. Senior Facility Manager, CB Richard Ellis (CBRE)

A company I can count on!

"Their immediate response to any of my last minute requests, their readiness to return the next day and clean especially stubborn spots that resurfaced, their comprehensive knowledge and explanation of their cleaning process when I really want to know, and their willingness to turn our monthly program on its ear and create a new weekly schedule for us. Now that's a company I can count on!"

- Stacy S. Time Warner Cable

Saves us stress.

"MilliCare saves us money. Saves us stress. They find a way, they work with us. We feel important because they make us feel important."

- Sarah B. Facility Manager, Blackrock Investment Manager
Read More Reviews
Achievements & Certifications
Contact Us
(855) 487-0793
Areas We Serve
edmonton
sherwood park
sturgeon county
T5A
T5B
T5C
T5E
T5G
T5H
T5J
T5K
T5L
T5M
T5N
T5P
T5R
T5S
T5T
T5V
T5W
T5X
T5Y
T5Z
T6A
T6B
T6C
T6E
T6G
T6H
T6J
T6K
T6L
T6M
T6N
T6P
T6R
T6S
T6T
T6V
T6W
T6X
T8A
T8B
T8H
T8N
T8T