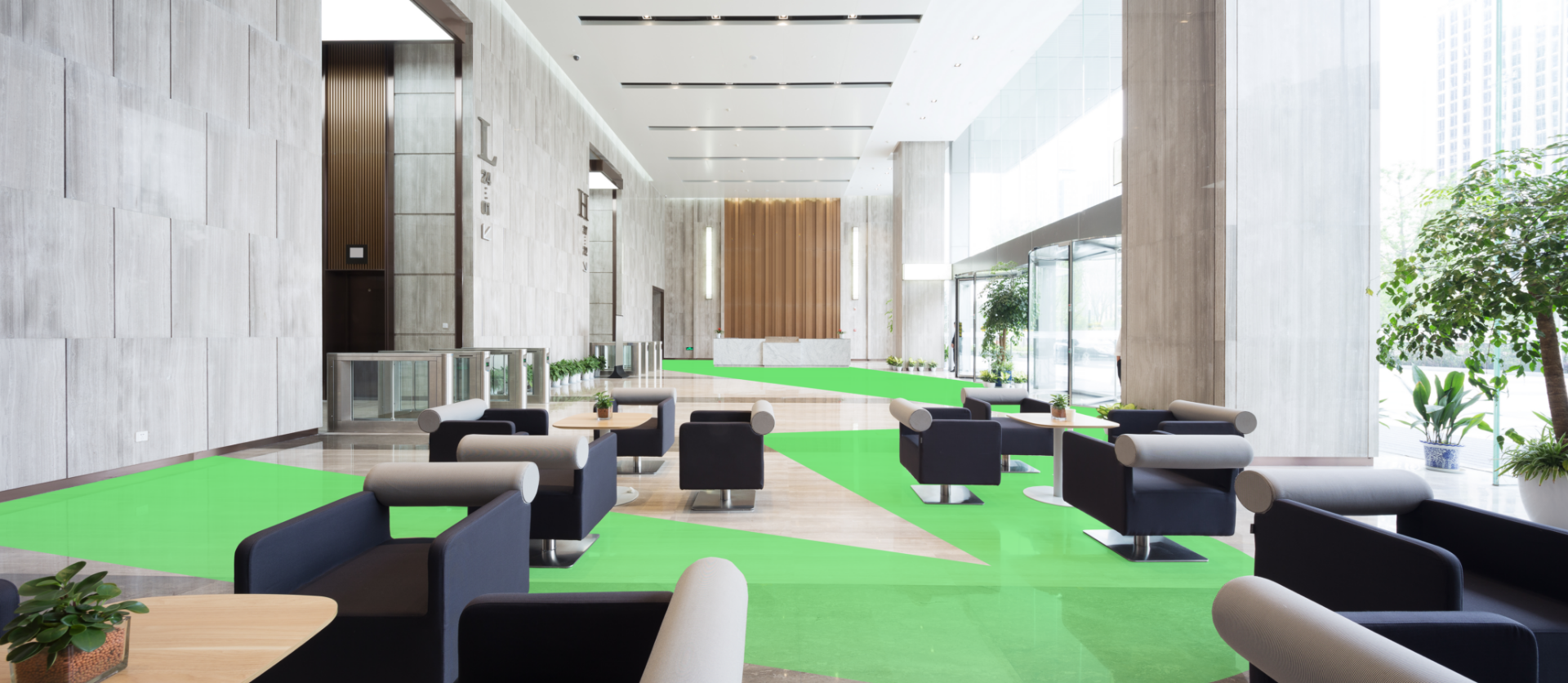 Your Local Commercial Floor & Textile Care Experts in New Orleans
Professional Upholstery Cleaning serving Covington, New Orleans, and surrounding areas!
Decades of Trusted Commercial Floor Care
Customers and clients who visit your business form impressions they will remember long after they leave. MilliCare by Floor Care Concepts offers custom commercial floor cleaning plans that fit your budget and meet the needs of your business and contribute to making the best possible first impression. Your fresh, clean office can help visitors feel confident in your ability to provide great service. We serve numerous businesses throughout Covington and the surrounding area, and we have extensive experience determining the needs of our customers.
Find out why MilliCare by Floor Care Concepts is the area's trusted commercial carpet cleaning service provider. Call us today for your custom cleaning plan.
Our Services
Our network of skilled project-management professionals assess your space to understand your facilities' unique needs and determine which materials and surfaces in your space can be cleaned.
View All Services
Environmentally Friendly Carpet Cleaning
MilliCare by Floor Care Concepts products are Green Seal-certified. Our Dry Polymer cleaning system uses over 99% less water and only a fraction of the energy required for conventional methods. Your carpets and floors will stay out of the landfill a lot longer, as well, because our methods help to extend their life. Using the MilliCare system can even help your business score points toward LEED EB:OM Certification.
Our products and cleaning system have been certified by:
Green Seal, for environmentally responsible products
CRI, for superior cleaning and spot removal
GSA, for asset maintenance
Creating Your Perfect Cleaning Plan
If you're wondering how to take care of your commercial floor, our Covington commercial floor cleaning service can help you understand what to do to stay on top of your maintenance, with custom plans designed to meet the specific needs of your business and schedule.
Give MilliCare by Floor Care Concepts a call at

(985) 236-0478

today to schedule a cleaning demonstration in your business.
Incredible Cost Savings

"They have restored carpet that I thought I was going to have to pull out. The nap was down, it was filthy. No one could get it clean, [wet] extraction couldn't get it clean. They revived [the carpet] and gave us two more years with that carpet then our lease ended and we moved out. It was an incredible cost savings."

- Judy L. Senior Facility Manager, CB Richard Ellis (CBRE)

A company I can count on!

"Their immediate response to any of my last minute requests, their readiness to return the next day and clean especially stubborn spots that resurfaced, their comprehensive knowledge and explanation of their cleaning process when I really want to know, and their willingness to turn our monthly program on its ear and create a new weekly schedule for us. Now that's a company I can count on!"

- Stacy S. Time Warner Cable

Saves us stress.

"MilliCare saves us money. Saves us stress. They find a way, they work with us. We feel important because they make us feel important."

- Sarah B. Facility Manager, Blackrock Investment Manager
Read More Reviews
Achievements & Certifications
Contact Us
(985) 236-0478
Areas We Serve
abita springs
addis
akers
albany
ama
amite
arabi
baker
barataria
baton rouge
belle chasse
belle rose
boothville
bourg
boutte
braithwaite
breaux bridge
brittany
broussard
brusly
buras
burnside
bush
cade
carencro
carville
cecilia
chalmette
chauvin
convent
covington
cut off
darrow
denham springs
des allemands
destrehan
donaldsonville
donner
dulac
duplessis
duson
edgard
empire
erwinville
fluker
folsom
french settlement
galliano
garyville
geismar
gheens
gibson
golden meadow
gonzales
gramercy
grand isle
gray
greenwell springs
gretna
grosse tete
hahnville
hammond
harvey
hester
holden
houma
husser
independence
kenner
kentwood
kraemer
la place
labadieville
lacombe
lafayette
lafitte
larose
livingston
lockport
loranger
luling
lutcher
madisonville
mandeville
maringouin
marrero
mathews
maurepas
meraux
metairie
milton
montegut
mount airy
napoleonville
natalbany
new orleans
new sarpy
norco
paincourtville
paradis
paulina
pearl river
pierre part
pilottown
plaquemine
plattenville
pointe a la hache
ponchatoula
port allen
port sulphur
prairieville
pride
raceland
reserve
robert
rosedale
roseland
saint amant
saint benedict
saint bernard
saint gabriel
saint james
saint martinville
saint rose
schriever
scott
slidell
sorrento
springfield
sun
sunshine
talisheek
tangipahoa
theriot
thibodaux
tickfaw
uncle sam
vacherie
venice
violet
walker
watson
westwego
white castle
youngsville
zachary
70001
70002
70003
70004
70005
70006
70009
70010
70011
70030
70031
70032
70033
70036
70037
70038
70039
70040
70041
70043
70044
70047
70049
70050
70051
70052
70053
70054
70055
70056
70057
70058
70059
70060
70062
70063
70064
70065
70067
70068
70069
70070
70071
70072
70073
70075
70076
70078
70079
70080
70081
70082
70083
70084
70085
70086
70087
70090
70091
70092
70093
70094
70096
70097
70112
70113
70114
70115
70116
70117
70118
70119
70121
70122
70123
70124
70125
70126
70127
70128
70129
70130
70131
70139
70141
70142
70143
70145
70146
70148
70150
70151
70152
70153
70154
70156
70157
70158
70159
70160
70161
70162
70163
70164
70165
70166
70167
70170
70172
70174
70175
70176
70177
70178
70179
70181
70182
70183
70184
70185
70186
70187
70189
70190
70195
70301
70302
70310
70339
70341
70343
70344
70345
70346
70352
70353
70354
70355
70356
70357
70358
70359
70360
70361
70363
70364
70371
70372
70373
70374
70375
70377
70390
70391
70393
70394
70395
70397
70401
70402
70403
70404
70420
70421
70422
70431
70433
70434
70435
70436
70437
70442
70443
70444
70445
70446
70447
70448
70449
70451
70452
70454
70455
70456
70457
70458
70459
70460
70461
70462
70463
70464
70465
70466
70469
70470
70471
70501
70502
70503
70504
70505
70506
70507
70508
70509
70517
70518
70519
70520
70521
70529
70558
70582
70583
70592
70593
70596
70598
70704
70706
70707
70710
70711
70714
70718
70719
70721
70723
70725
70726
70727
70728
70729
70733
70734
70737
70738
70739
70740
70743
70744
70754
70757
70763
70764
70765
70767
70769
70770
70772
70774
70776
70778
70780
70785
70786
70788
70791
70792
70801
70802
70803
70804
70805
70806
70807
70808
70809
70810
70811
70812
70813
70814
70815
70816
70817
70818
70819
70820
70821
70822
70823
70825
70826
70827
70831
70833
70835
70836
70837
70873
70874
70879
70884
70891
70892
70893
70894
70895
70896
70898