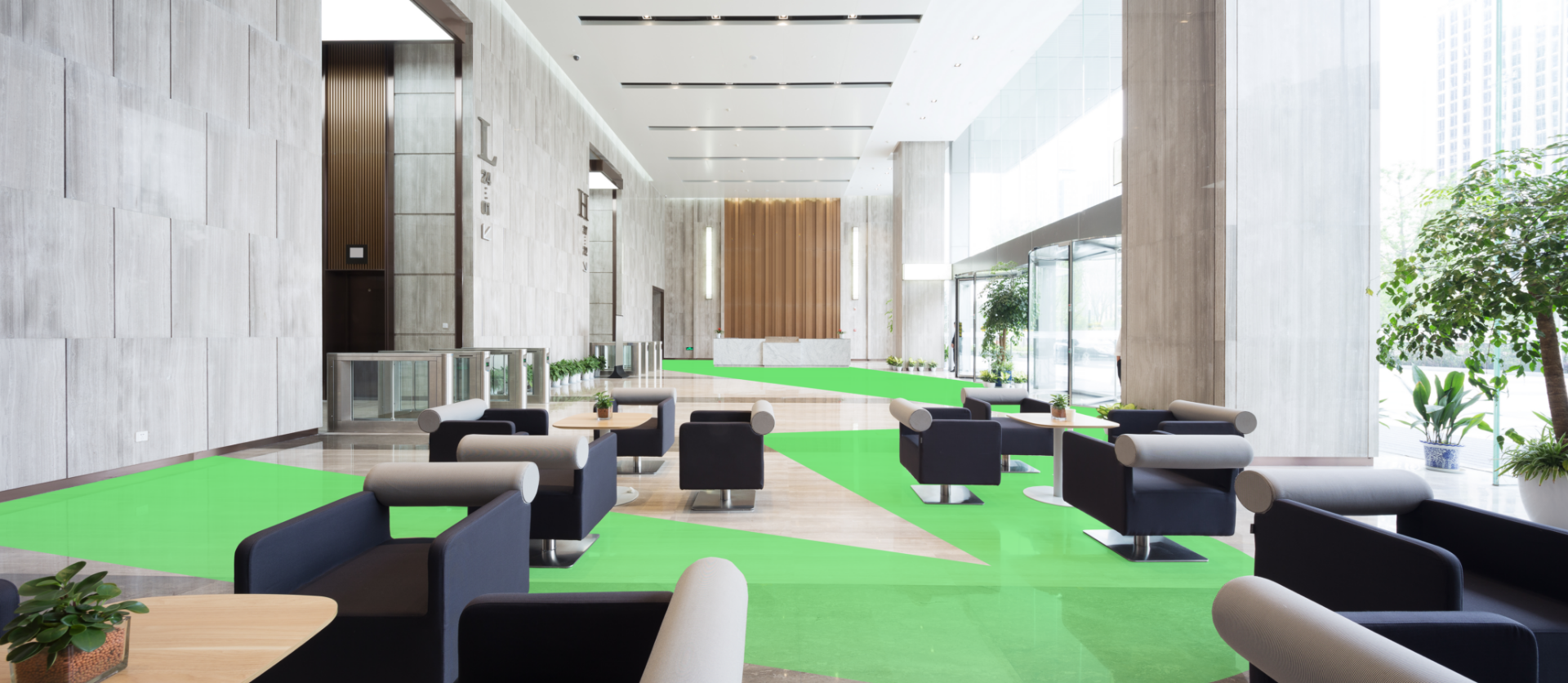 Your Local Commercial Floor & Textile Care Experts in Kentucky
Kentucky Commercial Carpet Cleaning
Decades of Preserving Commercial Floors
Keeping your carpets clean is about more than maintaining the appearance of your workspace—it's about protecting your investment. The longer dirt and debris remain in your carpet, the faster those fibers wear out, and the sooner it will need to be replaced. MilliCare of Kentucky is the area's trusted commercial floor cleaning service provider with a proven record of exceptional quality.
Find out why MilliCare of Kentucky a leader in commercial carpet cleaning. Call us today to schedule your cleaning demonstration.
Our Services
Our network of skilled project-management professionals assess your space to understand your facilities' unique needs and determine which materials and surfaces in your space can be cleaned.
View All Services
Why Our Green Products Clean Better
Conventional methods of cleaning carpets often involve hot water extraction that use high amounts of water and energy. Not only do these methods leave behind chemical residue, they take a long time to dry, which creates the perfect conditions for mold and bacteria to grow.
MilliCare of Kentucky's Dry Polymer system gives commercial carpets a better clean by:
Binding to dirt and debris
Drying almost immediately after cleaning is complete
Eliminating the potential for mold or bacteria to flourish
Give us a call to learn more about how we can give you a cleaner, better looking carpet.
Incredible Cost Savings

"They have restored carpet that I thought I was going to have to pull out. The nap was down, it was filthy. No one could get it clean, [wet] extraction couldn't get it clean. They revived [the carpet] and gave us two more years with that carpet then our lease ended and we moved out. It was an incredible cost savings."

- Judy L. Senior Facility Manager, CB Richard Ellis (CBRE)

A company I can count on!

"Their immediate response to any of my last minute requests, their readiness to return the next day and clean especially stubborn spots that resurfaced, their comprehensive knowledge and explanation of their cleaning process when I really want to know, and their willingness to turn our monthly program on its ear and create a new weekly schedule for us. Now that's a company I can count on!"

- Stacy S. Time Warner Cable

Saves us stress.

"MilliCare saves us money. Saves us stress. They find a way, they work with us. We feel important because they make us feel important."

- Sarah B. Facility Manager, Blackrock Investment Manager
Read More Reviews
Achievements & Certifications
Contact Us
(502) 785-7979
Areas We Serve
austin
bagdad
baskett
beech creek
beech grove
beechmont
belton
bethlehem
bicknell
birdseye
boonville
borden
bradford
branchville
bremen
bristow
brooks
browder
bruceville
buckner
buckskin
calhoun
cannelton
celestine
central
central city
chandler
charlestown
chrisney
clarksville
clay
cleaton
clermont
corydon
crandall
crestwood
crofton
curdsville
cynthiana
dale
dawson springs
decker
depauw
derby
dixon
drakesboro
dubois
dunmor
earlington
eastwood
eckerty
edwardsport
elberfeld
elizabeth
english
evanston
evansville
fairdale
fairview
ferdinand
finchville
fisherville
floyds knobs
fort branch
fort campbell
francisco
freelandville
fulda
gentryville
georgetown
glenview
goshen
gracey
graham
grandview
grantsburg
greenville
griffin
hanson
harrods creek
hatfield
haubstadt
hazleton
henderson
henryville
herndon
hillview
holland
hopkinsville
huntingburg
inglefield
ireland
island
jasper
jeffersonville
la fayette
la grange
laconia
lamar
lanesville
leavenworth
lebanon junction
leopold
lexington
lincoln city
livermore
louisville
lynnville
maceo
mackey
madisonville
manitou
maple mount
marengo
mariah hill
marysville
masonic home
mauckport
memphis
milltown
monroe city
mortons gap
mount eden
mount saint francis
mount vernon
mount washington
nabb
nebo
new albany
new harmony
new middletown
new salisbury
new washington
newburgh
nortonville
oak grove
oakland city
oaktown
otisco
otwell
owensboro
owensville
palmyra
patoka
pembroke
petersburg
pewee valley
philpot
poole
poseyville
powderly
princeton
prospect
providence
ragsdale
ramsey
reed
richland
robards
rockport
rome
rumsey
sacramento
saint anthony
saint charles
saint croix
saint meinrad
sandborn
santa claus
schnellville
scottsburg
sebree
sellersburg
shelbyville
shepherdsville
simpsonville
slaughters
smith mills
somerville
south carrollton
spottsville
spurgeon
stendal
sulphur
taswell
taylorsville
tell city
tennyson
troy
underwood
utica
velpen
vincennes
waddy
wadesville
west louisville
westphalia
westport
wheatcroft
wheatland
white plains
whitesville
winslow
40003
40010
40014
40018
40022
40023
40025
40026
40027
40031
40032
40041
40046
40047
40056
40059
40065
40066
40067
40071
40076
40077
40109
40110
40118
40129
40150
40165
40166
40201
40202
40203
40204
40205
40206
40207
40208
40209
40210
40211
40212
40213
40214
40215
40216
40217
40218
40219
40220
40221
40222
40223
40224
40225
40228
40229
40231
40232
40233
40241
40242
40243
40245
40250
40251
40252
40253
40255
40256
40257
40258
40259
40261
40266
40268
40269
40270
40272
40280
40281
40282
40283
40285
40287
40289
40290
40291
40292
40293
40294
40295
40296
40297
40298
40299
42217
42221
42223
42232
42236
42240
42241
42254
42262
42266
42301
42302
42303
42304
42321
42322
42323
42324
42325
42326
42327
42330
42332
42334
42337
42339
42344
42345
42350
42352
42355
42356
42366
42367
42371
42372
42374
42376
42377
42378
42402
42404
42406
42408
42409
42410
42413
42419
42420
42431
42436
42440
42441
42442
42444
42450
42451
42452
42453
42455
42456
42457
42458
42463
42464
47102
47104
47106
47107
47110
47111
47112
47114
47115
47116
47117
47118
47119
47122
47123
47124
47126
47129
47130
47131
47132
47133
47134
47135
47136
47137
47138
47140
47141
47142
47143
47144
47145
47146
47147
47150
47151
47160
47161
47162
47163
47164
47166
47170
47172
47174
47175
47177
47190
47199
47512
47513
47514
47515
47516
47520
47521
47523
47524
47525
47527
47528
47531
47532
47535
47536
47537
47541
47542
47545
47546
47547
47549
47550
47551
47552
47556
47557
47561
47564
47567
47573
47574
47575
47576
47577
47578
47579
47580
47584
47585
47586
47588
47590
47591
47596
47597
47598
47601
47610
47611
47612
47613
47615
47616
47617
47618
47619
47620
47629
47630
47631
47633
47634
47635
47637
47638
47639
47640
47647
47648
47649
47654
47660
47665
47666
47670
47683
47701
47702
47703
47704
47705
47706
47708
47710
47711
47712
47713
47714
47715
47716
47719
47720
47721
47722
47724
47725
47728
47730
47731
47732
47733
47734
47735
47736
47737
47740
47747
47750