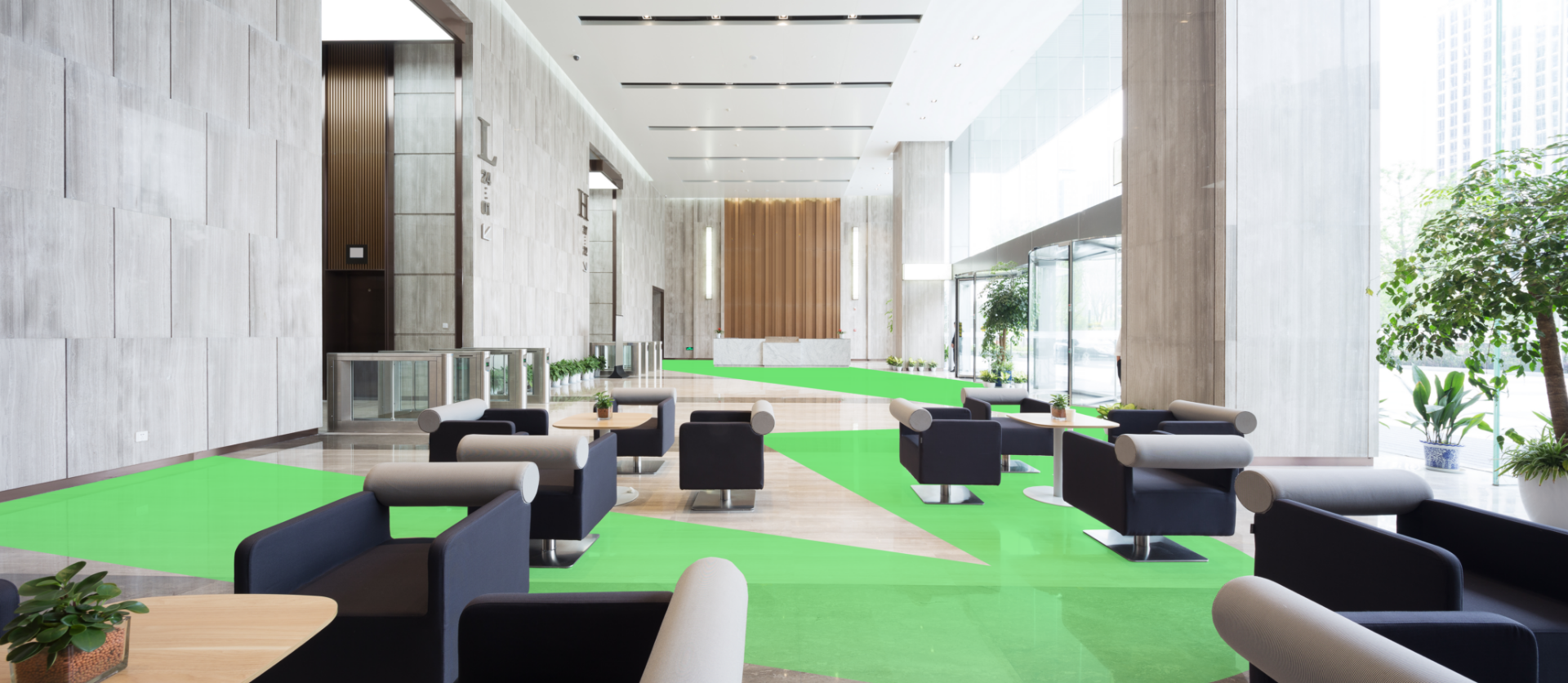 Your Local Commercial Floor & Textile Care Experts in Atlanta
Commercial Floor Cleaning
MilliCare by Keanworx: Set Your Business Apart with Premium Floor Cleaning
The premises of your business says a lot about it. After all, stained carpet that's coming apart at the seams says one thing to your customers or clients, whereas a pristine, intact carpet says something else entirely! By keeping your commercial carpet in good condition, you effectively prolong its life and use, and save yourself the time and money of having to replace it sooner. At MilliCare by KleanWorx, our expert technicians offer custom commercial floor cleaning plans to meet your exact needs. Our trusted system is what has made us the leader in the commercial floor care industry for the past two decades.
Call MilliCare by KleanWorx today at

(770) 336-6180

to learn more about our premium floor cleaning for your business.
Our Services
Our network of skilled project-management professionals assess your space to understand your facilities' unique needs and determine which materials and surfaces in your space can be cleaned.
View All Services
What Makes MilliCare by KleanWorx Different?
The system we use at MilliCare by KleanWorx is what makes our commercial floor cleaning services special. We use fast, effective cleaning methods and eco-friendly techniques to cut down on water use and energy consumption. By using special, water-activated compounds in the base of the carpet fibers, old dust, dirt, and debris are removed and then vacuumed away.
Some of the benefits of our commercial carpet cleaning system include:
Shorter drying times
Less risk of mold or bacteria growth
Fewer airborne particulates
Fewer volatile organic compounds
Less dust
It's time to give your business the MilliCare clean! Give us a call at (770) 336-6180 to schedule a professional upholstery cleaning demonstration or to learn more about our system.
Incredible Cost Savings

"They have restored carpet that I thought I was going to have to pull out. The nap was down, it was filthy. No one could get it clean, [wet] extraction couldn't get it clean. They revived [the carpet] and gave us two more years with that carpet then our lease ended and we moved out. It was an incredible cost savings."

- Judy L. Senior Facility Manager, CB Richard Ellis (CBRE)

A company I can count on!

"Their immediate response to any of my last minute requests, their readiness to return the next day and clean especially stubborn spots that resurfaced, their comprehensive knowledge and explanation of their cleaning process when I really want to know, and their willingness to turn our monthly program on its ear and create a new weekly schedule for us. Now that's a company I can count on!"

- Stacy S. Time Warner Cable

Saves us stress.

"MilliCare saves us money. Saves us stress. They find a way, they work with us. We feel important because they make us feel important."

- Sarah B. Facility Manager, Blackrock Investment Manager
Read More Reviews
Achievements & Certifications
Contact Us
(770) 336-6180
Areas We Serve
acworth
adairsville
alpharetta
aragon
atlanta
auburn
austell
avondale estates
ball ground
bethlehem
bogart
bowdon
braselton
bremen
brooks
buford
canton
carrollton
cartersville
clarkston
conley
conyers
covington
cumming
dacula
dallas
dawsonville
decatur
douglasville
duluth
ellenwood
emerson
fairburn
fairmount
fayetteville
gainesville
good hope
grantville
grayson
griffin
hampton
hiram
hogansville
hoschton
jackson
jasper
jenkinsburg
jonesboro
kennesaw
kingston
lawrenceville
lilburn
lithia springs
lithonia
locust grove
loganville
mableton
madison
mansfield
marble hill
marietta
mcdonough
monroe
moreland
newborn
newnan
norcross
oxford
palmetto
peachtree city
peachtree corners
pine lake
porterdale
powder springs
ranger
rex
riverdale
rockmart
rome
roopville
roswell
rydal
sargent
scottdale
senoia
sharpsburg
smyrna
snellville
social circle
statham
stockbridge
stone mountain
sunny side
suwanee
talking rock
tate
taylorsville
temple
tucker
turin
tyrone
union city
villa rica
waco
waleska
white
whitesburg
williamson
winder
winston
woodstock
30002
30004
30005
30008
30009
30011
30012
30013
30014
30016
30017
30019
30021
30022
30024
30025
30028
30030
30032
30033
30034
30035
30038
30039
30040
30041
30043
30044
30045
30046
30047
30052
30054
30055
30056
30058
30060
30062
30064
30066
30067
30068
30070
30071
30072
30075
30076
30078
30079
30080
30082
30083
30084
30087
30088
30092
30093
30094
30096
30097
30101
30102
30103
30104
30106
30107
30108
30110
30114
30115
30116
30117
30118
30120
30121
30122
30126
30127
30132
30134
30135
30137
30139
30141
30143
30144
30145
30148
30152
30153
30157
30161
30164
30168
30170
30171
30175
30177
30178
30179
30180
30182
30183
30184
30185
30187
30188
30189
30205
30213
30214
30215
30220
30223
30224
30228
30230
30233
30234
30236
30238
30248
30252
30253
30259
30263
30265
30268
30269
30273
30275
30276
30277
30281
30284
30288
30289
30290
30291
30292
30294
30296
30303
30305
30306
30307
30308
30309
30310
30311
30312
30313
30314
30315
30316
30317
30318
30319
30322
30324
30326
30327
30328
30329
30331
30332
30334
30336
30337
30338
30339
30340
30341
30342
30344
30345
30346
30349
30350
30354
30360
30363
30506
30517
30518
30519
30534
30548
30620
30622
30641
30650
30655
30656
30666
30680
30734