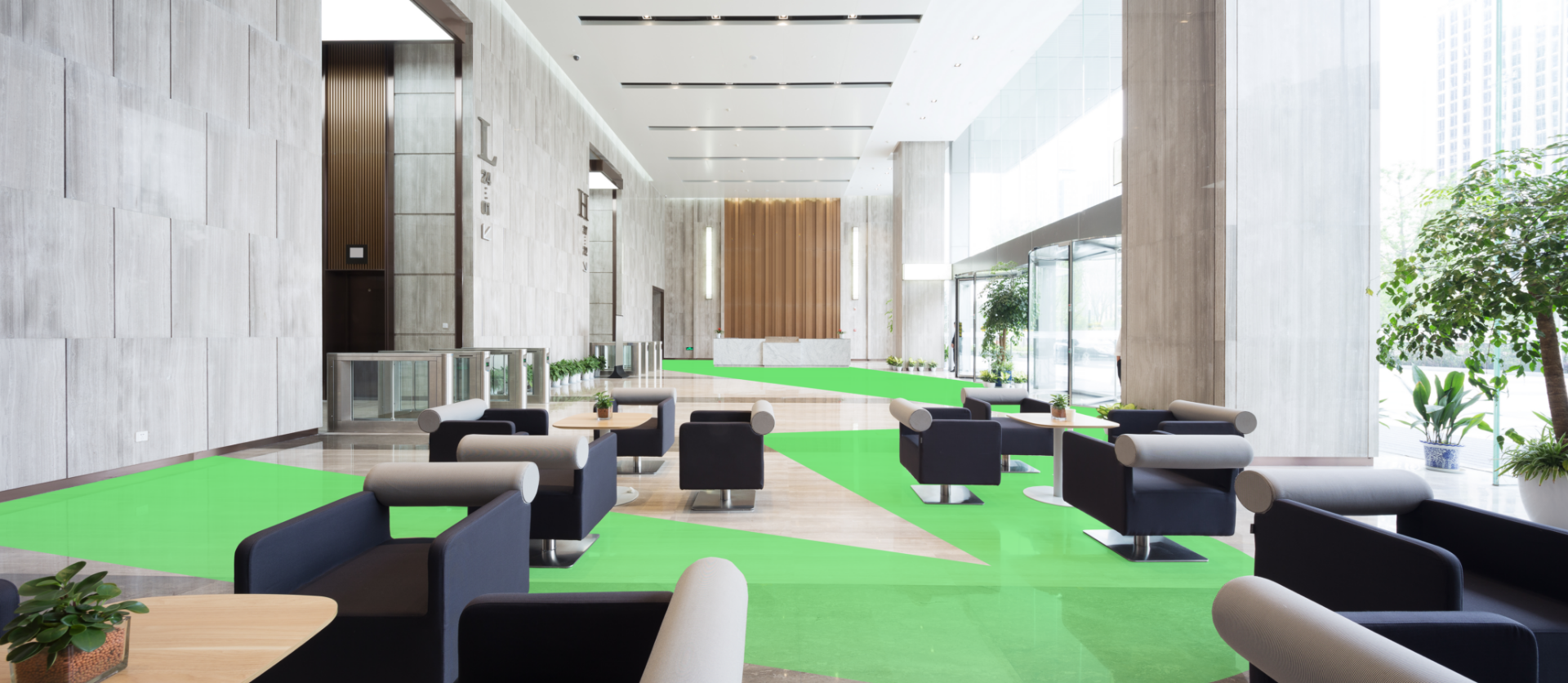 Your Local Commercial Floor & Textile Care Experts in Magnificent Mile Floor Care
Chicago Commercial Carpet Cleaning
Trusted Floor Cleaning Solutions for Every Business Need
When the floors at your business look and feel clean, it sends the right message to anyone who happens to walk in. Let us help you get the superior clean you deserve, with custom carpet cleaning services by MilliCare by Magnificent Mile Floor Care! Tailoring our service to your exact needs, our commercial carpet cleaning plans specialists will get the job done right the first time, and cover everything from carpet to grout to furniture.
As your local commercial floor care technicians serving the Chicago area and the Magnificent Mile, our team is committed to providing the highest quality service around. Using eco-friendly products and advanced cleaning solutions, we'll deliver a difference you can see immediately. We also offer complimentary cleaning demonstrations before you commit to a custom-built plan!
Ready to experience the MilliCare difference?
Call us today to schedule service or request a service demo!
Our Services
Our network of skilled project-management professionals assess your space to understand your facilities' unique needs and determine which materials and surfaces in your space can be cleaned.
View All Services
Preserve Your Commercial Floors with Regular Cleaning
Floors take a lot of damage over time, from scuff marks to unsightly stains. In order to keep your carpets and tile floors sparkling for years to come, it's important to invest in regular cleaning, as well as high-quality maintenance solutions. At MilliCare by Magnificent Mile Floor Care, our experienced technicians go beyond the basics of cleaning. With performance coatings for your hard surfaces and special protective care products to block odors and stains, we'll create a comprehensive system to keep your floors looking great all year round.
These are the professional upholstery and floor cleaning services we offer in the Chicago area:
Hard flooring care
Textile and upholstery care
Spot cleaning
Carpet cleaning
Tile and grout care
Protective floor care
Discover how our cleaning services can help you save on energy and improve your business! Call (630) 884-5865 today to schedule a cleaning demonstration.
Incredible Cost Savings

"They have restored carpet that I thought I was going to have to pull out. The nap was down, it was filthy. No one could get it clean, [wet] extraction couldn't get it clean. They revived [the carpet] and gave us two more years with that carpet then our lease ended and we moved out. It was an incredible cost savings."

- Judy L. Senior Facility Manager, CB Richard Ellis (CBRE)

A company I can count on!

"Their immediate response to any of my last minute requests, their readiness to return the next day and clean especially stubborn spots that resurfaced, their comprehensive knowledge and explanation of their cleaning process when I really want to know, and their willingness to turn our monthly program on its ear and create a new weekly schedule for us. Now that's a company I can count on!"

- Stacy S. Time Warner Cable

Saves us stress.

"MilliCare saves us money. Saves us stress. They find a way, they work with us. We feel important because they make us feel important."

- Sarah B. Facility Manager, Blackrock Investment Manager
Read More Reviews
Achievements & Certifications
Contact Us
(630) 884-5865
Areas We Serve
aurora
beecher
bolingbrook
braceville
bradley
braidwood
bridgeview
brook
burbank
calumet city
cedar lake
channahon
chebanse
chesterton
chicago
chicago heights
coal city
country club hills
crest hill
crete
crown point
demotte
dolton
dwight
dyer
east chicago
elwood
evergreen park
fair oaks
flossmoor
frankfort
gardner
gary
goodland
grant park
griffith
hammond
harvey
hazel crest
hebron
hickory hills
highland
hobart
homer glen
hometown
homewood
jasper
joliet
justice
kankakee
kentland
kinsman
la salle
lake station
lake village
lemont
lockport
lowell
manhattan
manteno
markham
matteson
mazon
merrillville
midlothian
minooka
mokena
monee
morocco
morris
mount ayr
munster
naperville
new lenox
newark
oak forest
oak lawn
olympia fields
orland park
oswego
palos heights
palos hills
palos park
park forest
peotone
plainfield
posen
ransom
reddick
rensselaer
richton park
riverdale
robbins
romeoville
saint john
schererville
schneider
seneca
shelby
shorewood
south holland
south wilmington
steger
sumava resorts
summit argo
thayer
thornton
tinley park
university park
verona
whiting
willow springs
wilmington
worth
46303
46304
46307
46310
46311
46312
46319
46320
46321
46322
46323
46324
46327
46341
46342
46349
46356
46373
46375
46376
46377
46379
46381
46394
46402
46403
46404
46405
46406
46407
46408
46409
46410
47546
47547
47549
47922
47943
47948
47951
47963
47964
47978
60401
60403
60404
60407
60408
60409
60410
60411
60416
60417
60419
60420
60421
60422
60423
60424
60426
60428
60429
60430
60431
60432
60433
60435
60436
60437
60439
60440
60441
60442
60443
60444
60445
60446
60447
60448
60449
60450
60451
60452
60453
60455
60456
60457
60458
60459
60461
60462
60463
60464
60465
60466
60467
60468
60469
60470
60471
60472
60473
60474
60475
60476
60477
60478
60479
60480
60481
60482
60484
60487
60490
60491
60501
60503
60541
60543
60544
60564
60565
60585
60586
60609
60615
60616
60617
60619
60620
60621
60628
60629
60632
60633
60636
60637
60638
60643
60649
60652
60653
60655
60805
60827
60901
60915
60922
60940
60950
60961
61301
61360