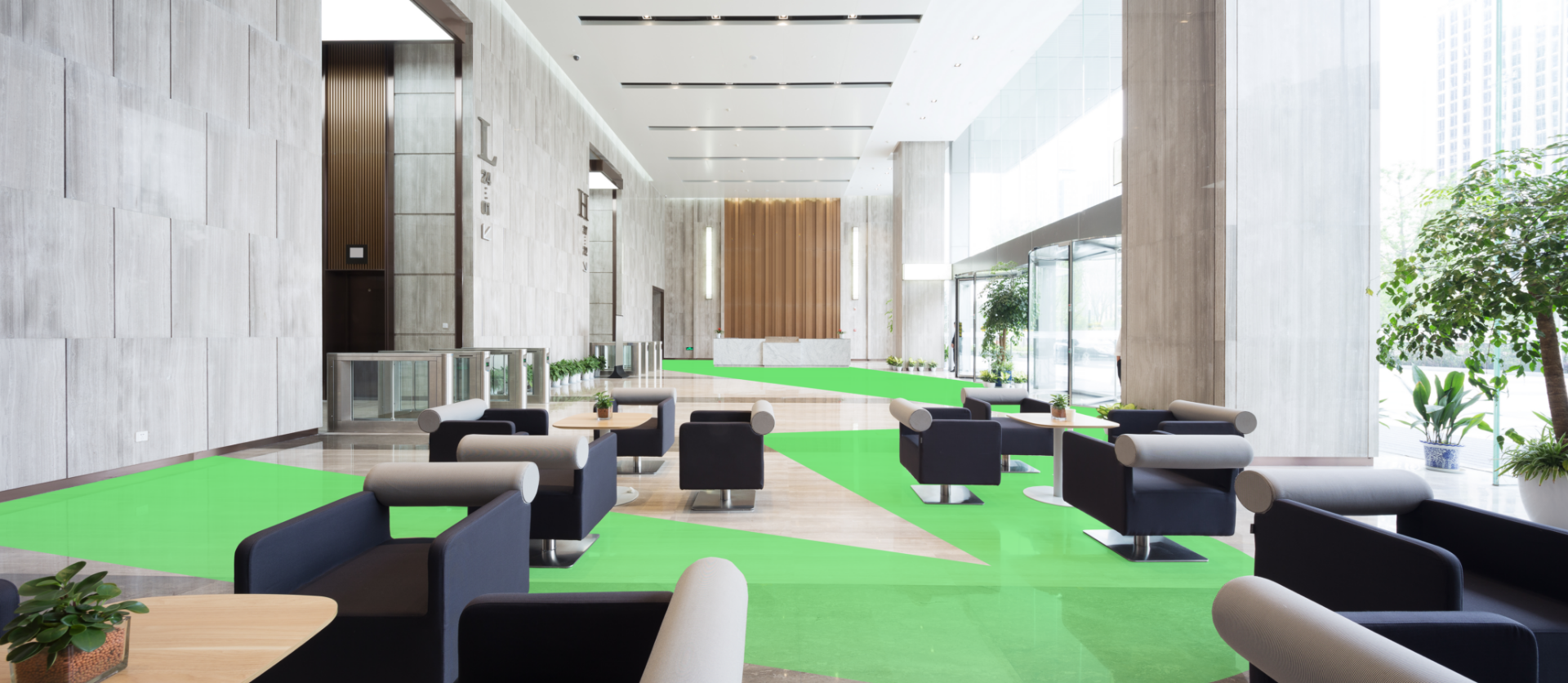 Your Local Commercial Floor & Textile Care Experts in Northern Ohio
Northern Ohio Commercial Carpet Cleaning
Providing Quality Floor Care to Businesses for Decades
Through summer rainstorms or winter blizzards, your Northern Ohio business needs clean, dry floors. MilliCare of Northern Ohio offers a variety of commercial floor cleaning services to help keep your floors and carpets in like-new condition for years to come. From our entryway systems, which can prevent dirt and debris from making it into the building to our advanced Dry Polymer carpet cleaning method, MilliCare has the right solution for the needs of your business.
Request a cleaning demonstration at your Northern Ohio business by calling MilliCare of Northern Ohio today!
Our Services
Our network of skilled project-management professionals assess your space to understand your facilities' unique needs and determine which materials and surfaces in your space can be cleaned.
View All Services
Total Care Service Options for Your Floors
Commercial flooring is an investment. With proper care, it can last for years to come, so MilliCare offers services that help maintain your floors and keep them looking like new. When you call MilliCare of Northern Ohio, a MilliCare -certified technician will visit your premises to assess your cleaning needs and prepare a cleaning plan and cost estimate customized just for your business.
Trust MilliCare for services including:
Tile and grout care
Hard-surface floor cleaning
Furniture and upholstery care
Carpet care and cleaning
Entryway moisture-control systems
Talk to MilliCare of Northern Ohio today about our custom cleaning solutions that meet the needs and schedules of your Northern Ohio business.
Incredible Cost Savings

"They have restored carpet that I thought I was going to have to pull out. The nap was down, it was filthy. No one could get it clean, [wet] extraction couldn't get it clean. They revived [the carpet] and gave us two more years with that carpet then our lease ended and we moved out. It was an incredible cost savings."

- Judy L. Senior Facility Manager, CB Richard Ellis (CBRE)

A company I can count on!

"Their immediate response to any of my last minute requests, their readiness to return the next day and clean especially stubborn spots that resurfaced, their comprehensive knowledge and explanation of their cleaning process when I really want to know, and their willingness to turn our monthly program on its ear and create a new weekly schedule for us. Now that's a company I can count on!"

- Stacy S. Time Warner Cable

Saves us stress.

"MilliCare saves us money. Saves us stress. They find a way, they work with us. We feel important because they make us feel important."

- Sarah B. Facility Manager, Blackrock Investment Manager
Read More Reviews
Achievements & Certifications
Contact Us
(330) 331-5520
Areas We Serve
akron
alliance
amherst
andover
ashtabula
atwater
augusta
aurora
austinburg
avon
avon lake
barberton
bath
bay village
beach city
beachwood
bedford
berea
brady lake
brecksville
brewster
broadview heights
brookpark
brunswick
burton
canal fulton
canton
carrollton
chagrin falls
chardon
chesterland
chippewa lake
cleveland
clinton
columbia station
conneaut
cuyahoga falls
deerfield
dellroy
diamond
dorset
east canton
east claridon
east sparta
eastlake
elyria
euclid
fairlawn
garrettsville
gates mills
geneva
grafton
grand river
green
greentown
hartville
hinckley
hiram
homerville
hudson
huntsburg
independence
jefferson
kent
kingsville
kipton
lagrange
lakemore
lakewood
leesville
limaville
litchfield
lodi
lorain
louisville
macedonia
madison
magnolia
malvern
mantua
maple heights
massillon
maximo
mechanicstown
medina
mentor
middlebranch
middlefield
minerva
mogadore
montville
munroe falls
navarre
newbury
north benton
north canton
north kingsville
north lawrence
north olmsted
north ridgeville
north royalton
northfield
novelty
oberlin
olmsted falls
orwell
painesville
paris
parkman
peninsula
perry
pierpont
randolph
ravenna
richfield
robertsville
rock creek
rocky river
rome
rootstown
seville
sharon center
sheffield lake
sherrodsville
solon
spencer
stow
streetsboro
strongsville
tallmadge
thompson
twinsburg
uniontown
unionville
valley city
wadsworth
wayland
waynesburg
wellington
westfield center
westlake
wickliffe
williamsfield
willoughby
wilmot
windham
windsor
44001
44003
44004
44005
44010
44011
44012
44017
44021
44022
44023
44024
44026
44028
44030
44032
44033
44035
44036
44039
44040
44041
44044
44045
44046
44047
44048
44049
44050
44052
44053
44054
44055
44056
44057
44060
44061
44062
44064
44065
44067
44068
44070
44072
44073
44074
44076
44077
44080
44081
44082
44084
44085
44086
44087
44088
44090
44092
44093
44094
44095
44096
44097
44099
44101
44102
44103
44104
44105
44106
44107
44108
44109
44110
44111
44112
44113
44114
44115
44116
44117
44118
44119
44120
44121
44122
44123
44124
44125
44126
44127
44128
44129
44130
44131
44132
44133
44134
44135
44136
44137
44138
44139
44140
44141
44142
44143
44144
44145
44146
44147
44149
44181
44188
44190
44191
44192
44193
44194
44195
44197
44198
44199
44201
44202
44203
44210
44211
44212
44215
44216
44221
44222
44223
44224
44231
44232
44233
44234
44235
44236
44237
44240
44241
44242
44243
44250
44251
44253
44254
44255
44256
44258
44260
44262
44264
44265
44266
44272
44273
44274
44275
44278
44280
44281
44282
44285
44286
44288
44301
44302
44303
44304
44305
44306
44307
44308
44309
44310
44311
44312
44313
44314
44315
44316
44317
44319
44320
44321
44325
44326
44328
44333
44334
44372
44396
44398
44411
44412
44449
44601
44607
44608
44613
44614
44615
44620
44626
44630
44632
44639
44640
44641
44643
44644
44646
44647
44648
44650
44651
44652
44657
44662
44666
44669
44670
44675
44685
44688
44689
44701
44702
44703
44704
44705
44706
44707
44708
44709
44710
44711
44714
44718
44720
44721
44730
44735
44750
44767
44799