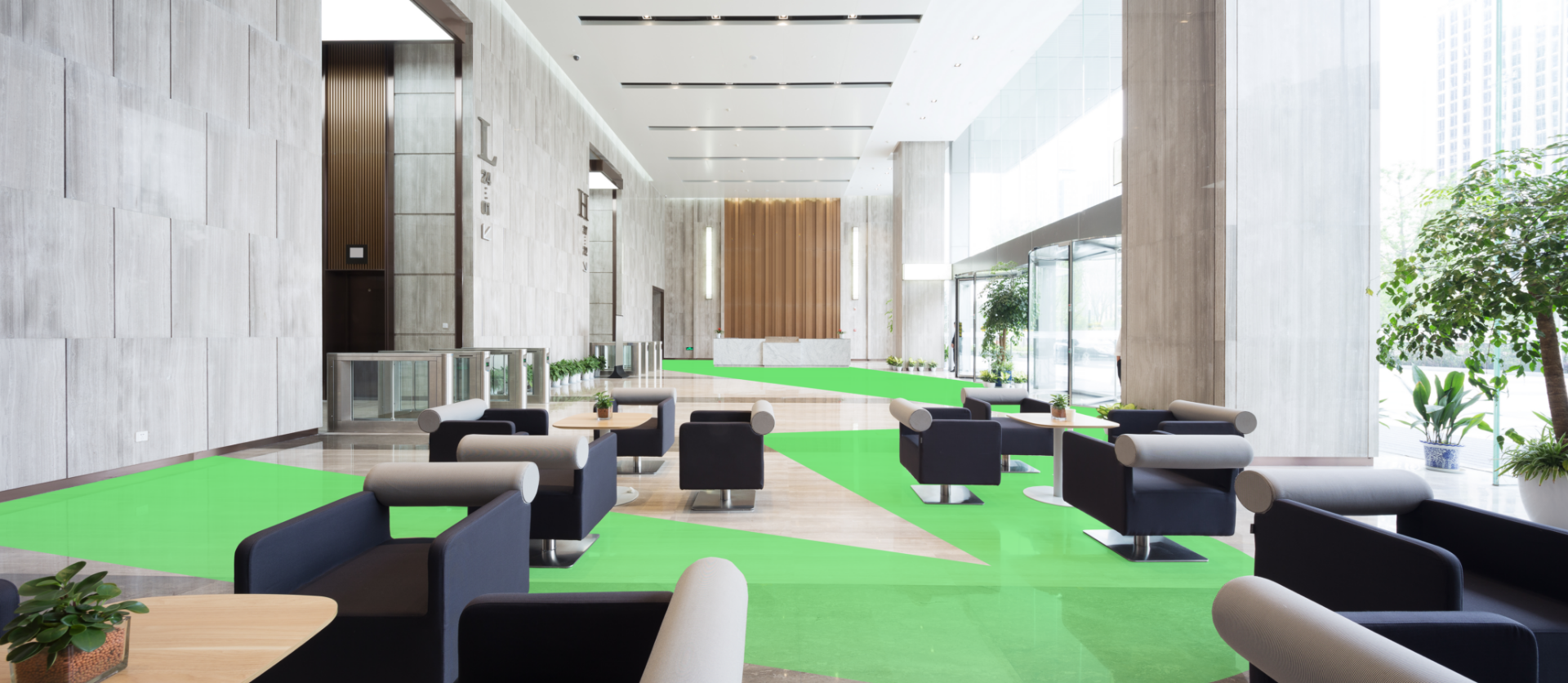 Your Local Commercial Floor & Textile Care Experts in Raleigh
Commercial Floor Cleaning in Raleigh
Raleigh is a bustling hub for technology companies and other large entities. These corporations occupy large office buildings and facilities that require meticulous care and maintenance. As an industry leader in commercial floor cleaning services, MilliCare Raleigh is well-equipped to meet these needs.
Our formally trained experts craft tailored programs to handle the unique demands of these high-traffic areas, ensuring the extended lifespan and pristine condition of carpets and floor surfaces.
We provide sustainable, realistic solutions that contribute to a healthier workspace. With our comprehensive services, businesses of all sizes in Raleigh can focus on innovation and growth, confident that their facility's flooring is in the hands of experts.
Commercial Carpet Cleaning Services
At MilliCare Raleigh, our services extend beyond basic cleaning. We are skilled in offering comprehensive care for various floor surfaces and textiles. From professional carpet cleaning to fiber protection, we ensure your floor surfaces are clean and protected from future wear and tear.
Moreover, we understand the importance of creating a welcoming environment for visitors. That's why we also provide solutions for odor issues and entry matting. With us, you can be confident that your floors will look great and last longer.
Ready to experience the MilliCare difference?
Call us today to schedule service or request a service demo!
Our Services
Our network of skilled project-management professionals assess your space to understand your facilities' unique needs and determine which materials and surfaces in your space can be cleaned.
View All Services
Tailored Solutions for Your Unique Needs
We don't believe in one-size-fits-all solutions. Every business facility is unique and requires a tailored approach to floor and carpet maintenance. Our team of formally trained experts will craft a program designed specifically for your facility, helping extend the lifespan of your floors and maintain their pristine condition. Whether it's high-traffic areas that need robust protection or low-traffic spaces requiring meticulous care, we have you covered.
Sustainable Practices for Today's Businesses
Sustainability is at the core of our operations. We pride ourselves on offering sustainable, realistic solutions for commercial floor cleaning services. We use environmentally friendly products and processes that protect your floors and contribute to a healthier workspace and a better world.
Trust Our Team for Exceptional Floor Care
Choose MilliCare Raleigh for your commercial floor cleaning services and enjoy the peace of mind that comes with knowing your facility's flooring is in the hands of experts. Our highly qualified technicians are ready to provide tailored solutions that meet your needs.
Contact us online or call (919) 648-1308 today with any questions about our commercial floor cleaning services!
Incredible Cost Savings

"They have restored carpet that I thought I was going to have to pull out. The nap was down, it was filthy. No one could get it clean, [wet] extraction couldn't get it clean. They revived [the carpet] and gave us two more years with that carpet then our lease ended and we moved out. It was an incredible cost savings."

- Judy L. Senior Facility Manager, CB Richard Ellis (CBRE)

A company I can count on!

"Their immediate response to any of my last minute requests, their readiness to return the next day and clean especially stubborn spots that resurfaced, their comprehensive knowledge and explanation of their cleaning process when I really want to know, and their willingness to turn our monthly program on its ear and create a new weekly schedule for us. Now that's a company I can count on!"

- Stacy S. Time Warner Cable

Saves us stress.

"MilliCare saves us money. Saves us stress. They find a way, they work with us. We feel important because they make us feel important."

- Sarah B. Facility Manager, Blackrock Investment Manager
Read More Reviews
Achievements & Certifications
Contact Us
(919) 648-1308
Areas We Serve
apex
cary
clayton
fuquay varina
garner
holly springs
knightdale
raleigh
rolesville
wake forest
willow spring
27511
27513
27518
27520
27526
27529
27539
27540
27545
27571
27587
27592
27601
27603
27604
27605
27606
27608
27609
27610
27612
27613
27614
27615
27616