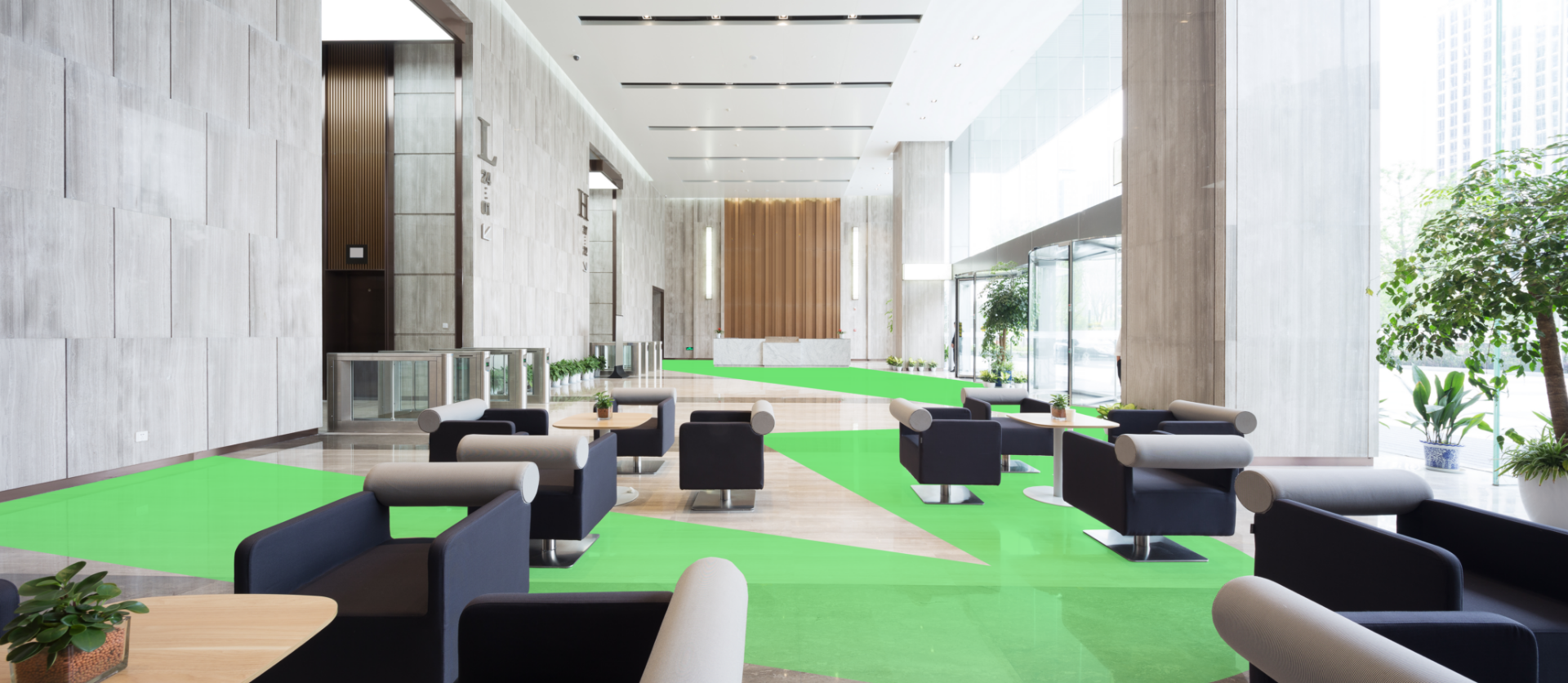 Your Local Commercial Floor & Textile Care Experts in South Florida
Commercial Floor & Textile Care in South Florida and surrounding areas!
Comprehensive Custom Commercial Floor Cleaning Solutions for Your Business
By keeping commercial carpets clean, your business can make a better impression on guests and employees. With a deep, thorough clean from MilliCare by Sustaining Interiors, your carpet gets the care it deserves. Our eco-friendly Dry Polymer commercial carpet cleaning system can be completed in less time than traditional methods. It's also more efficient and effective than hot water extraction, meaning your business saves time and money while maximizing the time between cleanings.
Call MilliCare by Sustaining Interiors to find out why our cleaning systems have been trusted by countless business for more than 20 years.
Our Services
Our network of skilled project-management professionals assess your space to understand your facilities' unique needs and determine which materials and surfaces in your space can be cleaned.
View All Services
Why Choose MilliCare by Sustaining Interiors?
Our Green Seal-certified cleaning system uses drastically less water and energy than the usual carpet cleaning solution. Advanced water-activated compounds bind to dirt and debris at the root of carpet fibers, which is then brushed up and vacuumed away. This results in significantly cleaner carpets with virtually no dry time.
Benefits of using MilliCare by Sustaining Interiors include:
Almost no Volatile Organic Compounds (VOCs)
Vast reduction in airborne contaminants
Minimized risk for mold growth
Longer periods between cleanings
Your Green Cleaning Solution
By using the MilliCare system, you not only receive a superior clean for your commercial carpet and flooring, you save energy costs and help reduce carbon emissions by up to 77%. Once you've seen what MilliCare by Sustaining Interiors can do, you'll realize why businesses from single-location offices to international air travel hubs trust the MilliCare system for commercial floor cleaning services.
Call your South Florida professional upholstery cleaning experts at

(954) 715-1133

today and request a demonstration of our cleaning system.
Incredible Cost Savings

"They have restored carpet that I thought I was going to have to pull out. The nap was down, it was filthy. No one could get it clean, [wet] extraction couldn't get it clean. They revived [the carpet] and gave us two more years with that carpet then our lease ended and we moved out. It was an incredible cost savings."

- Judy L. Senior Facility Manager, CB Richard Ellis (CBRE)

A company I can count on!

"Their immediate response to any of my last minute requests, their readiness to return the next day and clean especially stubborn spots that resurfaced, their comprehensive knowledge and explanation of their cleaning process when I really want to know, and their willingness to turn our monthly program on its ear and create a new weekly schedule for us. Now that's a company I can count on!"

- Stacy S. Time Warner Cable

Saves us stress.

"MilliCare saves us money. Saves us stress. They find a way, they work with us. We feel important because they make us feel important."

- Sarah B. Facility Manager, Blackrock Investment Manager
Read More Reviews
Achievements & Certifications
Contact Us
(954) 715-1133
Areas We Serve
alva
belle glade
big pine key
boca grande
boca raton
bokeelia
bonita springs
boynton beach
canal point
cape coral
captiva
chokoloskee
clewiston
coconut creek
copeland
coral gables
coral springs
dania
deerfield beach
delray beach
el jobean
englewood
estero
everglades city
felda
fort lauderdale
fort myers
fort myers beach
goodland
greenacres
hallandale
hialeah
hollywood
homestead
immokalee
islamorada
jupiter
key biscayne
key colony beach
key largo
key west
labelle
lake harbor
lake worth
lehigh acres
long key
loxahatchee
marathon
marathon shores
marco island
margate
miami
miami beach
miami gardens
murdock
naples
north fort myers
north miami beach
north palm beach
ochopee
opa locka
pahokee
palm beach
palm beach gardens
pembroke pines
pineland
placida
plantation
pompano beach
port charlotte
punta gorda
rotonda west
royal palm beach
saint james city
sanibel
south bay
summerland key
tavernier
wellington
west palm beach
33001
33002
33004
33008
33009
33010
33011
33012
33013
33014
33015
33016
33017
33018
33019
33020
33021
33022
33023
33024
33025
33026
33027
33028
33029
33030
33031
33032
33033
33034
33035
33036
33037
33039
33040
33041
33042
33043
33045
33050
33051
33052
33054
33055
33056
33060
33061
33062
33063
33064
33065
33066
33067
33068
33069
33070
33071
33072
33073
33074
33075
33076
33077
33081
33082
33083
33084
33090
33092
33093
33097
33101
33102
33107
33109
33110
33111
33112
33114
33116
33119
33121
33122
33124
33125
33126
33127
33128
33129
33130
33131
33132
33133
33134
33135
33136
33137
33138
33139
33140
33141
33142
33143
33144
33145
33146
33147
33148
33149
33150
33151
33152
33153
33154
33155
33156
33157
33158
33159
33160
33161
33162
33163
33164
33165
33166
33167
33168
33169
33170
33172
33173
33174
33175
33176
33177
33178
33179
33180
33181
33182
33183
33184
33185
33186
33187
33188
33189
33190
33193
33194
33195
33196
33197
33199
33231
33233
33234
33238
33239
33242
33243
33245
33247
33255
33256
33257
33261
33265
33266
33269
33280
33283
33296
33299
33301
33302
33303
33304
33305
33306
33307
33308
33309
33310
33311
33312
33313
33314
33315
33316
33317
33318
33319
33320
33321
33322
33323
33324
33325
33326
33327
33328
33329
33330
33331
33332
33334
33335
33336
33337
33338
33339
33340
33345
33346
33348
33349
33351
33355
33359
33388
33394
33401
33402
33403
33404
33405
33406
33407
33408
33409
33410
33411
33412
33413
33414
33415
33416
33417
33418
33419
33420
33421
33422
33424
33425
33426
33427
33428
33429
33430
33431
33432
33433
33434
33435
33436
33437
33438
33439
33440
33441
33442
33443
33444
33445
33446
33447
33448
33454
33458
33459
33460
33461
33462
33463
33464
33465
33466
33467
33468
33469
33470
33474
33476
33477
33478
33480
33481
33482
33483
33484
33486
33487
33488
33493
33496
33497
33498
33499
33901
33902
33903
33904
33905
33906
33907
33908
33909
33910
33911
33912
33913
33914
33915
33916
33917
33918
33919
33920
33921
33922
33924
33927
33928
33930
33931
33932
33935
33936
33938
33945
33946
33947
33948
33949
33950
33951
33952
33953
33954
33955
33956
33957
33965
33966
33967
33970
33971
33972
33975
33980
33981
33982
33983
33990
33991
33993
33994
34101
34102
34103
34104
34105
34106
34107
34108
34109
34110
34112
34113
34114
34116
34117
34119
34120
34133
34134
34135
34136
34137
34138
34139
34140
34141
34142
34143
34145
34146
34224