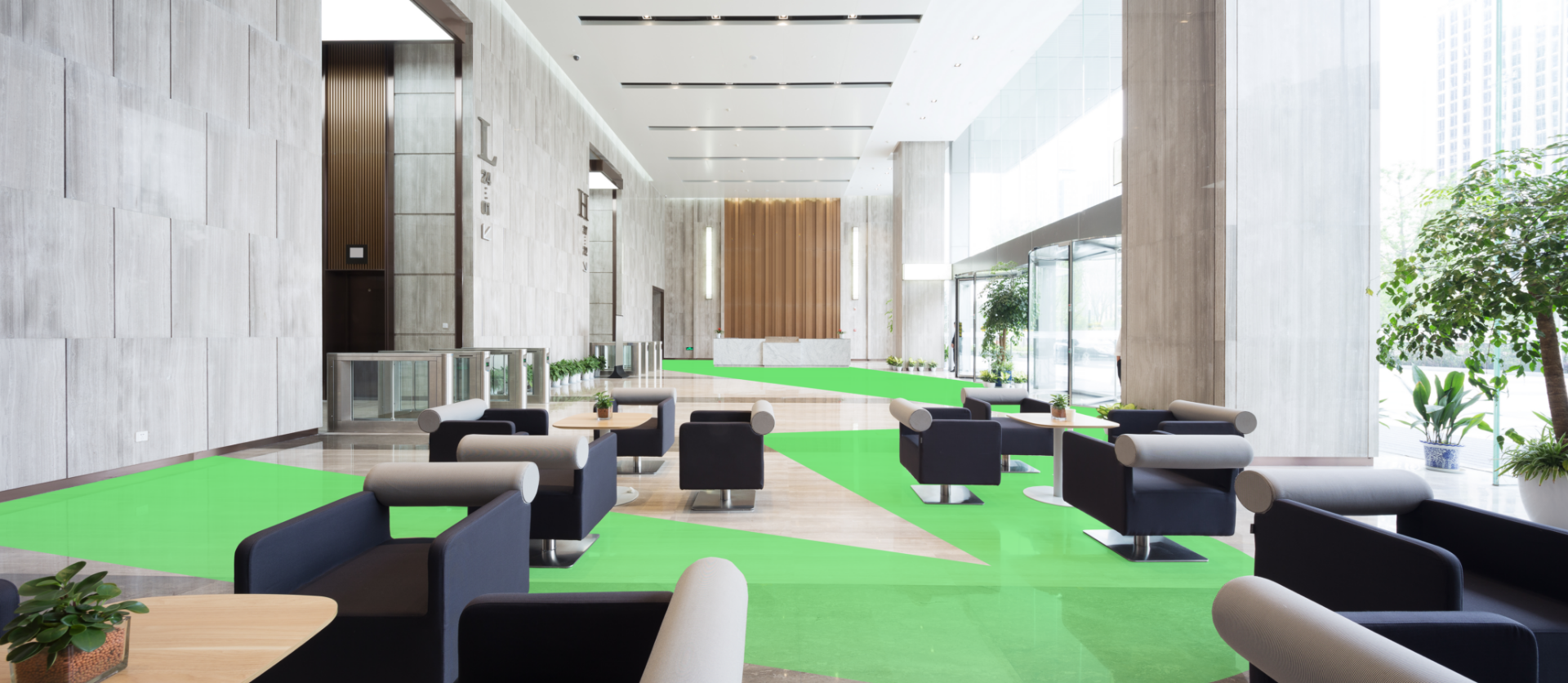 Your Local Commercial Floor & Textile Care Experts in Wichita
Wichita Commercial Carpet Cleaning
Customized Cleaning Solutions to Fit Your Budget
With MilliCare by Total Installation Management Specialists, your business can have cleaner carpets in less time, allowing you to get back to business sooner. Unlike conventional methods that require long drying periods, waste a lot of water, and eat up electricity, our effective system gives you a better clean while saving both time and money. While we're known for our premium carpet cleaning solutions, we also offer exceptional hard-surface floor cleaning, tile and grout care, and textile and upholstery maintenance
Find out how your business can save time and money by using the eco-friendly MilliCare system. Call us now to learn more.
Our Services
Our network of skilled project-management professionals assess your space to understand your facilities' unique needs and determine which materials and surfaces in your space can be cleaned.
View All Services
How MilliCare Cleans Better
MilliCare by Total Installation Management Specialists uses a unique, Green Seal-certified Dry Polymer to give your commercial carpets a deeper clean. With our advanced water-activated compound, dirt and debris found at the base of carpet fibers are pulled out of your commercial carpet and vacuumed away. This innovative method cleans better than conventional methods while using 99% less water and drastically less energy. It also preserves the life of your carpets, keeping them out of the landfill and in use longer.
Call MilliCare by Total Installation Management Specialists today to request a demonstration of our commercial carpet cleaning in Wichita.
Incredible Cost Savings

"They have restored carpet that I thought I was going to have to pull out. The nap was down, it was filthy. No one could get it clean, [wet] extraction couldn't get it clean. They revived [the carpet] and gave us two more years with that carpet then our lease ended and we moved out. It was an incredible cost savings."

- Judy L. Senior Facility Manager, CB Richard Ellis (CBRE)

A company I can count on!

"Their immediate response to any of my last minute requests, their readiness to return the next day and clean especially stubborn spots that resurfaced, their comprehensive knowledge and explanation of their cleaning process when I really want to know, and their willingness to turn our monthly program on its ear and create a new weekly schedule for us. Now that's a company I can count on!"

- Stacy S. Time Warner Cable

Saves us stress.

"MilliCare saves us money. Saves us stress. They find a way, they work with us. We feel important because they make us feel important."

- Sarah B. Facility Manager, Blackrock Investment Manager
Read More Reviews
Achievements & Certifications
Contact Us
(316) 444-4196
Areas We Serve
abbyville
andale
andover
argonia
arkansas city
arlington
assaria
atlanta
augusta
beaumont
belle plaine
bentley
benton
brookville
buhler
burden
burns
burrton
caldwell
cambridge
canton
cassoday
cedar point
cheney
clearwater
colwich
conway springs
cottonwood falls
derby
dexter
douglass
durham
el dorado
elbing
elmdale
falun
florence
galva
garden plain
geuda springs
goddard
goessel
greenwich
gypsum
halstead
haven
haysville
hesston
hillsboro
hutchinson
inman
kechi
latham
lehigh
leon
lincolnville
lindsborg
lost springs
maize
maple city
marion
marquette
matfield green
mayfield
mcconnell afb
mcpherson
milan
milton
moundridge
mount hope
mulvane
new cambria
newton
nickerson
north newton
oxford
partridge
peabody
peck
plevna
potwin
pretty prairie
ramona
rock
rosalia
rose hill
roxbury
salina
sedgwick
south haven
south hutchinson
strong city
sylvia
tampa
towanda
turon
udall
valley center
viola
walton
wellington
whitewater
wichita
windom
winfield
yoder
66840
66842
66843
66845
66850
66851
66858
66859
66861
66862
66866
66869
67001
67002
67004
67005
67008
67010
67012
67013
67016
67017
67019
67020
67022
67023
67025
67026
67030
67031
67037
67038
67039
67041
67042
67050
67051
67052
67053
67055
67056
67060
67062
67063
67067
67072
67073
67074
67101
67102
67103
67105
67106
67107
67108
67110
67114
67117
67119
67120
67123
67131
67132
67133
67135
67140
67144
67146
67147
67149
67151
67152
67154
67156
67201
67202
67203
67204
67205
67206
67207
67208
67209
67210
67211
67212
67213
67214
67215
67216
67217
67218
67219
67220
67221
67223
67226
67227
67228
67230
67232
67235
67260
67275
67276
67277
67278
67401
67402
67416
67425
67428
67438
67442
67443
67448
67456
67460
67464
67470
67475
67476
67483
67491
67501
67502
67504
67505
67510
67514
67522
67543
67546
67561
67566
67568
67570
67581
67583
67585