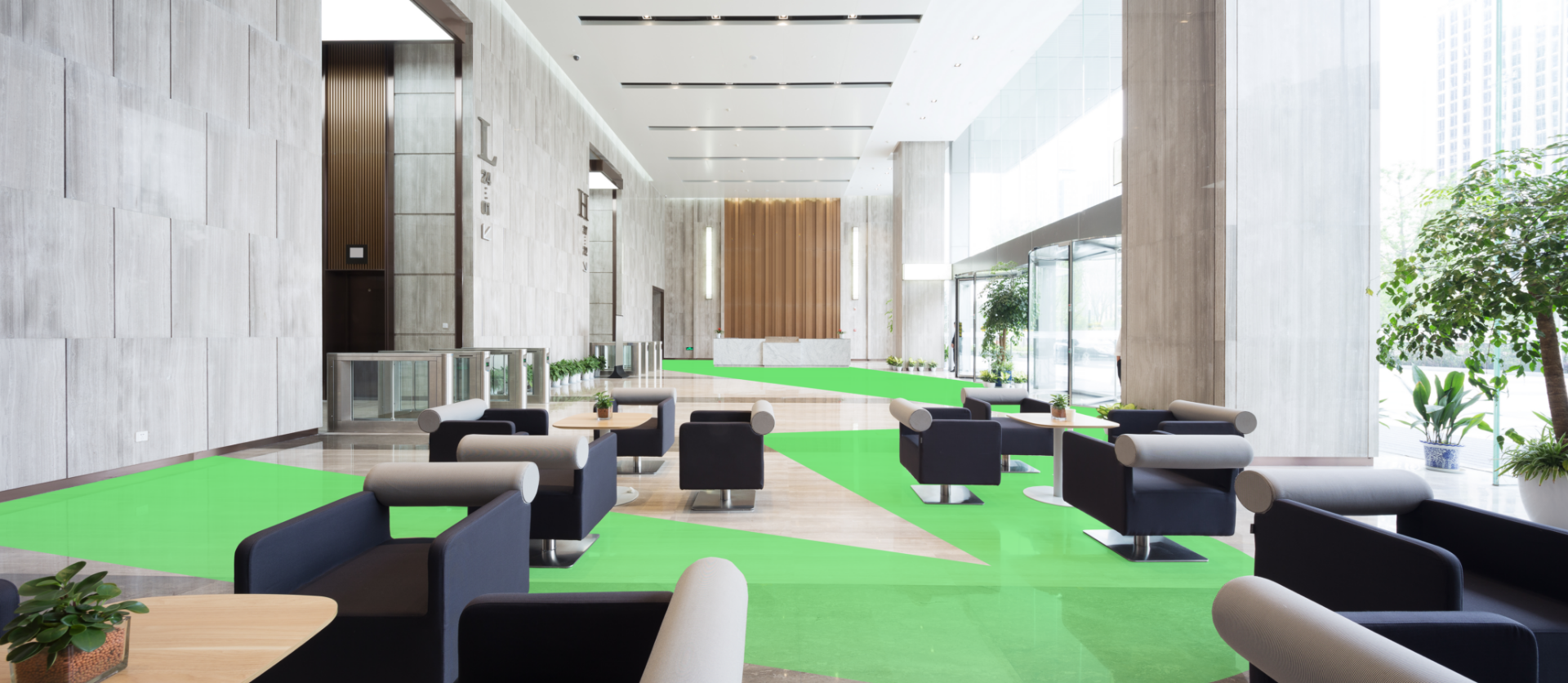 Your Local Commercial Floor & Textile Care Experts in Western Pennsylvania
Commercial Floor Cleaning in Western Pennsylvania
Your Premier Eco-Friendly Floor Care Provider
Presenting a well-maintained workplace to guests and employees makes a strong, lasting impression. MilliCare offers custom cleaning plans that meet your budget and work with your schedule, so you can give your visitors that new office experience every time.
Our MilliCare system cleans better, and does so in far less time. While many commercial carpet cleaning systems pump in water to drive out dirt before vacuuming the residuals, MilliCare of Western Pennsylvania uses special Dry Polymers to bind to dirt and debris before carrying it away by vacuum. This means almost no drying time, virtually eliminating any potential for mold and bacteria to grow.
Ready to experience the MilliCare difference?
Call us today to schedule service or request a service demo!
Our Services
Our network of skilled project-management professionals assess your space to understand your facilities' unique needs and determine which materials and surfaces in your space can be cleaned.
View All Services
The MilliCare System is Better Because It:
Uses less water and energy
Dries almost immediately
Leaves behind almost no Volatile Organic Compounds (VOCs)
Removes more dust, airborne particulates, and bacteria than other systems
Our system is trusted by countless businesses, from local offices to international airports. Our products are Green Seal-certified, and our cleaning system is the most effective commercial carpet cleaning system available.
Interested in learning more about MilliCare 's cleaning systems for your Western Pennsylvania business? Give us a call to schedule a cleaning demonstration.
Incredible Cost Savings

"They have restored carpet that I thought I was going to have to pull out. The nap was down, it was filthy. No one could get it clean, [wet] extraction couldn't get it clean. They revived [the carpet] and gave us two more years with that carpet then our lease ended and we moved out. It was an incredible cost savings."

- Judy L. Senior Facility Manager, CB Richard Ellis (CBRE)

A company I can count on!

"Their immediate response to any of my last minute requests, their readiness to return the next day and clean especially stubborn spots that resurfaced, their comprehensive knowledge and explanation of their cleaning process when I really want to know, and their willingness to turn our monthly program on its ear and create a new weekly schedule for us. Now that's a company I can count on!"

- Stacy S. Time Warner Cable

Saves us stress.

"MilliCare saves us money. Saves us stress. They find a way, they work with us. We feel important because they make us feel important."

- Sarah B. Facility Manager, Blackrock Investment Manager
Read More Reviews
Achievements & Certifications
Contact Us
(330) 341-8806
Areas We Serve
acme
adah
adamsburg
adrian
aliquippa
allenport
allison
allison park
alverda
alverton
ambridge
amity
apollo
arcadia
ardara
armagh
armbrust
arona
atlasburg
aultman
avella
avonmore
baden
bairdford
bakerstown
beallsville
beaver
beaver falls
belle vernon
bentleyville
bethel park
beyer
black lick
blairsville
bolivar
bovard
boyers
brackenridge
braddock
bradenville
bradfordwoods
branchton
bridgeville
brier hill
brownfield
brownsville
bruin
brush valley
buena vista
bulger
bunola
burgettstown
butler
cabot
cadogan
california
callery
calumet
canonsburg
cardale
carnegie
cecil
chalk hill
chambersville
champion
charleroi
cherry tree
chestnut ridge
cheswick
chicora
clairton
claridge
clarksburg
claysville
clinton
clune
clymer
coal center
cokeburg
commodore
connellsville
connoquenessing
conway
coral
coraopolis
coulters
cowansville
crabtree
cranberry township
creekside
creighton
crescent
cuddy
curtisville
daisytown
darlington
darragh
dawson
dayton
delmont
denbo
derry
dickerson run
dilltown
distant
dixonville
donegal
donora
dravosburg
dunbar
dunlevy
duquesne
east butler
east mc keesport
east millsboro
east pittsburgh
east vandergrift
eau claire
eighty four
elco
elderton
elizabeth
ellsworth
elrama
ernest
evans city
everson
export
fairbank
fairchance
farmington
fayette city
fenelton
finleyville
fombell
forbes road
ford city
ford cliff
forestville
fredericktown
freedom
freeport
gans
gastonville
georgetown
gibbon glade
gibsonia
gipsy
glassport
glen campbell
glenshaw
grapeville
greenock
greensburg
grindstone
hannastown
harmony
harrison city
harrisville
harwick
heilwood
hendersonville
herman
herminie
hibbs
hickory
hiller
hilliards
hillsdale
home
homer city
homestead
hookstown
hopwood
hostetter
houston
hunker
hutchinson
hyde park
imperial
indian head
indiana
indianola
industry
ingomar
irwin
isabella
jacobs creek
jeannette
joffre
jones mills
josephine
karns city
keisterville
kent
kittanning
koppel
la belle
lake lynn
langeloth
larimer
latrobe
laughlintown
lawrence
leckrone
leechburg
leetsdale
leisenring
lemont furnace
ligonier
lowber
loyalhanna
lucernemines
luxor
lyndora
madison
mammoth
manor
manorville
marchand
marianna
marion center
markleysburg
mars
martin
masontown
mc clellandtown
mc donald
mc grann
mc intyre
mc kees rocks
mckeesport
meadow lands
melcroft
mentcle
merrittstown
midland
midway
mill run
millsboro
monaca
monessen
monongahela
monroeville
morgan
mount braddock
mount pleasant
murrysville
muse
natrona heights
new alexandria
new brighton
new derry
new eagle
new florence
new galilee
new geneva
new kensington
new salem
new stanton
newell
normalville
north apollo
north versailles
north washington
northpoint
norvelt
nu mine
oak ridge
oakdale
oakmont
ohiopyle
oliver
parker
penn
penn run
perryopolis
petrolia
pitcairn
pittsburgh
pleasant unity
plumville
point marion
portersville
presto
pricedale
prospect
prosperity
rector
renfrew
republic
richeyville
rillton
robinson
rochester
rochester mills
ronco
roscoe
rossiter
ruffs dale
rural ridge
rural valley
russellton
sagamore
salina
saltsburg
sarver
saxonburg
scenery hill
schenley
scottdale
seminole
seward
sewickley
shelocta
shippingport
slickville
slippery rock
slovan
smicksburg
smithfield
smithton
smock
south heights
south park
southview
southwest
spring church
springdale
stahlstown
star junction
starford
stockdale
strabane
strongstown
sturgeon
sutersville
tarentum
tarrs
taylorstown
templeton
torrance
trafford
turtle creek
uledi
uniontown
united
valencia
van voorhis
vanderbilt
vandergrift
venetia
verona
vestaburg
waltersburg
warrendale
washington
webster
wendel
west alexander
west elizabeth
west finley
west lebanon
west leisenring
west middletown
west mifflin
west newton
west sunbury
westland
westmoreland city
wexford
white
whitney
wickhaven
widnoon
wildwood
wilmerding
worthington
wyano
yatesboro
youngstown
youngwood
yukon
zelienople
15001
15003
15004
15005
15006
15007
15009
15010
15012
15014
15015
15017
15018
15019
15020
15021
15022
15024
15025
15026
15027
15028
15030
15031
15032
15033
15034
15035
15037
15038
15042
15043
15044
15045
15046
15047
15049
15050
15051
15052
15053
15054
15055
15056
15057
15059
15060
15061
15062
15063
15064
15065
15066
15067
15068
15069
15071
15072
15074
15075
15076
15077
15078
15081
15082
15083
15084
15085
15086
15087
15088
15089
15090
15091
15095
15096
15101
15102
15104
15106
15108
15110
15112
15116
15120
15122
15123
15126
15127
15129
15131
15132
15133
15134
15135
15136
15137
15139
15140
15142
15143
15144
15145
15146
15147
15148
15201
15202
15203
15204
15205
15206
15207
15208
15209
15210
15211
15212
15213
15214
15215
15216
15217
15218
15219
15220
15221
15222
15223
15224
15225
15226
15227
15228
15229
15230
15231
15232
15233
15234
15235
15236
15237
15238
15239
15240
15241
15242
15243
15244
15250
15251
15252
15253
15254
15255
15257
15258
15259
15260
15261
15262
15264
15265
15267
15268
15270
15272
15274
15275
15276
15277
15278
15279
15281
15282
15283
15286
15289
15290
15295
15301
15311
15312
15313
15314
15317
15321
15323
15324
15329
15330
15331
15332
15333
15336
15339
15340
15342
15345
15347
15348
15350
15358
15360
15361
15363
15365
15366
15367
15368
15376
15377
15378
15379
15401
15410
15412
15413
15415
15416
15417
15419
15420
15421
15422
15423
15425
15427
15428
15429
15430
15431
15432
15433
15434
15435
15436
15437
15438
15439
15440
15442
15443
15444
15445
15446
15447
15448
15449
15450
15451
15454
15455
15456
15458
15459
15460
15461
15462
15463
15464
15465
15466
15467
15468
15469
15470
15472
15473
15474
15475
15476
15477
15478
15479
15480
15482
15483
15484
15486
15488
15489
15490
15492
15601
15605
15606
15610
15611
15612
15613
15615
15616
15617
15618
15619
15620
15621
15622
15623
15624
15625
15626
15627
15628
15629
15631
15632
15633
15634
15635
15636
15637
15638
15639
15640
15641
15642
15644
15646
15647
15650
15655
15656
15658
15660
15661
15662
15663
15664
15665
15666
15668
15670
15671
15672
15673
15674
15675
15676
15677
15678
15679
15680
15681
15682
15683
15684
15685
15686
15687
15688
15689
15690
15691
15692
15693
15695
15696
15697
15698
15701
15705
15710
15712
15713
15716
15717
15720
15723
15724
15725
15727
15728
15729
15731
15732
15734
15736
15739
15741
15742
15745
15746
15747
15748
15750
15752
15754
15756
15758
15759
15761
15763
15765
15771
15772
15774
15777
15779
15783
15920
15923
15929
15944
15949
15954
15957
16001
16002
16003
16016
16017
16018
16020
16021
16022
16023
16024
16025
16027
16029
16030
16033
16034
16035
16037
16038
16039
16040
16041
16045
16046
16048
16049
16050
16051
16052
16053
16055
16056
16057
16059
16061
16063
16066
16115
16123
16136
16141
16201
16210
16211
16212
16218
16222
16223
16226
16228
16229
16236
16238
16244
16245
16246
16249
16250
16253
16256
16259
16261
16262
16263