Our Approach
More than just quality service...
For decades our customers have praised the level of care we provide them. At EBC, we have decided we can no longer measure customer satisfaction as our primary indicator of "quality." Today, we are looking to achieve an even higher standard – a standard of performance excellence at each of our engagements.
...excellent service
In order to successfully deliver on a promise of performance excellence, we actively involve our customers in designing custom maintenance programs for their facilities. EBC Account Managers, Operations Managers, and customer representatives review needs and determine the optimal maintenance program for each site. Collaborating together with you, our customer, ensures that we understand your expectations, providing us with the knowledge we need to exceed expectations and achieve performance excellence.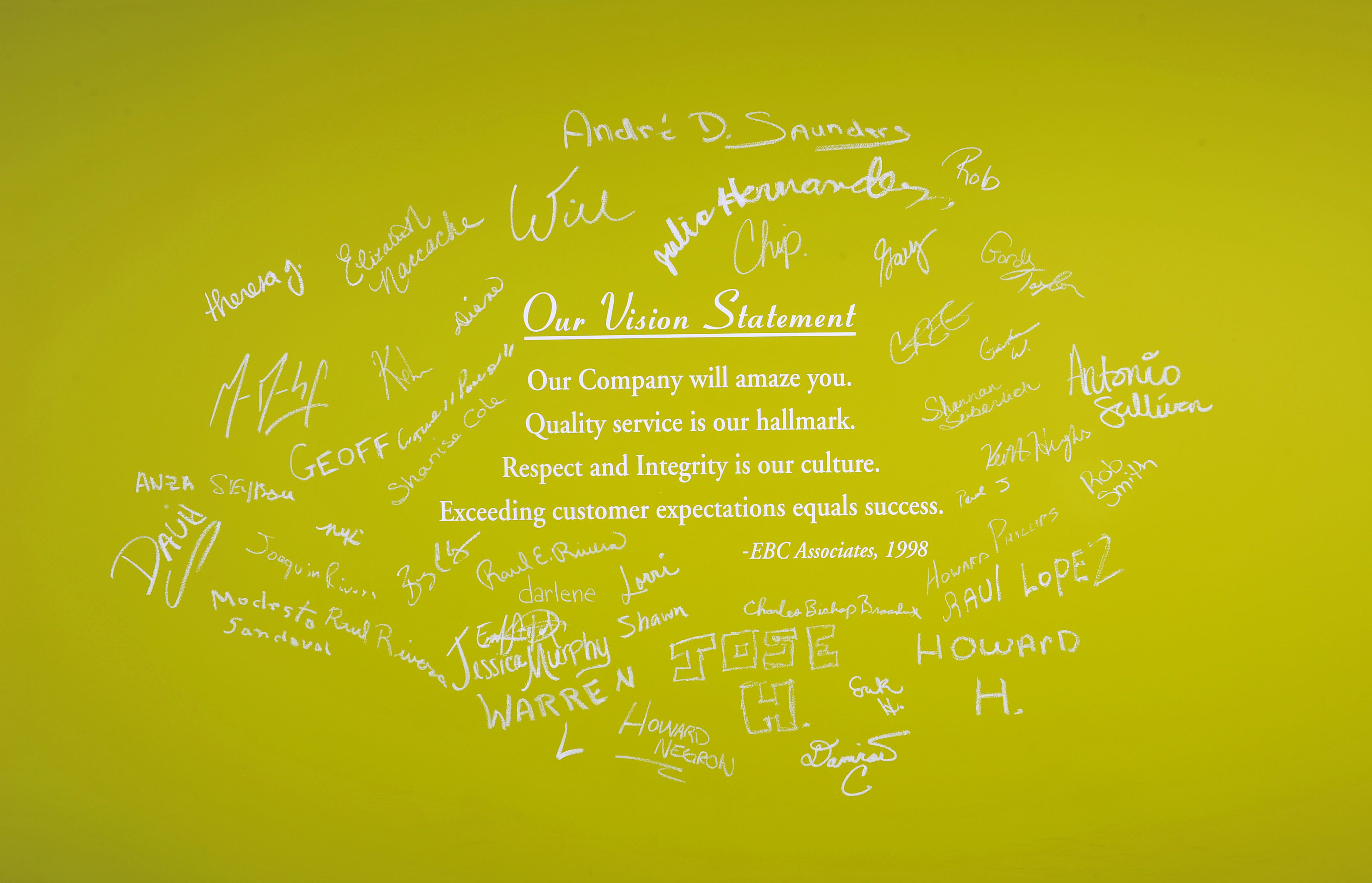 Custom care for each customer and each facility
We recognize that every facility is different, and we know that time is valuable. Our flexible services allow us to provide care whenever and wherever it is needed. Our goal is to take the worry out of maintaining the carpet and other surfaces in your facility so that you can move on to more important issues. EBC Carpet Services and the MilliCare network is the largest and most experienced group of carpet maintenance companies in the country. You can count on us to:
Prolong the life cycle of your carpet and upholstery for years beyond conventional cleaning systems
Help your buildings both look and feel clean for your employees and guests
Provide long-term financial savings over other cleaning service providers