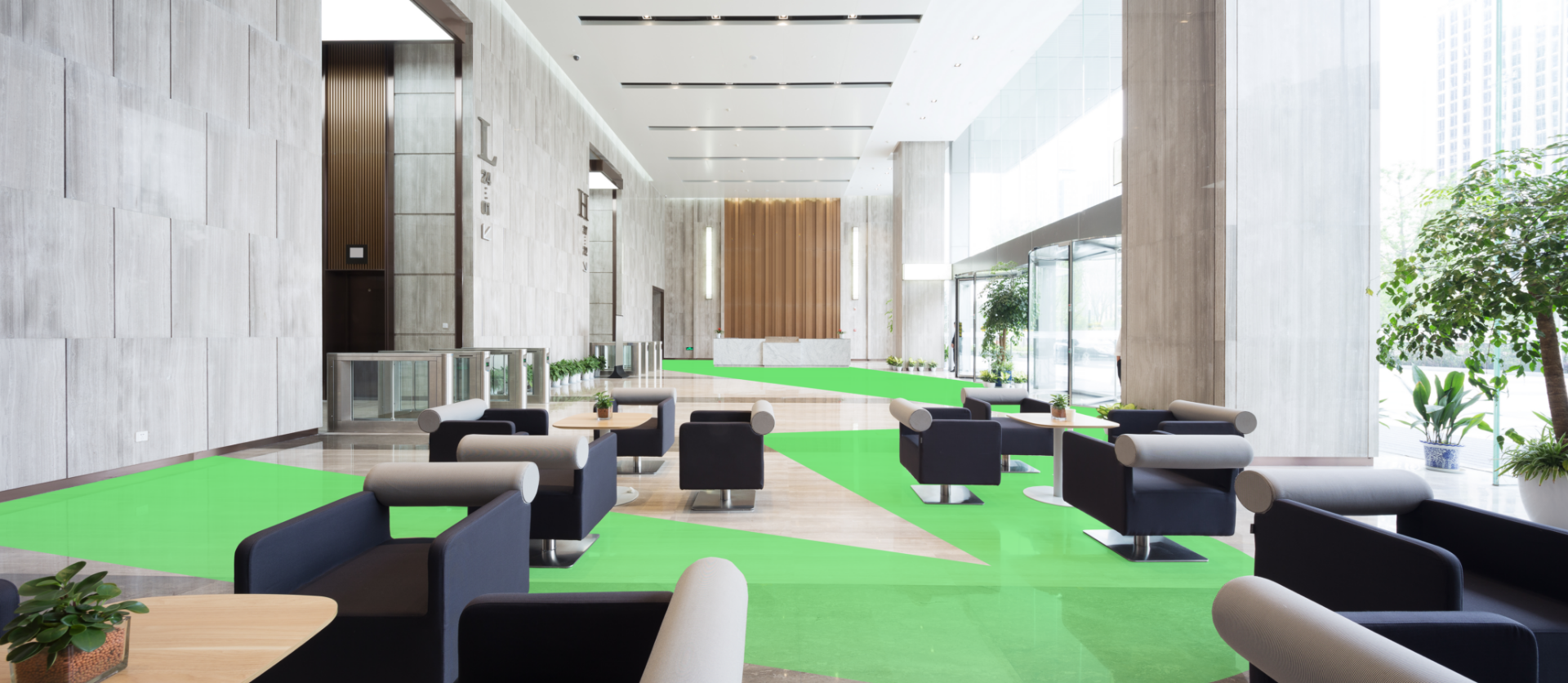 Your Local Commercial Floor & Textile Care Experts in Richmond
Commercial Carpet Cleaning in Richmond
Providing Excellence in Flooring & Textile Care
Make the smart choice when it comes to commercial floor cleaning for your Richmond business. Call the experts at MilliCare by EBC Carpet Services - Richmond to help your business make the best possible impression. Our cutting-edge system cleans more deeply than traditional methods, and does so using less water and energy.
Unlike conventional methods of carpet and textile cleaning, the MilliCare Dry Polymer system uses just a light spray of water to activate the polymers. The polymers expand and bond to dirt and debris deep at the base of the carpet fibers before getting brushed loose and vacuumed away. Our system is certified by Green Seal, the Carpet and Rug Institute, and the U.S. Green Building Council.
Are you interested in using MilliCare by EBC Carpet Services - Richmond for your Richmond commercial floor cleaning services? Call to schedule a cleaning demonstration in your workspace.
Our Services
Our network of skilled project-management professionals assess your space to understand your facilities' unique needs and determine which materials and surfaces in your space can be cleaned.
View All Services
Complete, Custom Cleaning Solutions
Each business has different cleaning needs, which is why MilliCare by EBC Carpet Services - Richmond provides custom floor cleaner plans designed to help your cleaning dollars go further. Once you schedule your cleaning demonstration, one of our friendly technicians will visit your business and help you understand how MilliCare 's system can work best for your needs and schedule. You'll receive an outline of suggested services, along with the accompanying costs.
Along with carpet care and cleaning, MilliCare by EBC Carpet Services - Richmond can provide:
Hard-surface floor maintenance
Tile and grout care
Textile and upholstery cleaning
Entryway moisture control
Spot cleaning
Find out why we're Richmond's trusted name in professional upholstery cleaning. Call us today at

(757) 394-8404

!
Incredible Cost Savings

"They have restored carpet that I thought I was going to have to pull out. The nap was down, it was filthy. No one could get it clean, [wet] extraction couldn't get it clean. They revived [the carpet] and gave us two more years with that carpet then our lease ended and we moved out. It was an incredible cost savings."

- Judy L. Senior Facility Manager, CB Richard Ellis (CBRE)

A company I can count on!

"Their immediate response to any of my last minute requests, their readiness to return the next day and clean especially stubborn spots that resurfaced, their comprehensive knowledge and explanation of their cleaning process when I really want to know, and their willingness to turn our monthly program on its ear and create a new weekly schedule for us. Now that's a company I can count on!"

- Stacy S. Time Warner Cable

Saves us stress.

"MilliCare saves us money. Saves us stress. They find a way, they work with us. We feel important because they make us feel important."

- Sarah B. Facility Manager, Blackrock Investment Manager
Read More Reviews
Achievements & Certifications
Contact Us
(757) 394-8404
Areas We Serve
achilles
ammon
ark
ashland
aydlett
aylett
barco
barhamsville
battery park
beaumont
beaverdam
bena
bowling green
boykins
branchville
bumpass
capron
carrollton
carrsville
carson
charles city
chesapeake
chester
chesterfield
church road
claremont
coinjock
corbin
corolla
courtland
crozier
currituck
dahlgren
dendron
dewitt
dinwiddie
disputanta
dogue
doswell
drewryville
dutton
elberon
ford
fort eustis
fort lee
fort monroe
fredericksburg
glen allen
gloucester
gloucester point
goochland
grandy
gum spring
hadensville
hampton
hanover
harbinger
hayes
henrico
isle of wight
ivor
jamestown
jarvisburg
jersey
king george
king william
knotts island
lackey
ladysmith
lanexa
lightfoot
louisa
maidens
manakin sabot
manquin
maple
maryus
mc kenney
mechanicsville
midlothian
milford
mineral
montpelier
moseley
moyock
new kent
newport news
newsoms
ninde
norge
oilville
ordinary
partlow
point harbor
poplar branch
port royal
powells point
powhatan
prince george
providence forge
quinton
rappahannock academy
rescue
richmond
rockville
rollins fork
ruther glen
ruthville
sandston
sandy hook
schley
seaford
sealston
sedley
severn
shawboro
smithfield
sparta
spotsylvania
spring grove
state farm
stony creek
studley
suffolk
surry
sussex
sutherland
thornburg
toano
trevilians
virginia beach
wakefield
ware neck
waverly
west point
white marsh
wicomico
williamsburg
wilsons
windsor
woodford
woods cross roads
yale
yorktown
zuni
22407
22408
22427
22428
22446
22448
22451
22481
22485
22501
22514
22526
22534
22535
22538
22544
22546
22547
22551
22552
22553
22565
22580
23001
23003
23005
23009
23011
23014
23015
23018
23024
23030
23039
23047
23050
23058
23059
23060
23061
23062
23063
23065
23067
23069
23072
23075
23081
23086
23089
23090
23093
23102
23103
23106
23107
23111
23112
23113
23114
23116
23117
23120
23124
23127
23129
23131
23139
23140
23141
23146
23147
23150
23153
23154
23155
23160
23162
23168
23170
23178
23181
23183
23184
23185
23188
23190
23192
23226
23227
23228
23229
23230
23231
23233
23234
23235
23236
23237
23238
23242
23250
23255
23288
23289
23294
23297
23304
23314
23315
23320
23321
23322
23323
23324
23325
23326
23327
23328
23397
23424
23430
23431
23432
23433
23434
23435
23436
23437
23438
23439
23450
23451
23452
23453
23454
23455
23456
23457
23458
23459
23460
23461
23462
23463
23464
23465
23466
23467
23471
23479
23487
23601
23602
23603
23604
23605
23606
23607
23608
23609
23612
23628
23630
23651
23661
23663
23664
23665
23666
23667
23668
23669
23670
23681
23690
23691
23692
23693
23694
23696
23801
23822
23827
23828
23829
23830
23831
23832
23833
23836
23837
23838
23839
23840
23841
23842
23844
23846
23850
23866
23872
23874
23875
23878
23881
23882
23883
23884
23885
23888
23890
23891
23894
23897
23898
23899
27916
27917
27923
27927
27929
27939
27941
27947
27950
27956
27958
27964
27965
27966
27973