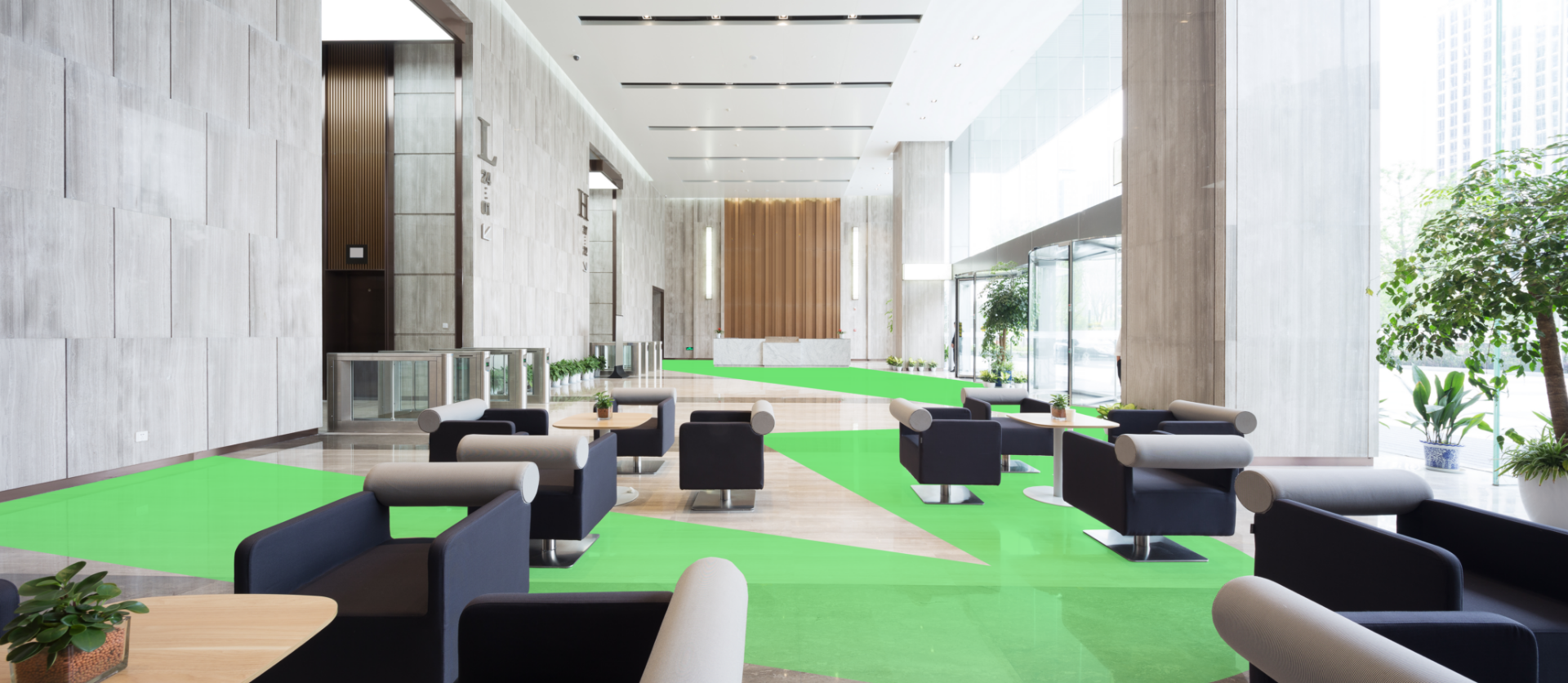 Your Local Commercial Floor & Textile Care Experts in Montreal
Commercial Floor Cleaning in Montreal
Decades of Providing Trusted Cleaning Care
To help your business make the best impression on your customers, guests, and employees, trust MilliCare by EnviroNet to provide environmentally friendly commercial floor care services. Servicing all types of floors and textiles, from carpet to tile and grout to furniture, MilliCare by EnviroNet's customized commercial floor cleaning services will keep your workspace feeling fresh and clean.
Fully Customized Cleaning Solutions
With our Dry Polymer material, the MilliCare system cleans carpet better than any conventional system out there. This advanced compound helps reduce environmental waste and conserve energy. During your cleaning demonstration, a MilliCare -certified technician will assess the needs of your workspace and offer the right solution for you.
Call MilliCare by EnviroNet today to find out what your business could look like with our customized professional floor cleaning service.
Our Services
Our network of skilled project-management professionals assess your space to understand your facilities' unique needs and determine which materials and surfaces in your space can be cleaned.
View All Services
Prolonging the Life of Your Commercial Floors
When it comes to preventing dirt and debris from collecting and destroying carpet fibres, regular cleaning is only the beginning of our care. MilliCare by EnviroNet also offers a number of maintenance solutions, including protective care to guard against stains and odours, entryway systems to prevent dirt from entering the building, and skillful spot removal. We also offer a variety of performance coatings for hard surfaces to add a sustainable layer of protection and extend the life of your floors.
In Montreal, MilliCare by EnviroNet's professional upholstery cleaning services include:
Carpet cleaning
Tile and grout care
Odour control
Carpet fibre protection
Furniture and textile care
Entryway systems
Find out what custom commercial carpet cleaning solutions we have for you.
Call MilliCare by EnviroNet at (450) 954-1444 today to schedule a cleaning demonstration in the Montreal area!
Incredible Cost Savings

"They have restored carpet that I thought I was going to have to pull out. The nap was down, it was filthy. No one could get it clean, [wet] extraction couldn't get it clean. They revived [the carpet] and gave us two more years with that carpet then our lease ended and we moved out. It was an incredible cost savings."

- Judy L. Senior Facility Manager, CB Richard Ellis (CBRE)

A company I can count on!

"Their immediate response to any of my last minute requests, their readiness to return the next day and clean especially stubborn spots that resurfaced, their comprehensive knowledge and explanation of their cleaning process when I really want to know, and their willingness to turn our monthly program on its ear and create a new weekly schedule for us. Now that's a company I can count on!"

- Stacy S. Time Warner Cable

Saves us stress.

"MilliCare saves us money. Saves us stress. They find a way, they work with us. We feel important because they make us feel important."

- Sarah B. Facility Manager, Blackrock Investment Manager
Read More Reviews
Achievements & Certifications
Contact Us
(450) 954-1444
Areas We Serve
beaconsfield
blainville
boisbriand
lachine
lasalle
lery
lorraine
mirabel
mont-royal
montreal
montreal-est
montreal-nord
montreal-ouest
mulgrave-et-derry
otterburn park
outremont
pierrefonds
pointe-aux-trembles
pointe-claire
rosemere
roxboro
saint-basile-le-grand
saint-eustache
saint-laurent
saint-leonard
saint-mathias-sur-richelieu
saint-mathieu-de-beloeil
saint-placide
saint-urbain-premier
sainte-genevieve
sainte-therese
salaberry-de-valleyfield
senneville
terrebonne
tourville
upton
vaudreuil-dorion
vaudreuil-sur-le-lac
vercheres
waltham
westmount
yamachiche
G0R
G0X
H1A
H1B
H1E
H1G
H1J
H1P
H2V
H3P
H3V
H3X
H3Y
H4B
H4S
H4V
H4W
H4X
H4Y
H8R
H8S
H8Y
H9A
H9H
H9P
H9R
H9W
H9X
J0H
J0L
J0N
J0S
J0V
J0X
J3G
J3H
J3L
J3N
J6N
J6S
J6Z
J7A
J7B
J7C
J7E
J7G
J7J
J7R
J7T
J7V
J8L