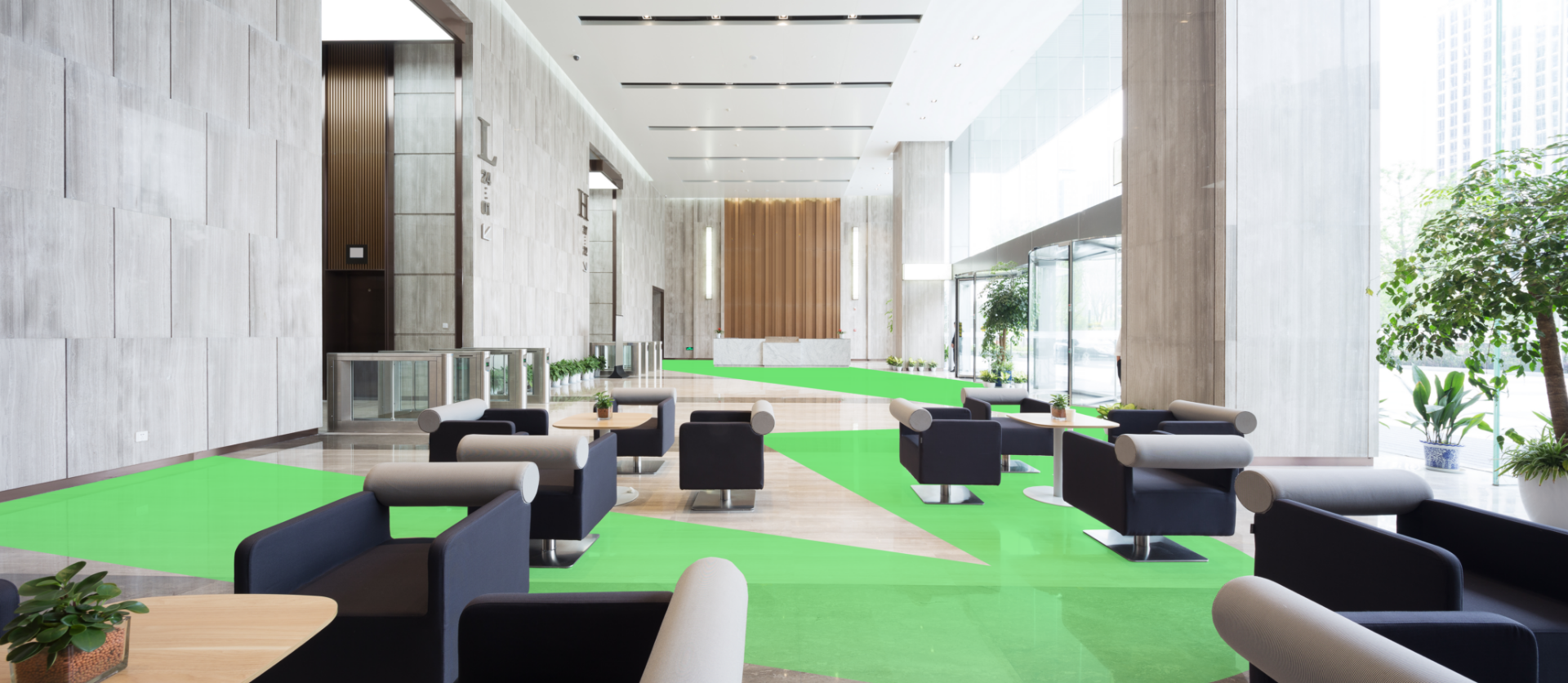 Your Local Commercial Floor & Textile Care Experts in Tulsa
Professional Carpet Cleaning in Tulsa
The Trusted Name in Commercial Floor Care
Give your Tulsa business the best in commercial carpet, floor, and textile cleaning and maintenance by choosing MilliCare by MES Oklahoma for your business' needs. For over 20 years, MilliCare 's expert technicians have been providing trusted service to businesses ranging in size from small local businesses to international air travel hubs. No matter your cleaning needs, MilliCare has the right solution for you.
Interested in having a MilliCare technician perform a cleaning demonstration? Give our offices a call and schedule one today.
Our Services
Our network of skilled project-management professionals assess your space to understand your facilities' unique needs and determine which materials and surfaces in your space can be cleaned.
View All Services
Why Businesses Trust MilliCare
When it comes to commercial carpet and floor cleaning and textile care, many businesses have gotten used to inconvenient methods that require several hours—or even days—to dry. Thanks to MilliCare by MES Oklahoma, those days are over. By using our advanced Dry Polymer system, dirt and debris at the base of carpet fibers bond to water-activated polymers before being vacuumed away. Your fresh, clean carpet will be dry almost immediately, letting you and your staff get back to business faster.
Find out why businesses around Tulsa trust MilliCare by MES Oklahoma to perform their commercial carpet cleaning and textile care. Call us today!
Incredible Cost Savings

"They have restored carpet that I thought I was going to have to pull out. The nap was down, it was filthy. No one could get it clean, [wet] extraction couldn't get it clean. They revived [the carpet] and gave us two more years with that carpet then our lease ended and we moved out. It was an incredible cost savings."

- Judy L. Senior Facility Manager, CB Richard Ellis (CBRE)

A company I can count on!

"Their immediate response to any of my last minute requests, their readiness to return the next day and clean especially stubborn spots that resurfaced, their comprehensive knowledge and explanation of their cleaning process when I really want to know, and their willingness to turn our monthly program on its ear and create a new weekly schedule for us. Now that's a company I can count on!"

- Stacy S. Time Warner Cable

Saves us stress.

"MilliCare saves us money. Saves us stress. They find a way, they work with us. We feel important because they make us feel important."

- Sarah B. Facility Manager, Blackrock Investment Manager
Read More Reviews
Achievements & Certifications
Contact Us
(918) 819-4101
Areas We Serve
avant
barnsdall
bartlesville
bixby
bristow
broken arrow
burbank
catoosa
chelsea
claremore
collinsville
copan
coweta
depew
dewey
drumright
fairfax
foyil
glenpool
hominy
inola
jenks
kellyville
kiefer
leonard
mannford
milfay
mounds
oakhurst
ochelata
oilton
okay
oologah
osage
owasso
pawhuska
porter
prue
ramona
redbird
sand springs
sapulpa
shamrock
shidler
skiatook
slick
sperry
talala
tulsa
vera
wagoner
wynona
74001
74002
74003
74004
74005
74006
74008
74010
74011
74012
74013
74014
74015
74016
74017
74018
74019
74021
74022
74028
74029
74030
74031
74033
74035
74036
74037
74039
74041
74043
74044
74046
74047
74050
74051
74052
74053
74054
74055
74056
74060
74061
74063
74066
74067
74068
74070
74071
74073
74080
74082
74084
74101
74102
74103
74104
74105
74106
74107
74108
74110
74112
74114
74115
74116
74117
74119
74120
74121
74126
74127
74128
74129
74130
74131
74132
74133
74134
74135
74136
74137
74141
74145
74146
74147
74148
74149
74150
74152
74153
74155
74156
74157
74158
74159
74169
74170
74171
74172
74182
74186
74187
74192
74193
74429
74446
74454
74458
74467
74477
74633
74637
74652