Importance of Cleaning Office Furniture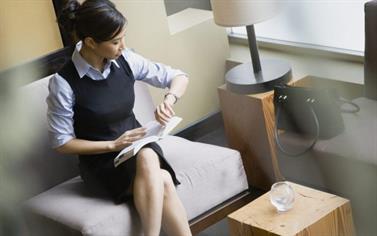 We pay special attention to cleaning the bathrooms and hard surfaces in commercial environments but cleaning office furniture is often overlooked and there's a good chance your office furnishings could use TLC.
An important consideration in cleaning office furniture is how to do it. There are so many different types of furniture, fabrics, and "high performance" materials and many assume it can't be done and resign themselves to living with dirty and dusty office furniture. Using the wrong chemicals or techniques can cause permanent and temporary problems.
The importance of regular office furniture cleaning
Over time, furniture collects dust, stains and human oils. This will worsen over time but most fabrics are treated with a stain guard and clean up well with the right cleaning solutions. A deep cleaning will remove a multitude of sins and will typically bring it back to its near original glory.
Remove allergens and other embedded debris
Dust is everywhere. Many times, cleaning staff will clean under and around upholstery, letting dust build up on it. Often, it can gather and settle into fabric and upholstery, giving it a dirty and grimy appearance. It can also lead to dust mites, which affect indoor air quality and cause allergies. Regular cleaning helps to avoid this issue and keep your office healthy.
Extend the lifespan of your office furniture
Office furniture doesn't come cheap. The need to replace stained furniture due to spills and accidents is a major investment. With EcoDry textiles cleaning service, office chairs can be cleaned instead of thrown away. We offer free demonstrations so the final result can be seen.
Put your best face forward
Each day, your office sees employees, job prospects, investors, clients and customers. It's embarrassing to have people walk through your space while looking at stained and abused furniture. You get one chance to make a good first impression and dirty furniture will create a negative impression immediately. When your furniture is clean and maintained, it tells everyone that you care about your company,employees, guests and clients and take their business seriously.
Make your entire office look bright and inviting
Remember that workstations are also a component of your office décor. Most panels are often covered in fabric and can collect dust, dirt and germs. Cleaning workstations will be a lot less expensive than replacing them.
Eliminate odors
When dirt, grime and airborne particles get into your office, they settle in the fabric and start to smell bad. Professional cleaning can remove these culprits and the odors that come with them.
When your office chairs and textiles might need extra attention
High volume areas – your entryway and waiting areas receive the most visitors. These are also the places where your reputation and status are recognized. It's vital that the first place people see and gather makes the right impact. You should also give special consideration to areas like pantries, conference rooms, auditoriums and other meeting spaces.
Before and after big events – if you are planning to have influential guests and visitors, it's important that they see your space as professional and welcoming. Before they arrive, make sure everything is looking its best, especially the office furniture they will sit on. Cleaning after the event may also be necessary if the festivities have taken their toll.
During inclement weather – snow, mud and even fallen leaves can wreak havoc on your office. People sit down with wet garments, carry hot beverages and shake off the elements, all on your furniture. Make sure you clean and protect your upholstery and other surfaces to withstand whatever Mother Nature dishes out.
When you have a crowded office environment – businesses like call centers, IT departments and anywhere many workers share the same space and chairs can get especially dirty faster than other kinds of environments.
Under normal conditions, how often should you clean office chairs
● Upholstered chairs tend to be durable but should still be cleaned at least once a year. If it's in a high frequency location, you may want to do it every 6 months.
● Leather chairs should be cleaned annually. The good news is it can be restored with a comprehensive cleaning.
● Microfiber furniture can get marred quickly by things like ink stains and should be cleaned at least once a year.
The benefits of hiring commercial cleaning experts
Running a bank, hospital, office or factory requires tremendous attention and time. Studies show that cleaning office furniture is one of the most overlooked tasks. On-site maintenance staff empties waste baskets, wipe down tables and other housekeeping tasks, but typically stop short at giving furniture a thorough cleaning. Knowing how to clean commercial furniture is most likely not in their area of expertise.. The professionals at Eco Dry will insure that your furniture is cleaned according to manufacturers recommendations with the best products and processes possible.
At Eco Dry, we use only trained, uniformed technicians to get the job done right. With our reputation on the line, we ensure every client receives services uniquely designed to fit their needs and satisfaction is guaranteed.
In addition, we are the economical choice since we come with our own cleaning tools and supplies, using our MilliCare process. This is a proprietary cleaning system which uses low moisture, or "dry" cleaning products and equipment. Based in the Passaic County town of Clifton, NJ, Eco Dry has a network of qualified professionals that can service your business in any state.
Regular, professional cleaning of your entire office, furniture, floors and carpets, is essential for keeping your location looking polished and organized. Whether your furniture is made of linen, leather, canvas or vinyl, trust it to the experts. Eco Dry will come to you, assess your situation, and recommend a plan of action designed specifically for you.
Posted By
Benf
Categories: