5 Ways To Extend The Life of Your Commercial Flooring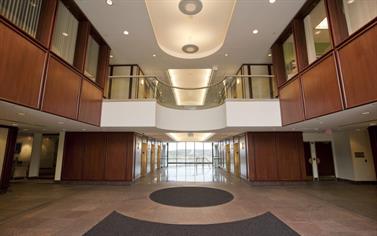 It can either enhance the beauty of your workspace or become an eyesore. You walk on it every day and may never even think about it. Your commercial flooring plays an important role in how you conduct your business. Make it continue to work for you with proper care. When you install commercial flooring in New Jersey, it's a big investment of capital and it's not something you want (or can afford) to take on every year. Therefore, you will want to extend its life as much as possible. These five tips should help.
Tip # 1: Remove stains and spills as soon as possible after they occur.
Wet, slick, sticky floors are not only a safety hazard; over time they can cause your floors to wear out, fade or age prematurely. Carpet stains can set in, making them look discolored and shabby. They can also lead to mold problems.
Tip #2: Be thorough.
Carpets require extra attention to remove dirt and stains trapped in their fibers. Professional floor techs are experts in handling a variety of flooring soiling issues and will take proper care of your floors and extend their lifespan.
Tip #3: Use protective walk off entrance mats.
A lot happens to the floors of a busy business. Good walk off mats at entrances can help "keep dirt at the door" but capturing the dirt underfoot and removing at the entrances. 25' of quality walk off surface is recommended.
Tip #4: Safeguard your floors and carpets.
No matter what type of flooring you have, it needs to be protected and cared for, especially in high traffic areas. The finish may need to be re-coated, waxed or stripped. Regular vacuuming is your 2nd defense for effective carpet care.
Tip # 5: Have them professionally maintained
There is no substitute for hiring a commercial floor cleaning company in New Jersey, like EcoDry. Your flooring should be cleaned consistently to remove dirt, oils, debris and allergens. Cleaning frequencies based on traffic patterns should match the type and finish of the flooring for best results. Most importantly, the right products, equipment and methods must be used. Otherwise, you may end up doing more harm than good. Studies show that a major cause of dull-looking, worn-out flooring is dirt and debris left over from improper workspace floor cleaning.
How long should commercial flooring last
Carpet
If you choose wisely and maintain properly your carpet should last for 10+ years easily. However, colors and patterns can make all the difference. For example, yellow is the hardest color to clean. While a yellow and blue carpet might match your color scheme, it will be a nightmare to keep clean, leading you to replace your carpeting more frequently.
Tile
Some of the most common types are glazed porcelain, glazed ceramic, terra cotta and natural stone tile. All types are not ideal for the intense foot traffic of a busy workplace. Pay attention to the tile grade and PEI to select a product that is slip-proof and water resistant. This will help it last for a decade or more.
Hardwood
Many fall in love with its classic elegance and variety of colors and textures. With the right cleaning and refinishing, you can give it a face lift instead of replacing, extending its lifespan for many years.
How do you know when it's time to replace your commercial flooring?
Getting new carpet or flooring for your site can feel like a birthday and New Year's Day all rolled into one. It projects new beginnings and a fresh start. However, nothing lasts forever and it will need to be replaced in the future. The trick is recognizing the signs and acting quickly when the time comes.
People start talking – it doesn't take long for employees and visitors to start complaining when something is wrong. Flooring that is dirty or in disrepair casts your entire organization in a negative light. It can create the impression of lazy, cheap and uncaring. Remember that your reputation is not what you say; it's what people say about you.
It shows significant wear and tear – even with care, old commercial flooring will begin to show its age eventually. Scratches, holes, stains and dents are inevitable over time, simply from long term use. This can pose a safety hazard and people may fall, trip or slip. If this is the case, you should no longer use the flooring and it must be replaced.
A new look – perhaps there is nothing physically wrong with your flooring, it is simply outdated and you long for something different. Maybe you've decided to change your color scheme and the flooring doesn't match. You could also be renovating or redesigning your space and decide to switch out the flooring as well. This is the perfect scenario for a complete flooring overhaul.
Posted By
Benf
Categories: