Why We Invest in Training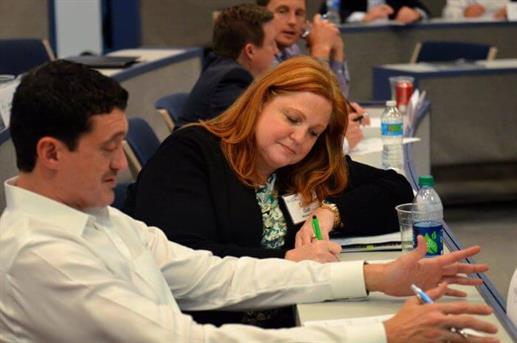 In early November, the MilliCare Network hosts MilliCare University. This is an annual event during which the network gathers for peer sharing, educational seminars and hands-on workshops. This is my first year with the network, so as I have been making preparations for the week, I have been thinking about why we host the event each year. What's the purpose of having professionals from around the world gather in Spartanburg, South Carolina?

It all comes down to how the investment in training drives excellence. While I am certain that the week will offer time for networking, building relationships and having some fun, the primary purpose of the event is skill development. From practicing Performance Coating processes to discussing project management best practices, the goal of the week is to ensure that technicians, owners and support teams are working cohesively to deliver world-class service to our clients.

Yet, there's more value to training than simply doing a good job. In fact, ensuring that every MilliCare professional is certified, passes extensive background checks, and is uniformed with an identity badge augments expert training and continuing education, leading to cost savings, such as:
Reduced waste. Through training, our cleaning professionals learn how to evaluate a space, both in terms of what type of cleaning should be performed and how frequently it should happen. This evaluation saves money for facility managers because it eliminates the wastefulness of unnecessary cleanings, yet still maintains the healthy, inspiring environment that guests require.
Save money. MilliCare professionals are taught to develop a Care Plan for each facility. The Care Plan is a project plan that drives work on an annual basis and is important because it keeps all stakeholders abreast of budget, expectations and required tasks. In fact, according to theProject Management Institute, companies that employ project management practices waste 13 times less money, which is why this is a critical component on which the network is trained.
Increased productivity. Because our team is highly trained in commercial flooring and textile cleaning, they are efficient with their time and resources. This means that all jobs are performed in a focused and timely manner based on the Care Plan. As a well-trained team, our work is completed with a level of detail and care that will be appreciated by the people who occupy your space.
Reduced administrative overhead. A team that is highly-skilled requires less supervision. They know how to do the job right the first time with little oversight. They are better prepared to anticipate needs and provide solutions independently. With less supervisory time required, administrative costs decrease.
For these reasons, training has been a long-standing focus for the MilliCare Network. Even in our early days, MilliCare University was approved by The Clean Trust as an Institute of Inspection, Cleaning and Restoration Certification (IICRC)-approved school. The MilliCare network will always prioritize training in order to provide high-quality service and cost-savings for our clients.
If you are in need of a well-trained partner that can help care for your facility, contact your local MilliCare professional.
Posted By
milliCare
Categories: