Think You Need to Replace Your Floors? Maybe Not!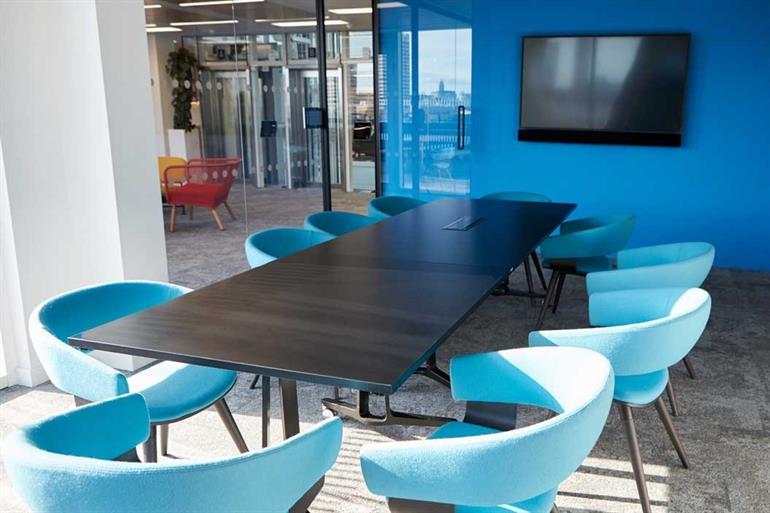 Floors seen better days? Bathroom tiles embarrassing? Employees complaining about filthy carpet fibers? Before biting any budgeting bullets, step back and weigh the options. Even the dirtiest, grimiest, most unpleasant flooring can often be revived. Sure, it may look its worst, but that doesn't mean
it's destined for the scrapyard or landfill. In fact, you may be able to extend the lifetime of your floors by years.
Truthfully, a lot of "worn" floors, particularly carpeting, have merely been cleaned inappropriately and aren't actually on their last legs. Their surfaces have received treatment, but it hasn't affected the deep-rooted dirt and bacteria. By reversing this situation, you can get more mileage out of older flooring or "inherited" floors than you thought possible.
If you're breathing a sigh of relief, you must already know replacing tile and grout floors can cost up to five times more than simply rejuvenating those same floors with grout cleaners, color sealing, and a performance coating. The same goes for carpeting, especially broadloom, which requires a completely empty space during installation. Imagine being able to put your money somewhere other than the material and labor costs of purchasing and installing floors. All those extra dollars could boost operations, build brand advocacy, or even launch a new product line.
At the same time, you're not going to be saddled with unattractive flooring that sends the wrong message to clients, prospects, workers, job candidates, vendors, investors, or partners. A deep clean and follow-up preventative solution can restore your tile floors to like-new condition in as little as 24 hours, allowing you to keep up with operations and minimize downtime. And carpeting? You can walk on it even faster if you work with MilliCare .
Of course, you may still be skeptical. Can a floor that seems too far gone really respond to restorative "floor CPR?" In most cases, the answer is "yes." Certainly, severe floor issues may take longer to reverse, requiring the workload to be split into sections rather than tackled at once. However, it's always worth reconsidering restoration as an alternative to expensive replacement.
The MilliCare Method of Floor Transformation
To be sure, disrupting the pattern of heightened soilage involves a scientifically backed protocol buoyed by reliable products and a knowledgeable team. As such, MilliCare uses proprietary methods and products to customize every floor's unique transformation:
Tile rejuvenation: Tiles get dirty; so does the surrounding grout. As a porous material, grout absorbs everything from liquids to dirt to microscopic bacteria. Consequently, it begins to discolor and emit odors, making the tile itself look dated and the space smell terrible. MilliCare's technicians clean grout by lifting all the embedded organic matter from the grout lines using a low-water system. Then, they add new grout color (from 40 available options) to increase vibrancy. A final performance coating improves the tile's resistance to even heavy use by as much as six times. Plus, an optional slip resistance product can lessen the likelihood of injuries. This highly tailored clean, color, and coat system ensures the tile and grout make a positive impression and function exceptionally for the long haul.
Carpet revitalization: As every business owner or employee knows, carpets take a beating. With the right insight and solutions, any carpet can fight back against a constant stream of moisture, soil, and particulate. MilliCare's technicians examine everything from the carpet's fibers to its installation type to determine how best to proceed with a dry polymer care system treatment. Because so little water is used during the MilliCare process, a treated carpet can be used almost immediately after the encapsulated dirt has been vacuumed. Most business executives and property managers find this a relief, especially if they're worried about even an hour or two of extra downtime. Best of all, the same MilliCare solutions that remove nearly 100 percent of carpet pollutants can be used to renew textiles on chairs, panels, and even window treatments.
Saving Money With MilliCare
How much will you save by not becoming your local commercial flooring contractor's best customer? The figure will depend on a number of factors, including the size of your facility, the type of floors you have, and the amount of damage to your floors. However, it's safe to say most MilliCare clients see a life cycle savings of thousands of dollars, all of which can be better aimed at bolstering other areas of the organization's operating budget and overall goals.
If you're starting to weigh your flooring choices because you think it's time to replace carpets or tiles, contact MilliCare for professional, individualized advice. It's always best to get a second opinion and avoid wasting resources when you could be enjoying more money in your bank account (as well as a refreshed, appealing floor).
Posted By
Categories: