At Your Business, Time Equals Money - MilliCare Saves You Both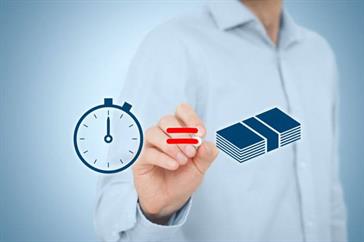 Carpet cleaning may not be on the top of leadership's minds, but in many businesses, it encompasses a place in an organization's overall operating costs.
For instance, hotels typically expect to spend about 34.7% of expenses operationally; of that figure, carpet and related textile maintenance is bound to be a consideration. And in the corporate world, some startup recommendations include an allotment of up to $200 per week to keep a retail establishment spotless - and that includes all flooring. In other words, that's more than $10,000 a year set aside for basic brick-and-mortar hygiene.
Given that every dollar spent chips away subtly (but definitively) at profit margins, business owners must weigh each decision they make. This includes, of course, how to maintain their carpets and rugs practically and economically.
As a commercial partner, MilliCare offers practical, thorough carpet cleaning and deep savings benefits to any businesses, whether those companies are client-facing or simply traversed by employees and occasional vendors. How? Essentially, MilliCare focuses its advantages in four key areas:
1. Dry carpet cleaning offers zero downtime. The MilliCare system utilizes very little water because cleaning happens at the molecular level: Our proprietary process is comprised of specifically designed polymers that bond with unwanted particulate. As such, carpets can be immediately available for traffic after MilliCare 's team members depart. By increasing uptime, businesses - especially those operating on a 24/7 system - can remain profitable while still maintaining a spotless environment for workers, customers, and others.
2. No water is needed from the MilliCare customer. Why supply part of the product to keep your carpets cleaner? Shouldn't that be the role of your preferred vendor? We think so. That's the reason no MilliCare client needs a water hookup. After all, MilliCare provides the small amount of necessary water - and it really is a surprisingly tiny amount. Instead of soaking the carpet, which increases the chances of re-soiling, molding, or bacterial growth, dry polymers gently attach to grime, allowing MilliCare technicians to move and lift the compounds using special machines.
3. MilliCare-maintained carpets last longer than the average carpet life span. Businesses often discover they have to replace their carpets faster than expected. Though they blame this phenomenon on "normal" wear and tear, the truth may be buried in the way the carpets are being cleaned. While encapsulation doesn't necessarily use high pH polymers, it does tend to clean only the surface; deep-rooted dirt remains, eventually wearing down the fibers. Dry-centered methods of carpet cleaning also use polymer blends, but with a lower pH than wet carpeting cleaning counterparts. Plus, they chemically bind with dirt, leaving the fibers unharmed.
4. The elimination of hot water lessens utility costs. The bulk of carpet cleaners utilize hot water to extract dirt from the top fibers of the carpet. Dry carpet cleaning uses 319% less energy per square foot of textile material, decreasing carbon emissions by 77% and potentially lowering energy usage by 85%.
This month, make a plan to examine your own business operating budget. Could a better, smarter carpet cleaning process open the door to higher profitability or allow you to put more dollars into other expenses like advertising or direct sales? To find out the answer, contact MilliCare for a no-obligation consultation.
Posted By
Lisa Myers
Categories: