How to Choose a Carpet Care Vendor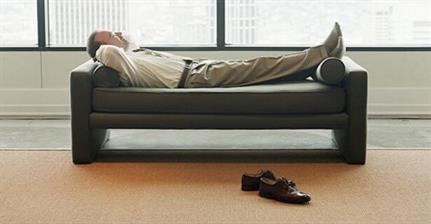 As a facility manager, your days fly by while you struggle to find balance between budgeting, sustainability objectives and dealing with the latest crisis. The constant demands on your time leave little room for vetting vendors. From floor care to textile care, this means that you must trust your service providers to save you time and money, without sacrificing quality.
Service provider best practices can help to build up trust. Certainly, knowing that the people who are coming into your facility after hours are background-checked and in uniform offers reassurance.
But, how can you be sure that they are working efficiently — saving you time and money? How can a facility manager truly trust in the quality that will be delivered by their floor and textile care provider? The keys to finding these answers can be found in a company's training program, planning efforts and cleaning processes.
Invest In Training
Training elevates technicians from people who can do a job to those who excel at their work. With intricate knowledge of required cleaning processes, they become empowered to make decisions more quickly and reduce overall mistakes.
Organizations like the Institute of Inspection, Cleaning, and Restoration (IICRC) serve the cleaning industry by establishing standards and approving associated training programs in a variety of cleaning areas. For instance, the Commercial Carpet Maintenance Technician (CCMT) program educates technicians on carpet cleaning methodologies, safety procedures and how to offer proactive solutions so that they become an integral part of the commercial cleaning process. Similarly, the IICRC's Upholstery and Fabric Cleaning Technician (UFT) program works with technicians to teach them how to evaluate fiber types, employ cleaning methods and assess potential problems.
Establish a Cost-Savings Plan
Not every area of your facility experiences the same quantity of traffic in a given period of time, so it doesn't make sense to routinely clean flooring surfaces throughout the entire building. Instead, facility managers should seek out companies that evaluate all of the surfaces in their spaces and identify the unique care needs of each surface, as well as the frequency with which they would benefit from cleaning. From there, an annual plan should be established and agreed to that will drive the vendor's activities.
Such an approach benefits both the facility manager and the technicians who are on-site to perform cleaning processes. The facility manager saves money by only cleaning surfaces on an as-needed basis, while still ensuring that cleaning happens frequently enough to maintain the building's needs. From the technician's stand-point, the plan provides clear direction as to what tasks need to be performed and when they need to be performed, reducing miscommunication and improving overall quality of care.
Employ Top-Notch Processes
According to the Project Management Institute, a leading resource on project performance, "high-performing organizations focus on process." With processes in place, consistent service can be delivered from one job to the next because the cleaning experts know precisely what needs to happen in any given situation. This enables them to work independently and effectively while in your facility.
An excellent example of this is MilliCare 's dry carpet-cleaning system. Skilled technicians are trained in a four-step process that includes carpet preparation and cleaning. Each professional understands the importance of pre-misting, applying the dry polymer, working it into the carpet and vacuuming away dirt, dust mites and other pollutants. Instead of treating carpet cleaning as a single task, technicians are expertly trained in series of steps that they know how to navigate in order to leave carpet clean up to three times longer than other carpet cleaning systems.
Facility managers simply can't take a hands-on role in every aspect of their building's care. To be successful, it is critical that they establish relationships with vendors that they can trust to provide quality care, while still saving them time and money. Talking with service providers about their training, planning and process is the first step toward evaluating their professionalism and the quality of work that they will deliver.
Learn more about MilliCare and the approach that our experts take to floor and textile care by contacting your local MilliCare professional.
Posted By
Stephen Lewis
Categories: