Network Spotlight: MilliCare by Advanced Green Solutions
Franchise: MilliCare by Advanced Green Solutions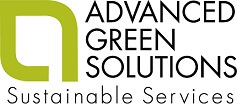 Owners: Ryan Afromsky & Michael Gottlieb
Background
How long have you been part of the MilliCare network?
We joined MilliCare in 2011.
What geographic areas do you service?
We cover most of Southern California, including Los Angeles, Orange, Riverside, San Bernardino and Ventura counties.
How many cleaning technicians do you have on staff?
Six, if you don't include Ryan and me. We have mostly put our hands-on cleaning days behind us, mostly…
Company culture
What is your company philosophy?
We embrace a comprehensive, consultative service approach throughout our company - from our technicians and account managers to Ryan and me - to deliver the highest quality possible with every interaction or service we provide. Basically, we believe no one can offer the expertise and quality of service that we provide when it comes to floor and specialty surface care. As a result, our clients consistently bring us new work as they trust us deeply and enjoy working with us.
What is the best thing about being part of the MilliCare network?
We enjoy great relationships with many of the other franchisee owners, and as a result the network can be a tremendous resource for us as we tap into the experience of more established providers to help us better grow our business. As we have grown, we have attempted to give back to the network by sharing our ideas and experience with newer franchisees.
Customers
What are some of the accounts your franchise services?
Snapchat, Huntington Library, the Wonderful Company, UCLA and a number of large law firms come to mind. We also work with a wide variety of international and national property ownership and management companies, such as CBRE, JLL, Hines as well as several large office and multi-family REITs. We also do portfolio level work for a number of regional ownership and management companies.
What's one problem you consistently solve for your customers?
Often one of the main problems with a facility's maintenance is not the day-to-day wear and tear from the building's occupants, but problems due to improper daily maintenance. Since we like to look at facilities holistically, we often consult with our clients on how to improve their daily maintenance practices to eliminate preventable problems. That solution may mean that our clients will need to call on us a little less frequently for interim or restorative services, but they will always call on us.
When you share information about MilliCare with potential customers, what is it?
We tailor our conversations to the priorities of the prospective client, and because those priorities can vary considerably there is no one "pitch" that we put out there beyond the quality of our service overall and the MilliCare system in particular. There are certain touch points that we hit on frequently, such as how we minimize disruptions to facilities or support their sustainability program at the highest level possible or will help their carpet last longer, but since we endeavor to always be on the same side of the negotiating tables as a potential client, it is our job to understand their needs and provide the information they need to show how we can support those needs. Fortunately, with MilliCare , we always seem to have the right answers.
What do you think is important to Facility Managers as it relates to floor and textile care?
Facility Managers are always stretched too thin and always have too much on their plate. The reassurance we provide Facility Managers that the issue of floor care will no longer be a concern so they can focus on other issues makes us a powerful asset to them. In addition, the consultation we offer to help our Facility Manager clients solve other problems makes us a valuable resource. Just last week, a client of ours who manages six office buildings described us as being the "Rain Man" of floor care after we were able to identify the cause of a problem that no one else could, explain the issue simply and offer a clear solution. As a result, this long-time client was happy to give us new business.
Awards
Has your franchise won any awards or received any industry recognition?
We've won the network's Sustained Growth Award, Index Based for the past three years in a row. We've won two financial excellence awards and one merit award. We also have been in the top growers list every month since October 2013.
If you're looking for a MilliCare provider in the Southern California area, contact MilliCare by Advanced Green Solutions via email or visit their website.
Posted By
milliCare
Categories: