MilliCare : Your Prescription for a Healthier Medical Facility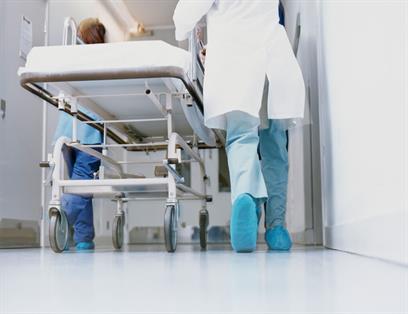 Visitors to your facility may be somewhat distracted by their own or others' health concerns, but they aren't overlooking their first impression of a physician's office, hospital, or clinic. In truth, they're surveying everything as soon as they arrive. What they hope to find is a sanitary environment, not one that looks or smells unpleasant (or unsanitary).
Interestingly, recent research has shown that patients' desire for cleaner healthcare atmospheres isn't mere perception. One study conducted by the Hospital Consumer Assessment of Healthcare Providers and Systems discovered a direct correlation between dirtier facilities and an increase of hospital-acquired bacterial developments. In other words, medical buildings that aren't appropriately sterilized can literally make people ill — and many can sense that when they walk into your building.
For obvious reasons, no organization with a mission of helping individuals stay well can afford to have the reputation of being dusty, moldy, or otherwise unsafe. Consequently, medical facility managers must pay attention to cleanliness everywhere, including their floors.
Turning an Eye to a 'Sick' Floor
What type of floor requires immediate attention from cleaning specialists? In general, any hard or textile surface that hasn't been appropriately and consistently treated with an environmentally safe product could use a little TLC. For instance, waiting rooms and corridors that have become stained or emit odors should be targets; the same holds true for carpeted reception areas and wards where dirt has been ground into the fibers over months and years.
Although routine vacuuming and mopping do have an effect in controlling viruses or infections (many of which can remain on surfaces for long periods), more significant interventions are needed to foster an area that looks inviting and doesn't cause more stress for patients, families, and employees.
At MilliCare , our customized Care Plans are tailored to help medical clients revitalize and sanitize their spaces for long-term results. Not only are our proven techniques able to take a bite out of bacteria, but they can also save money by extending the life of flooring capital expenditures. Consider four reasons medical clients choose to work with our team members:
1. Certified green cleaning
As a Green Seal-certified producer and service supplier, we're proud to say our nontoxic cleaners are odorless, making them safe for most hospital occupants, staff, and guests, even those with respiratory sensitivities or compromised immunity. At the same time, each product can help reduce indoor airborne allergens by up to 99 percent when used in tandem with an efficient HVAC system. In essence, we're the antidote to all but 1 percent of volatile organic compounds. Environmental friendliness is essential in most modern societies; being able to assure people your facility is partnering with green vendors can encourage trust and consumer confidence.
2. Trained, discreet technicians
The MilliCare technicians who work in hospitals, clinics, offices, and healthcare centers have achieved the highest degree of training in their fields. This enables them to inspect, clean, and restore without compromising your operations in any way.
3. Dry polymer-based carpet cleaning
Clients of MilliCare appreciate our polymer-based dry encapsulation cleaner. Not only is it kind to carpet fibers, but it also efficiently removes soil, debris, and particles without the need for moisture. To be sure, MilliCare 's proprietary four-step process requires a full 99.5 percent less water to work than competing carpet-cleaning models, and it helps extend the life expectancy of standard commercial grade carpeting. The end result is a thoroughly sanitized, beautiful, long-lasting carpet without moisture-laden bacterial breeding grounds.
4. Preventative maintenance options
Places like hospitals have heavy traffic hot spots like entrances, exits, and corridors. Those areas require extra safety measures to prevent problems. For instance, many medical facilities choose to add MilliCare 's slip-resistant coatings to some floors. Other health clients protect their floors from chemical seepage and dyes by having us apply chemical and stain-resistant coatings. And centers in need of extremely durable floor protection sometimes prefer to lay a two-part polyurethane-based permanent sealant on cork, wood, and other hard floors. Finally, the use of coatings can greatly improve infection control issues, as it creates a monolithic coating over the floor. This removes the risk of organic materials getting into the joints of a vinyl floor.
Your role as a healthcare professional is to give people your best suggestions and care daily. Let MilliCare help achieve that goal by turning all your customer-facing areas into spotless, safe, odor-free zones that put patients and their loved ones at ease.
Posted By
Categories: