Network Spotlight: MilliCare by The Floor Care Company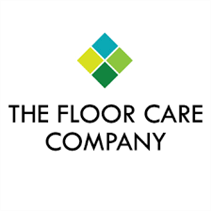 Franchise: MilliCare by The Floor Care Company
Owner: Rick Gulick
Background
How long have you been part of the MilliCare network? 
We've been part of the network for almost 20 years.
What geographic areas do you service?
We're located in Englewood, Colorado. Our offices service the Denver area and other parts of Colorado.
Company culture
What makes MilliCare unique?
Our network is what makes MilliCare unique. It's filled with great people, and we trust all of them to take great care of our mutual clients.
Has your franchise won any awards you'd like to share?
While we are consistently recognized for our service to local professional organizations, we were especially proud last year when the Denver Chapter of IFMA named our own Penny Johnson Associate Member of the Year.
Customers
What are some of the accounts your franchise services?
We serve key accounts in the financial, technology and legal industries. One of our clients, a telecommunications account, has locations in over a dozen states, and we rely on our network partners to take care of the locations outside Colorado.
Do you have any customers that utilize your full range of services?
We do! We have some clients who use us for flooring and installation services and life-long care of their surfaces. We have clients that employ every service we offer, including lesser-known services like tile and grout restoration, carpet and upholstery maintenance, concrete and stone work, and high performance coatings.
What do you think is most important to Facility Managers as it relates to floor and textile care?
Keeping it easy! We eliminate, or at least drastically reduce, client complaints around surfaces. Whether it is complaints about dirty and smelly restrooms or spots in carpet, we take surface cares off our FMs' plates and move those cares to The Floor Care Company.
If you're looking for a MilliCare provider in the Denver area, contact MilliCare by The Floor Care Company via email or .visit their website.
Posted By
milliCare
Categories: